Microsoft Outlook helps users to manage personal information and to communicate with others. It is an effective software to manage email messages, appointments, contacts, tasks etc. The many options of Outlook can be explored and utilized to their best by following these simple tutorials. You can search contacts in Outlook through simple shortcuts and manage to open the exact contact and view the details. Contacts in Outlook are easily manageable through its integrated systems and easy-to-use interface.
Step # 1: Click on 'Find a Contact'
To search contacts in Outlook, move to the 'Find' section on top and click on the 'Find a Contact' option. Click on it and write the name of the contact you are trying to search for. Press enter and the contact window will open up.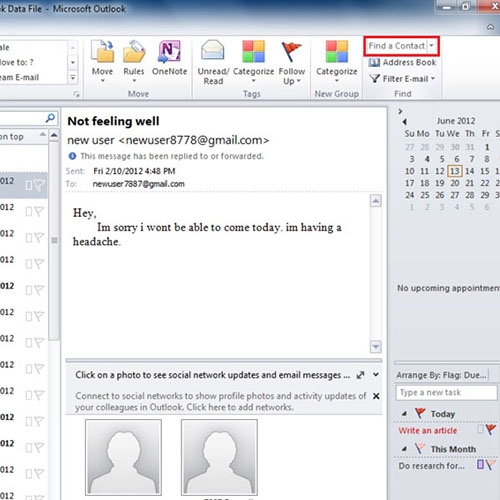 Step # 2 – View Contact details
You can view all the details of the contact in Outlook you were searching for. To close the window, press the escape key in your key board.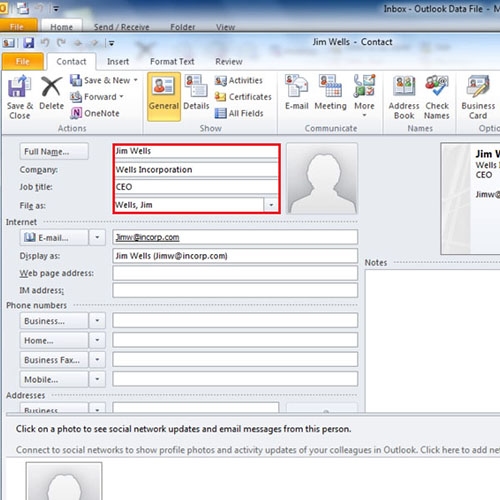 Step # 3 – 'Choose Contact' from a list
You can also use the contact search feature by pressing the shortcut key F11 on your keyboard. If there are two contacts with the same name in your list, then the 'Choose Contact' window will appear on the screen once you press 'Enter'. Select the contact whose information you want to view and the contact window will open up.