Microsoft Outlook helps users to manage personal information and to communicate with others. It is an effective software to manage email messages, appointments, contacts, tasks etc. The many options of Outlook can be explored and utilized to their best by following these simple tutorials. Different meetings can be marked in your Group Calendar in Outlook against specific individuals. Different options to view calendar in Outlook are also available such as Schedule view, Individual or Group view. Follow this tutorial to learn how to view a group calendar in Outlook.

Step # 1 – Create New Calendar Group
To begin managing your Group Calendar in Outlook, move to the 'Manage Calendars' section and click on the 'Calendar Groups' icon. From the menu that appears, select the "Create New Calendar Group" option.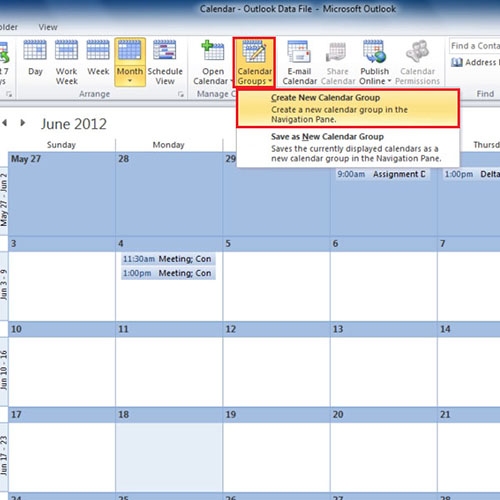 Step # 2 – Assign name to Group
Type in the name of the Group and click on "OK".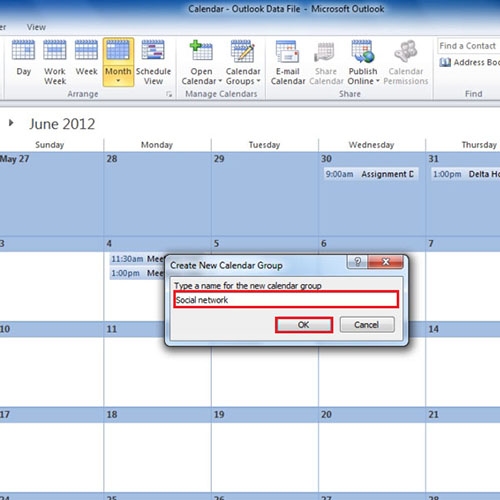 Step # 3 – Click on 'Group Members'
Now select the members from the list that you want to include in this Group and click on the 'Group Members' button.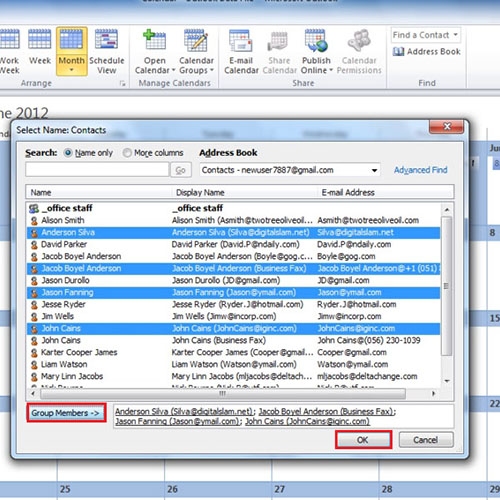 Step # 4 – Change view of Calendar
Once created, you will notice that we can view the entire group schedule. You can change the view to Monthly, Weekly and even Daily.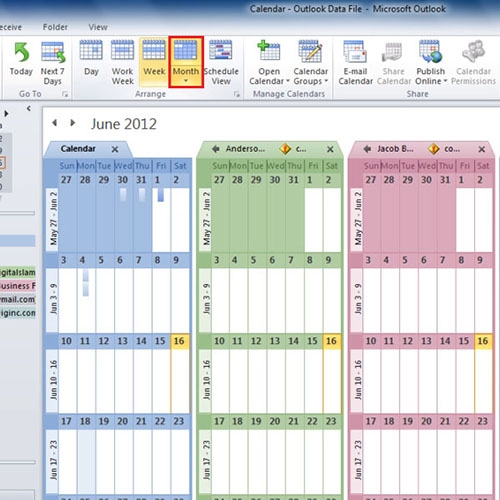 Step # 5 – Set 'New Meeting'
You can even choose which Member's calendar is displayed in outlook. All you have to do is mark on the checkbox next to their names. You can remove the complete calendar from view or view Calendar in Outlook using the 'Schedule View'. You can also minimize the Group Calendar by clicking on the small triangle next to the group name. To set a meeting with the whole group, click on the 'New Meeting' button on top or select the "New Meeting with All" option.