Microsoft Outlook helps users to manage personal information and to communicate with others. It is an effective software to manage email messages, appointments, contacts, tasks etc. The many options of Outlook can be explored and utilized to their best by following these simple tutorials. You can sort in Outlook, all your messages according to your desired search and manage emails so that you never have to look for hours for an email. Likewise filter in Outlook to be able to access exactly the email that you want. To learn how to sort and filter emails in view, follow this step by step tutorial.
Step # 1 – Click on "Filter E-mail"
To filter in Outlook, your email, go to the "Find" section and click on the "Filter E-mail" option. From the drop down menu that appears, you can choose different filters. First we will select the "Unread" option which will list all the unread email for us.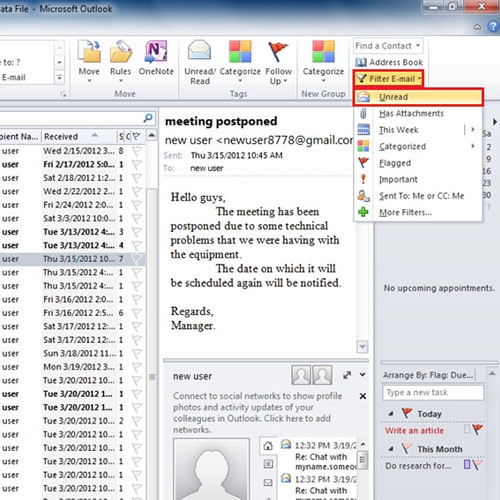 Step # 2 – Apply "Has-Attachments" filter
You can add multiple filters to your view as well. Click on "Filter E-mail" and select the "Has-Attachment" option. Now, all those messages that are unread and have attachments will be displayed.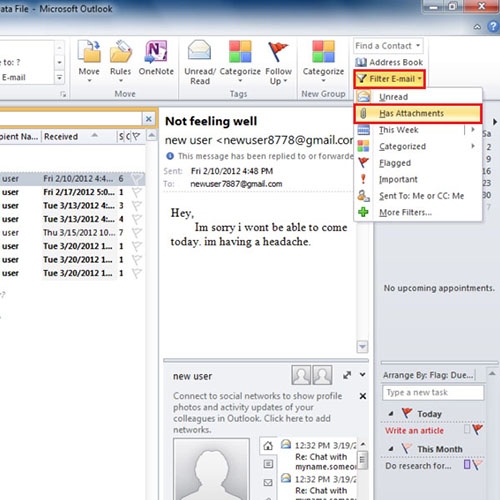 Step # 3 – Choose "More Filters"
There is also available the option for "More Filters" that gives you options over and above the list of filters given in the list.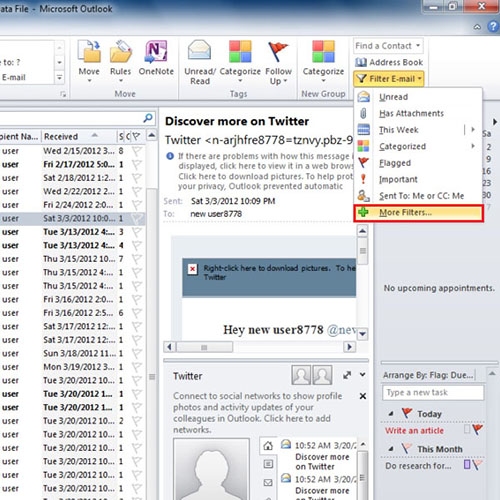 Step # 4 – Use the "Search box"
Sort in Outlook in advance to be able to manage your emails easily or you can even use the 'Search box' to filter results in your Inbox. To filter the Inbox and see emails from a particular sender, click on "Filter E-mail" button and type in the name of the sender and the emails will be filtered accordingly.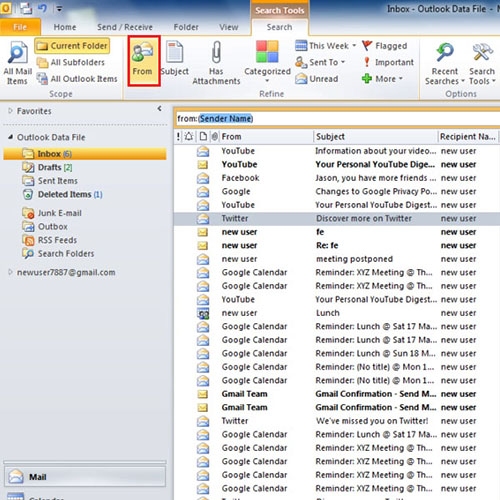 Step # 5 – Search by keywords
Similarly, you can also search for emails by simply typing in relevant keywords, and the Inbox will be filtered accordingly.