If you have been having some problems with excel then learning how to start excel in safe mode 2010 version is a useful skill.
Step # 1 – Locate the Install Directory of Excel
First off, you need to find out where you have installed Excel. This will vary depending on what version of Windows you are operating. The easiest way to do this is open up "Computer", from here click on your "C:" drive and navigate to program files. In the search box in the top right hand corner type "Excel". A list will populate.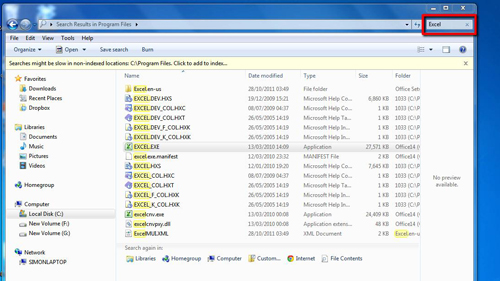 Step # 2 – Copying the Location Information
Locate the file called "EXCEL.EXE". Right click on it and click on "Properties". As a default the "General" tab will be loaded, in this section find the "Location" field. Next to this you will have data about the location of your installation of Excel, here it is in "C:\Program Files\Microsoft Office\Office14". Highlight this information and copy it.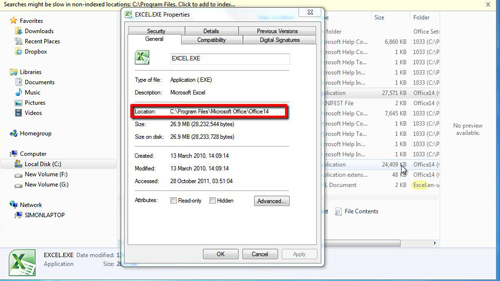 Step # 3 – Using this Information to Open Excel
Click Start. Paste the information you just copied into the search field at the bottom of the start menu, then type "\EXCEL.EXE /s". Press return. This will tell the computer that you want to start Excel in safemode – the program will load and you can tell it is in safe mode because in the top of the window it will read "Safe Mode" in brackets. That is how to start excel in safe mode 2010.