Duplicating your Excel data can be useful if you need to make changes you might want to undo. This tutorial shows you how to copy excel sheet to another sheet.

Step # 1 – Choosing the Sheet You Want to Copy
Open Excel with the sheet that you want to copy. In the bottom you will see a series of tabs that detail the different sheets in the workbook, right click on the currently selected one, in this case "Cost Data". In the menu that appears click "Move or Copy…"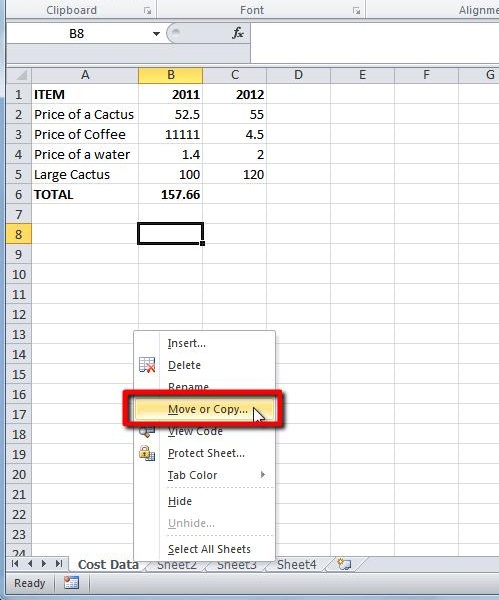 Step # 2 – Copying the Sheet
The "Move or Copy" window will appear and you need to make sure that in the drop down box the current workbook is selected, in this case "Book1". You should also select the "Create a copy" check box as we want to copy, not just move the sheet. Click "OK"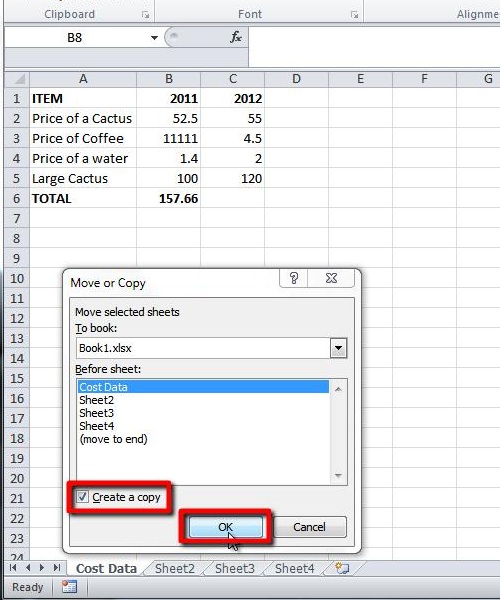 Step # 3 – Viewing the Copied Sheet
A new sheet will appear in the sheets bar at the bottom, you can see the computer has labeled it "Cost Data (2)". This sheet is an exact copy of "Cost Data" and you can see that the data between the two sheets is identical. This is how to copy excel sheet to another sheet.