Introduction:
Instagram is a tool that allows you to edit photos on your mobile phone. This tutorial will teach you how to use a similar application to edit photos online so they have a similar effect to Instagram.
Step # 1 – Open Instagram Style Website
Go to "photogramio.com/photoeffects." In the center of the page, you will see a large dark box with a list of five buttons in it. These five buttons are "Browse," "Open URL," "Webcam," "Collage" and "Mobile."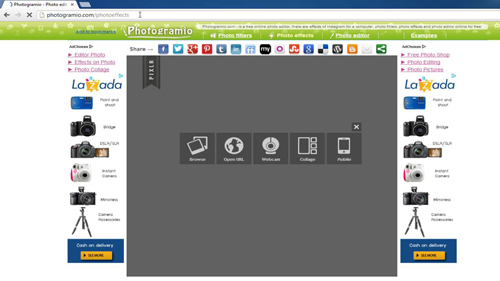 Step # 2 –Uploading a Photo
To edit a photo, you will first need to upload it into the editor. Click "Browse," and a large box will open on the top left hand side of the screen. Use this box to search for the image on your computer, and then click "Open." Once you do, the photo will appear in the editor.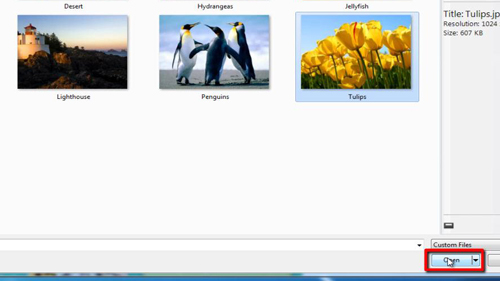 Step # 3 – Learning the Edit Buttons
To edit the photo, you will use two sets of buttons. One set is on the top, while the other is on the bottom. On the top you will see the buttons "Save," "Close," "Undo," "Redo" and "Fullscreen." On the bottom are the buttons "Adjustment," Effect," "Overlay," "Border," "Sticker" and "Text."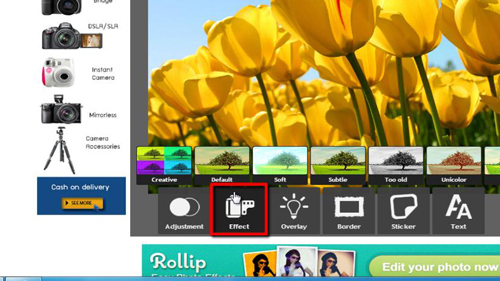 Step # 4 – Adding a Photo Effect
On the bottom of the page, click the "Effect" button. When you select it, a list of 7 buttons will open above it. Select "Too old." A new panel will open with six more buttons at the top. Select "Agatha," and the image will turn black and white. Click "Apply" to confirm this selection. Experiment with the other buttons to edit photos online.