In this tutorial you will learn how to add avatar to Tumblr.
Prerequisites: Tumblr account, web browser, Internet, an avatar image 
Step 1. Open up a browser window and log in to Tumblr.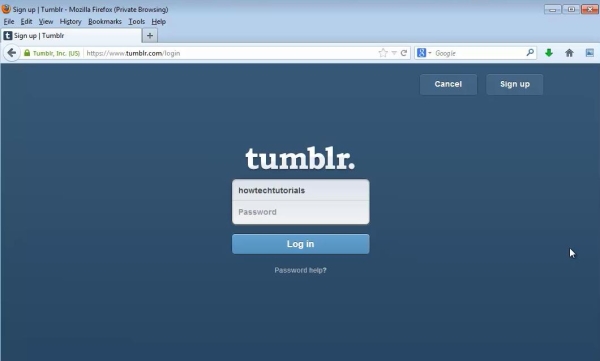 Step 2. Go to tumblr.com/dashboard. Click the little wheel on the top menu.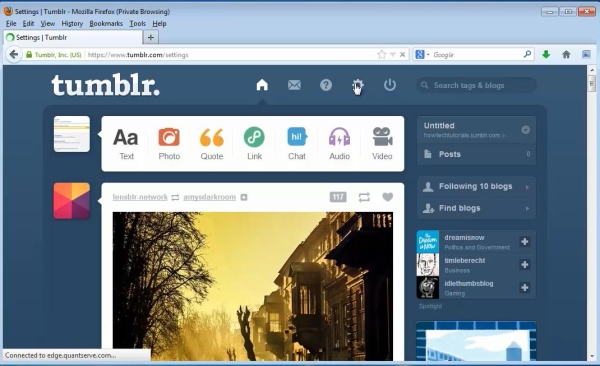 Step 3. Click your name in the lower left side of the menu.

Step 4. Click on "Change avatar".

Step 5: Upload your new desired avatar picture.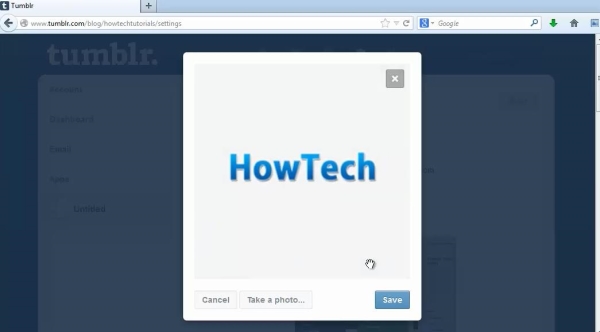 Result: You have now successfully added an avatar to your Tumblr account.