An avatar is an image that people use to represent themselves online. Usually this is a representation of themselves although it can take a photographic or animated form – this tutorial is going to look at how to create avatars of both kinds.
Step # 1 – Making a Photographic Avatar
The simplest kind of avatar is one you create from a photo. Most websites require these to be small and square so you will need a service that will make this sort of conversion. Visit the site "www.shrinkpictures.com/create-avatar" and click the "Choose File" option. Find the file on your computer and click "Open". Click the "Resize" option. On the page that loads choose the crop you want and right click on the image, choose "Save image as", click "Save" in the window and it will be stored on your computer.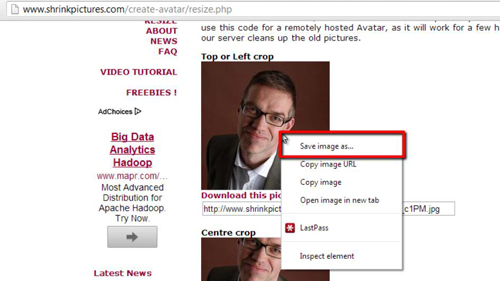 Step # 2 – Creating a Cartoon Avatar
An alternative and more fun option for creating an avatar is to make it a representation of you, rather than a photo. There are many services online that offer this facility and a quick Google search will reveal them. Here we are going to use the facility at "www.doppelme.com".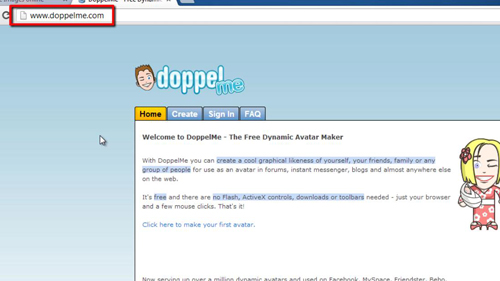 Step # 3 – Customizing an Avatar
On the page click the "Click here to make your first avatar" link. You will then be able to go through the process of choosing how your avatar will appear, after choosing the gender, skin color and eye color, move on to the next page and use the links on the left to customize the avatar further. When you are happy with the result click "I'm done". On the next page you can save you avatar in the same way as before and that is how to create an avatar.