In this video tutorial we will show you how to create instagram effects in GIMP.
Let's recreate one of the vintage effects in GIMP. Start the GIMP and open an image on your computer.
Go to the "Colors" menu and select "Levels".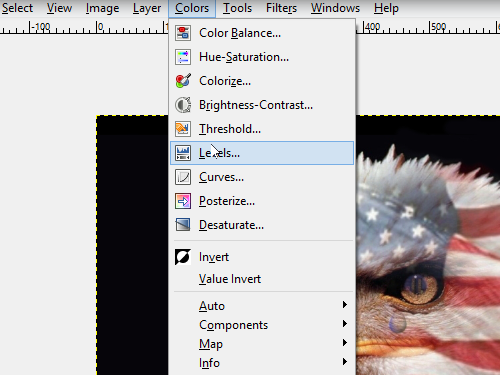 In the appeared window select the "Green" channel, and move them to the right side of the screen. Now select the "Blue" channel and adjust the levels the same way. Repeat the process for the "Red" channel and press OK.
As you can see we have made a vintage effect with just a few simple steps.