In this tutorial you will learn how to make slideshow for your website online
Step 1. Open up a new web browser. Go to
Slide.ly
Step 2. You can integrate this service with your current social accounts or other websites, so the collection and distribution of your slideshows happens automatically.
Click on the green button called Create Video. Sign Up or Sign in, according to the case.
The options on the left allow you to collect your images from Facebook, Instagram, Google images, Flickr, Picasa or simply from your hard drive.
Select your source and bring your pictures into Slide.ly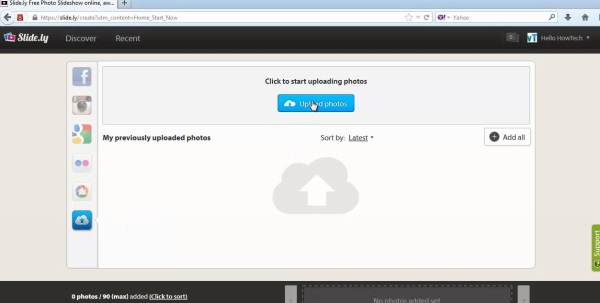 Step 3. Click the "2" – " Choose music" step.
Get your music from any of the public services: Youtube, Soundcloud, own desktop, or just a category from the four provided by Slide.ly. You can even choose a TV series theme as soundtrack to your Slideshow.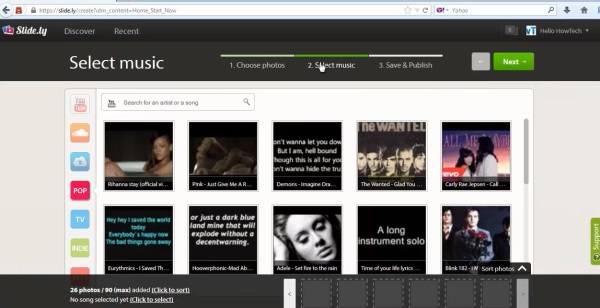 Step 4. A preview window of your future slideshow is displayed. Select the theme you want to use, adjust the sliders as per your convenience, give it a name, a description and some tags, and click Save my video.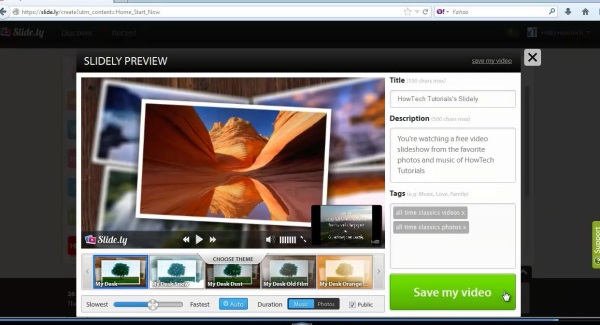 Result: Congratulations, you have successfully created your online slideshow!