In the year 2005 Etsy was established with a plan of selling handmade products. Over time, Most potential customers shopping on Etsy have a keen interest in special photography for gifts and home decoration. If you have special photographs you intend to sell, Etsy might be a fine option.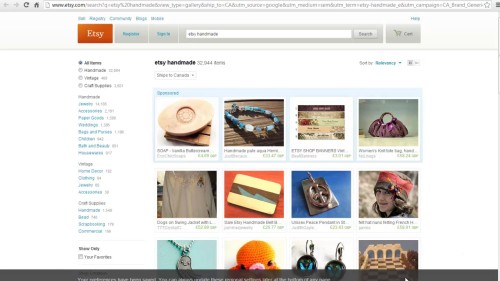 Step 1 Sign up
To start selling your photos with Etsy, you need sign up. You can either sign up with your e-mail or face book account.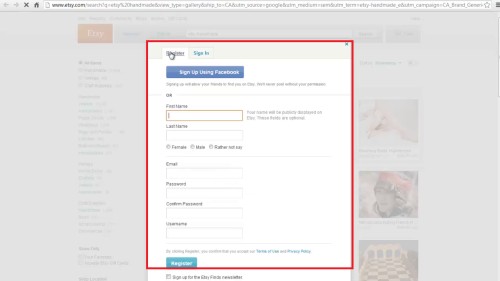 Step 2 Enter password and confirm e-mail
Enter unique password that you will use each time you login to your Etsy account. Open your e-mail and click on the confirmation link sent to you.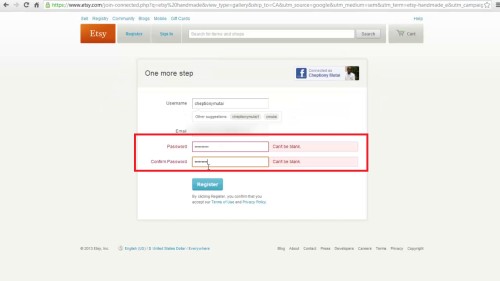 Step 3 Set up a shop
Click on 'set up a shop. This is the first step where you are required to set up your language, currency and shop country.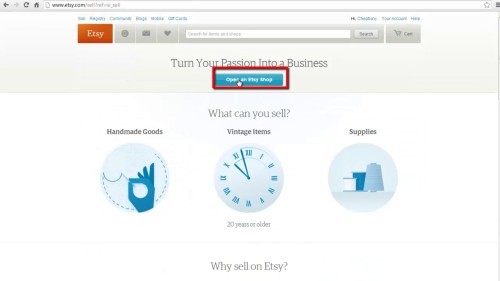 Step 4 Choose what you intend to accomplish
Choose what you want to accomplish from the shop that you are setting up. You have to decide between reaching etsy buyers, selling full time or selling part time.
Step 5 Enter your shop name
Decide on your shop name. You can set up a temporary name and move on to listing items if you haven't decided.
Step 6 Enter your shop details
Enter your shop name, a short paragraph describing your shop and a message to customer. Save the changes when you are done.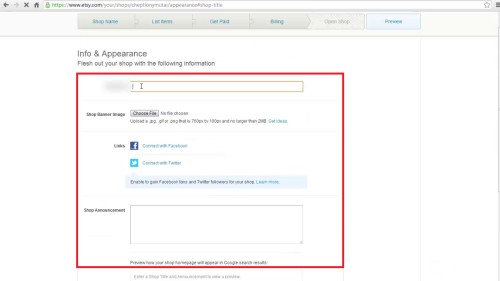 Step 7 Enter your item list
Start listing your items by clicking 'list items.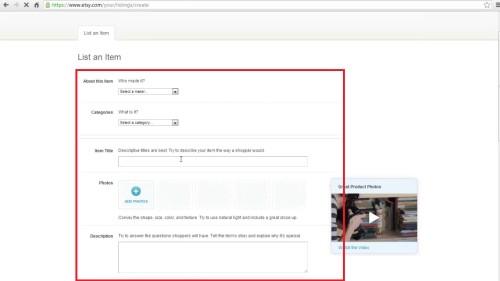 Step 8 Enter product details
On the list of item page enter the details about your merchandise. This includes what the product is, when it was made and who made the product. Enter the category, item title, product photos, description, tags material, size, price, quantity, and shipping details. Once you are done click preview listings.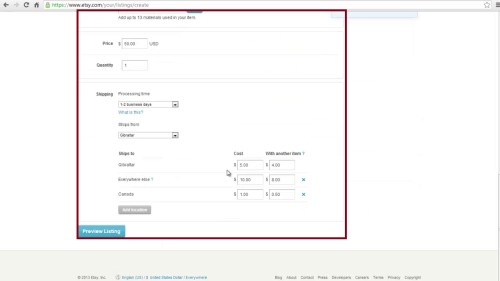 Step # 9 Save to draft
Save to draft once you are done entering the details.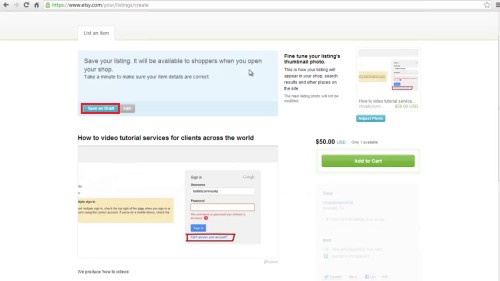 Step # 10 Enter your payment details
On the navigation tabs at the top, click 'get paid' to choose your shop payment method. Choose how you will like to receive payment from your customers.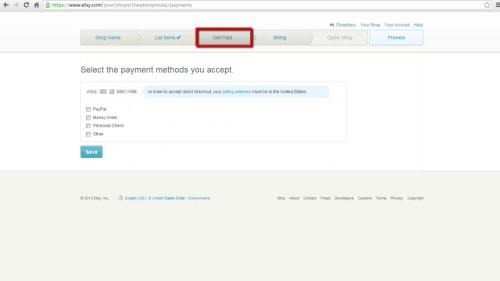 Step # 11 Enter your credit card details
Enter your credit card details. At the end of each month, Etsy adds up fees and e-mails you a bill.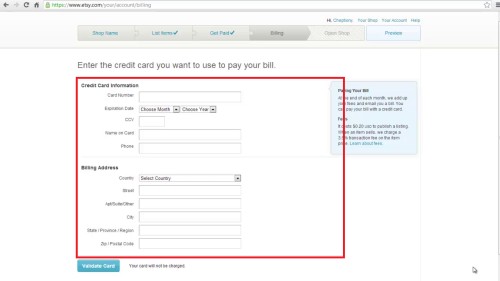 Step 12 Open your shop
Once you have saved your billing details, Enter your shop name and open you shop. From here you can begin uploading good custom images that you are offering for sale in your shop. In order to make good sales on Etsy, make your item stand out to buyers. Upload five photos of each item to convey shape, size and color.
Also stock your shop with items. A well stocked shop will get more views and sales.
There are other sites that give you an opportunity to sell your photographs online. This includes istockphoto.com,shutterstock.com, Fotolia.com, shutterfly.com and 123rf.com among others.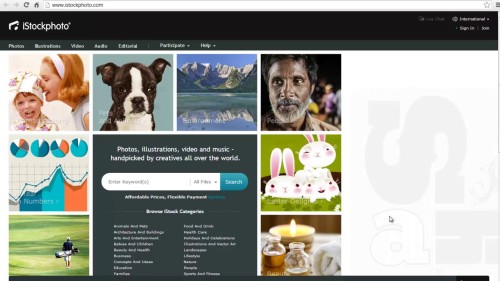 All these are online shops that present an opportunity to photographers to sell their merchandise.
Thanks for watching this video tutorial, Leave comments and ask your questions by our e-mail feedback@howtech.tv.That was Howtech dot TV tutorial. Thank you for watching!