In this tutorial, we will show you how to
change the firefox theme.
Themes in firefox are called personas and can be easily downloaded from the browser.
Step 1 – Opening up the options window
To start with changing
mozilla fox themes
, first of all, go to the top left corner of the screen and click on the Firefox button. From the drop down menu, select the Add-Ons option in order to open the Add-Ons Manager.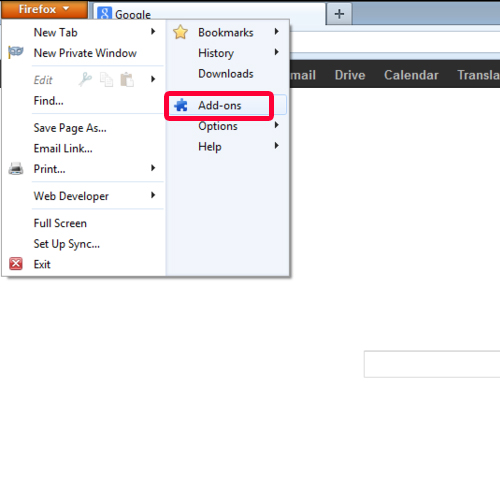 Step 2 – Searching for themes
Over there, go to the search bar and type in personas before you hit the enter key. For the purpose of this tutorial, we will install Personas Plus 1.6.2. Click on the install button in order to download the add-on.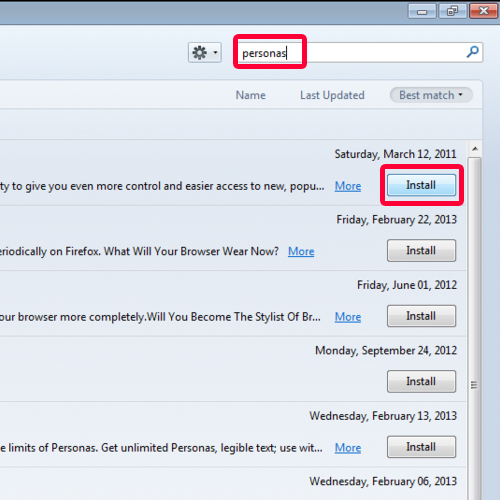 Step 3 – Restarting the browser
Once done, you will be prompted to restart Firefox. Click on the restart now button to apply the changes.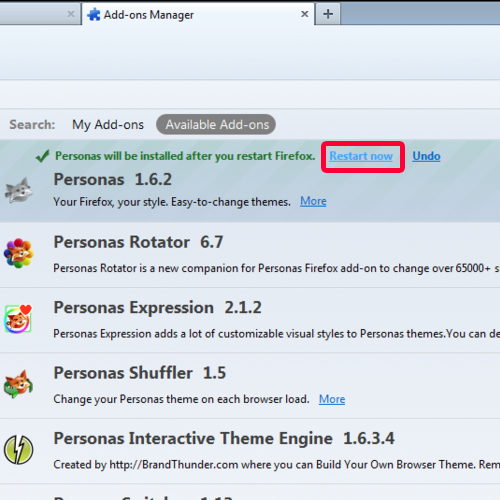 Step 4 – Applying the newly added persona
To
change the firefox theme
, close the Add-On manager once Firefox has restarted. Press the "alt" key on your keyboard to access the menu bar. Go to the top and click on the tools button. In the drop down menu, go to personas and select the "groovy blue" persona. You will notice the blue theme on the top of your browser.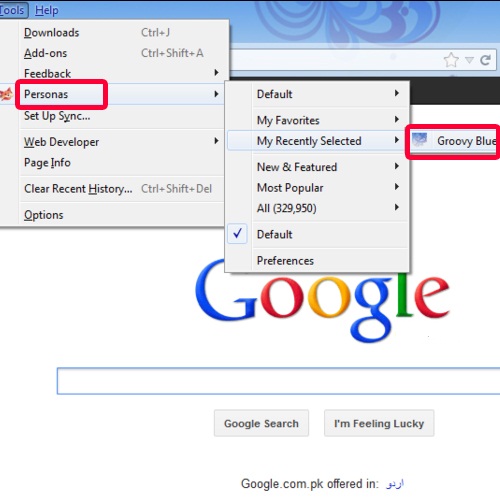 Step 5 – Accessing the persona
If you want to remove the persona, simply go back to the Add-Ons Manager. Over there, click on the appearance tab to view the themes. You will find the groovy blue theme there. Click on the more button to view its description.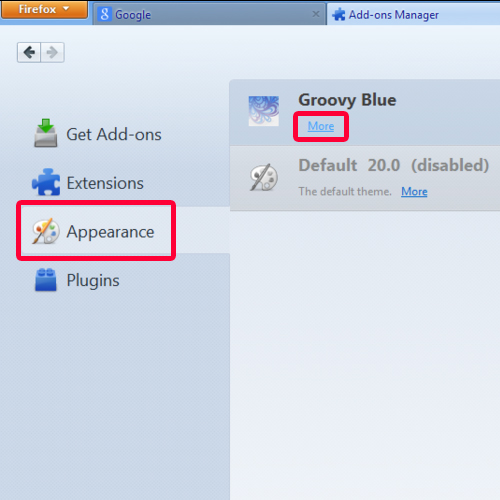 Step 6 – Removing the persona
In the new page, you will have the option to either disable it or remove it. Since we want to remove the
Mozilla fox themes
, we will click on the remove button. You will see the notification on top that the theme has been removed. The Default theme will automatically be applied to the browser.