This tutorial will teach you how to pull up your immigration case status online. The first thing you will need to do is visit the U.S. government website.

Step # 1 – Visit the U.S. Citizen and Immigration Service Website
Go to "https://egov.uscis.gov/cris/Dashboard.do". Look under the section which says "My Case Status." This is where you will be able to pull up the needed information.
Step # 2 – Changing the Language Settings
Those that need assistance in Spanish can click the "Espanol" link at the top right hand side of the page. Here we are continuing in English.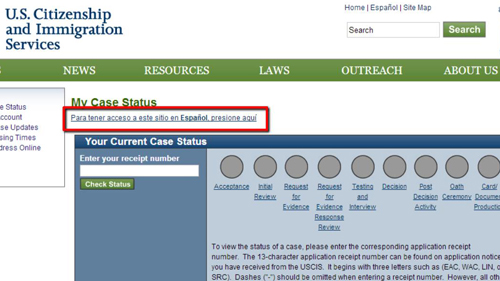 Step # 3 – Entering your receipt number
Look down the page, and you will see a section that says "Your Current Case Status." Directly beneath this, you will see the words "Enter your receipt number." Beneath this is a white search box. Enter your receipt number here.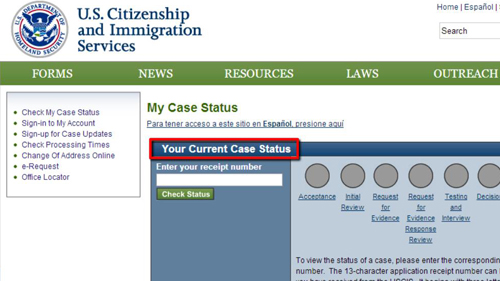 Step # 4 – Pulling up Your Case Status Info
After entering your receipt number, press the "Check Status" button which is under the white search box. This will pull up your information so you can view your immigration case status. As this is just a tutorial we don't have this information, but this is where it will be displayed.