This tutorial will show you how to convert PDF to Excel on the iPhone.

Step # 1 – Before we start, head to the App Store and download Able2Extract PDF Converter to your iOS device.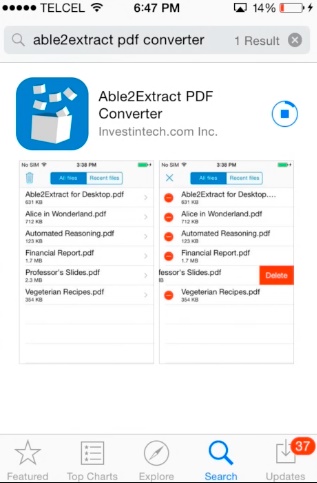 Step # 2 – Once you find the PDF you want to convert to an Office file, tap and hold on it (or find the Share or the Open In… button) and select the Able2Extract PDF Converter app from the available options.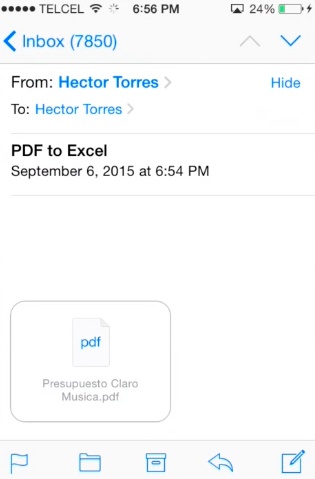 Step # 3 – The PDF file will now show up within the application.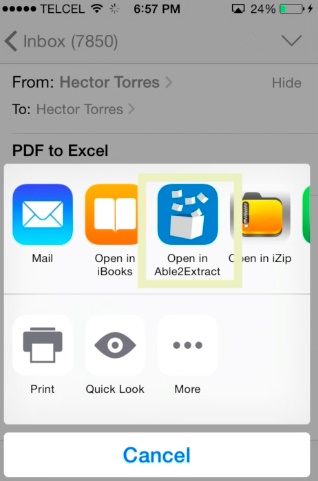 Step # 4 – To convert it into an Office file, just tap the Convert icon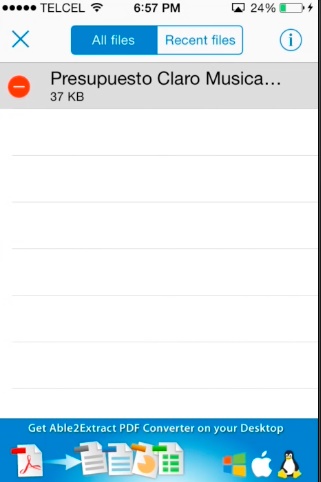 Step # 5 – select the kind of Office document you want to get and watch the app do its magic.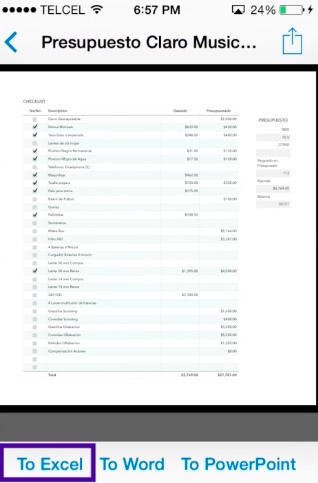 When your Office file is ready it will show up on the screen.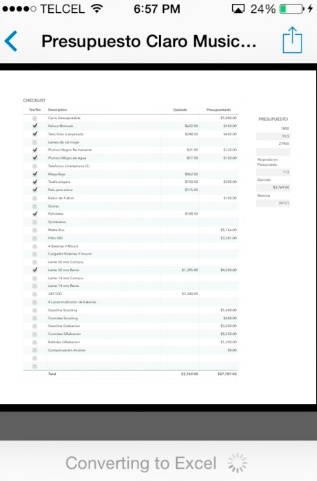 Step # 6 – From there you can export it to many other apps by tapping the Share icon.