In this tutorial, you will learn how to convert Powerpoint Presentation to Video.

Once you've completed your presentation, under the File menu, select Save As Movie. Assign the file an appropriate name and click on More Options.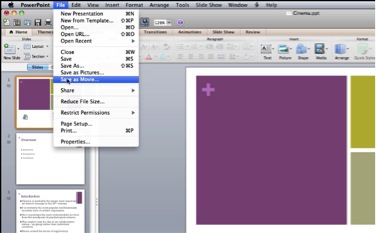 A window opens, allowing you to adjust all the settings for your movie. You can adjust the size, add transitions between slides, add a background music track, choose to have the movie play on a loop, and choose whether or not the movie controls are visible.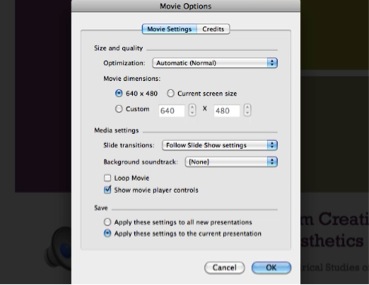 Once you've made the desired adjustments click OK and press Save. PowerPoint gets to work exporting your movie.