Google SketchUp is an extremely useful and beneficial software, and various actions can be put into play while working on it. Different materials for SketchUp can be created using images in the software. You can simply use downloaded textured images as materials in this software.
To learn how to create materials in Google SketchUp follow the steps given below.

Step # 1 – Going to the "materials" panel
You must start off the process by opening the materials panel by going to the "window" menu and clicking on the "materials" option.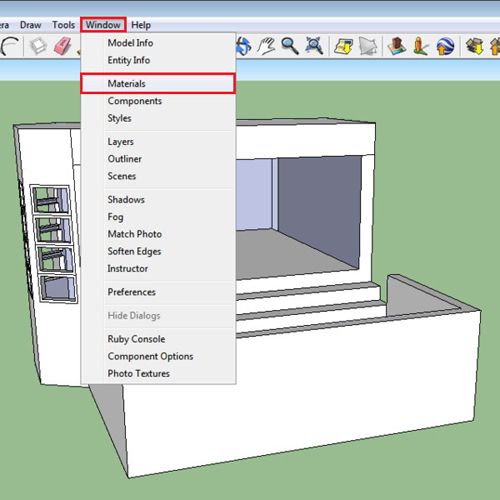 Step # 2 – Pressing the "create material" option
The "create material" on the right side of the panel allows you to make your own surface patterns according to your requirement. Here, you must click on it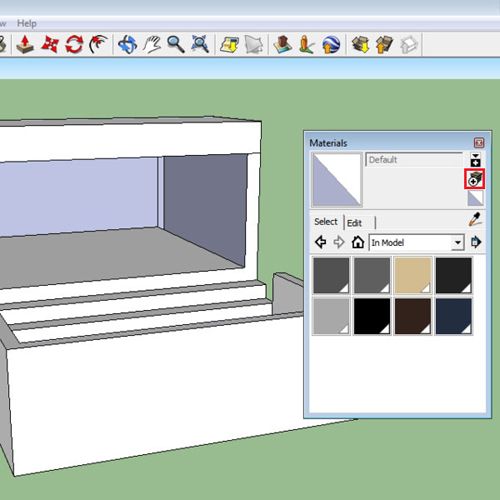 Step # 3 – Creating a color tile
This opens a settings panel where you can make any colored tile by using the color wheel. Move around the color options given in order to choose the color you want to use and press "ok" to create it. You can now apply this on any wall by means of the "paint bucket" tool that gets selected automatically. You can even choose this from the tool panel on the top. Make sure you choose a color that best suits the project you are working on.
Step # 4 – Using image as material
Furthermore, materials for Sketchup can also be created by adding different images. Create another material and click on the "use texture image" option.
Step # 5 – Altering the size of the tile
This allows you to choose an image from file, however for this image, state the length and width of the tile you want to create. Enter one, then press the button next to it which unlocks the image proportions so that you can enter whichever value you want. Create this material and apply it on whichever surface of your object in Google Sketchup you want to.
Repeat the same process to add a stone pavement floor for the open area.