Gmail supports the customization of conversations in your inbox, with a few changes you can alter how your inbox appears. Along with other features this particular feature helps you to turn off the snippets and select the number of conversations being displayed in one page of the inbox.
Follow this step by step tutorial to learn How to customize conversations displayed in your inbox in Gmail.

Step # 1: Login to Your Email Account
In this first step, go to the URL: www.gmail.com and enter your Email ID and password. Now click on the Sign in button to login to your email account.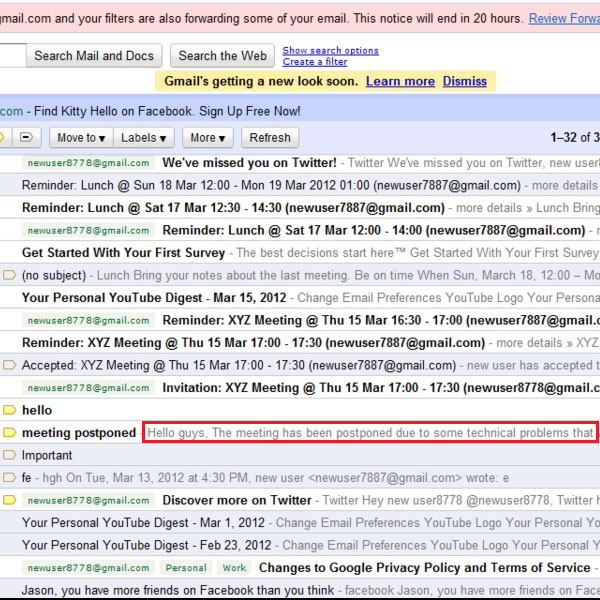 Step # 2: Go to Your Inbox
When you open your inbox you will see that these grey texts appear in your messages right after the subject is displayed. This is called a snippet; basically a snippet shows you a line or a few words which the email contains. Snippets are turned on by default; however you can turn them off.
Step # 3: Open Settings
In order to change the settings of snippets, open the Settings menu. The gear appearing on the top right side of the screen is the "Settings" button; click the Settings button to open the drop down menu will appear. Click on the "Mail settings" to open them.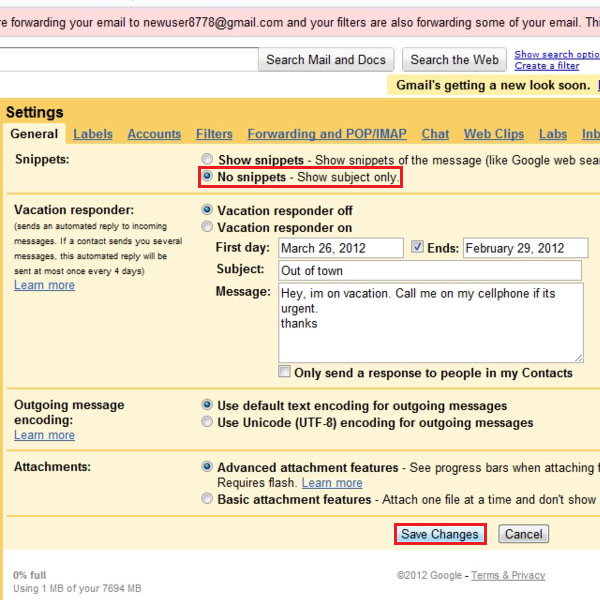 Step # 4: Change snippets settings
One you have opened the settings go to the "General" tab and under the heading of "snippets" select "no snippets" in order to turn snippets off. Once you have turned them off click on "Save changes".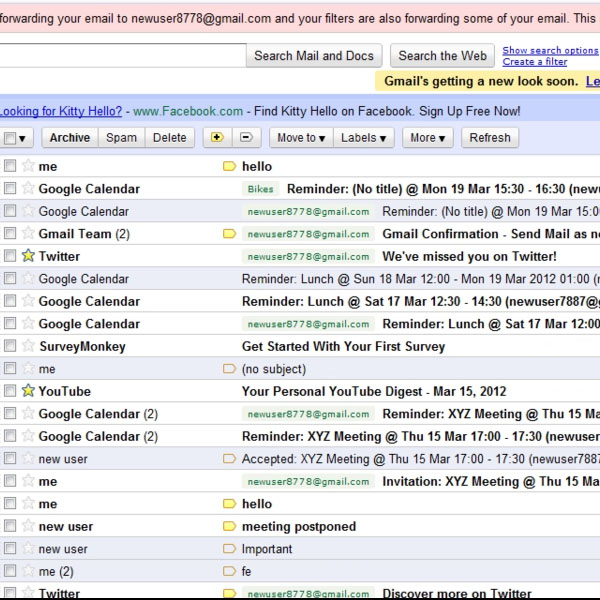 Step # 5: Email Notifications showing only the subject
After disabling the snippets, return to your inbox. Here you will see that the email notifications will be displaying the subjects only and not the texts which were being shown earlier.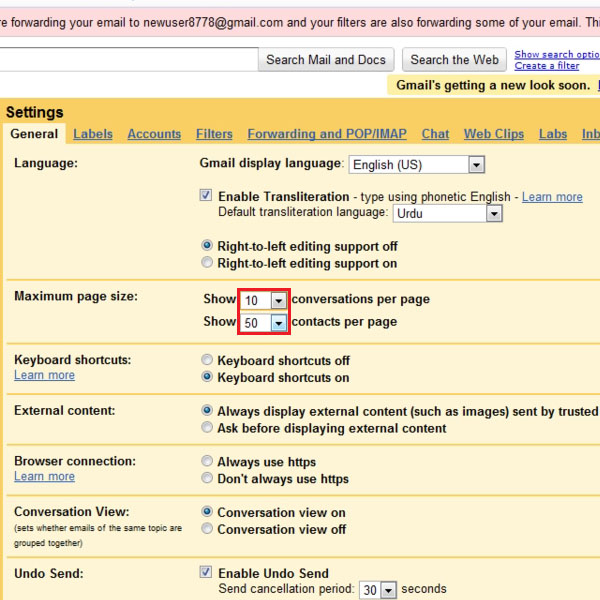 Step # 6: Selecting the Maximum page size
You can also customize the conversations by altering the number of messages and contacts that are displayed in your inbox. In the General tab under the heading of "maximum page size" you can select the number of conversations which range from ten to hundred. The number of contacts per page can also be changed.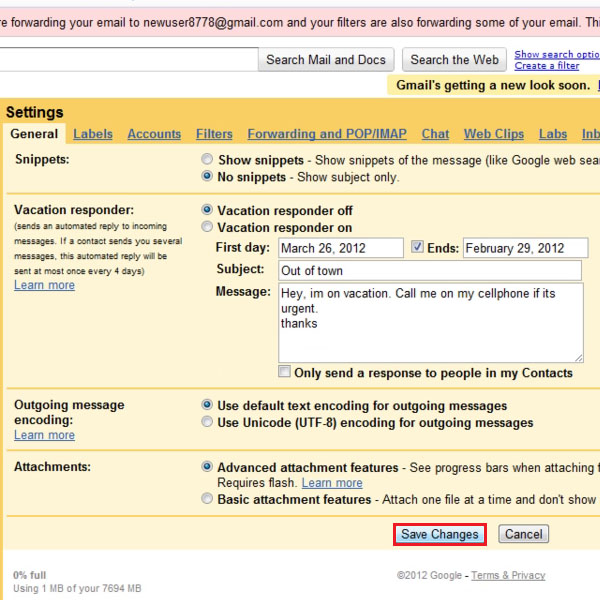 Step # 7: Saving the changes which were made
Always remember that when you make any changes, in order for them to be in effect you will have to click on "Save changes". If you do not do it any changes made to the settings will be ignored.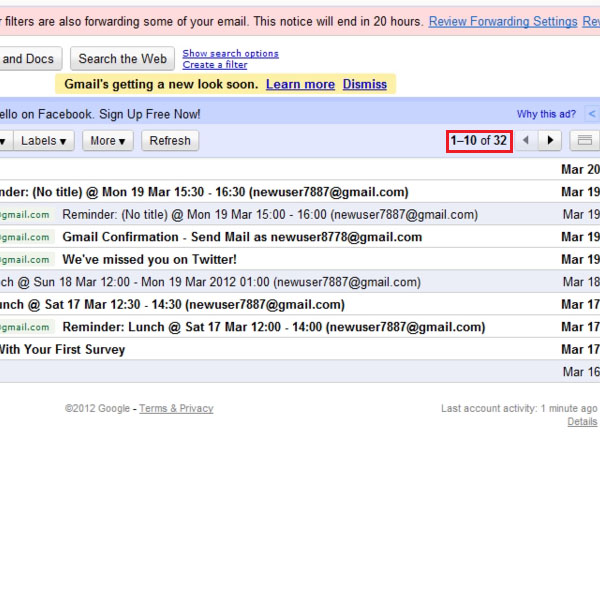 Step # 8: Inbox containing only 10 messages
After changing the number of messages allowed to appear in the page, return to your inbox, click on refresh and see that the messages are being shown as per the number specified in the settings earlier. The rest of the messages will be displayed in the next pages.