In this tutorial, you'll learn how to download Windows Media Player. WMP is a great program to play various audio and video files on your computer.

Step # 1 – Navigating to the download
First, go to
Windows Media Player
page to download the Media Player. Select a Language, and then click "Continue",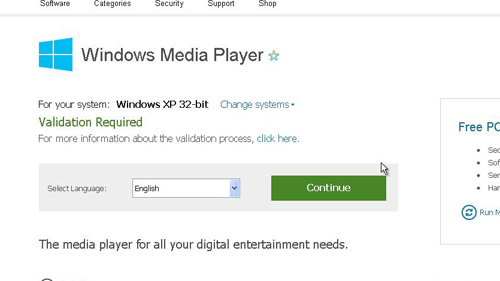 Step # 2 – Validating Windows
Now you'll need to verify that your Windows is Genuine. Click "Continue" on the next page, and then the "GenuineCheck.exe" program will download and when it is done it will open. Click "Run", the program will run in the background for a couple of seconds, then give you a validation code, copy this and paste it into Step 2 on your browser. Then click "Validate".
Step # 3 – Downloading the Program
You'll now be redirected to the same page you were at before, but instead of "Continue" you'll be able to click "Download". You will be redirected to another page and the file will being to download to your computer. This should take too long if you have a fast internet connection.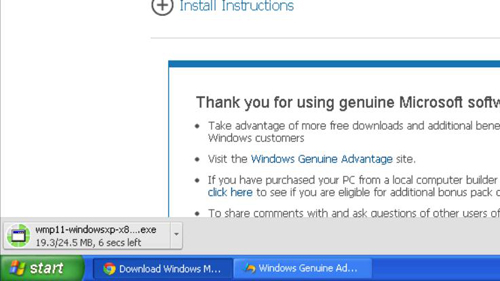 Step # 4 – Installing the Program
Once the download has finished click "Run" in the dialog box that appears. The program will begin to prepare for the installation. When it has done an installer will appear, you need to click "Validate". Once the validation has completed click "I accept" and the installation will begin. You simply need to wait for this to complete.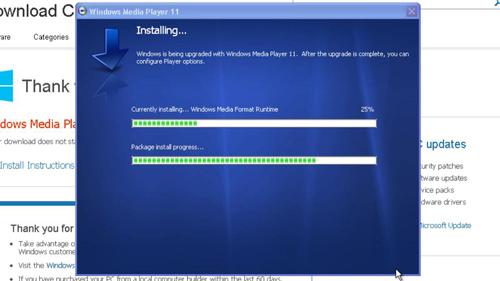 Step # 5 – Finishing the Install
When the install has finished you need to check "Express settings" and then click "Finish". The install will close and your new Windows Media Player will open and that is how to download Windows Media Player.