In this tutorial, we're going to show you how to edit PDF files in Word 2016.

To get started, you first need a PDF file. If you don't already have one, we'll show you how to export a Word document as a PDF at the end of this tutorial.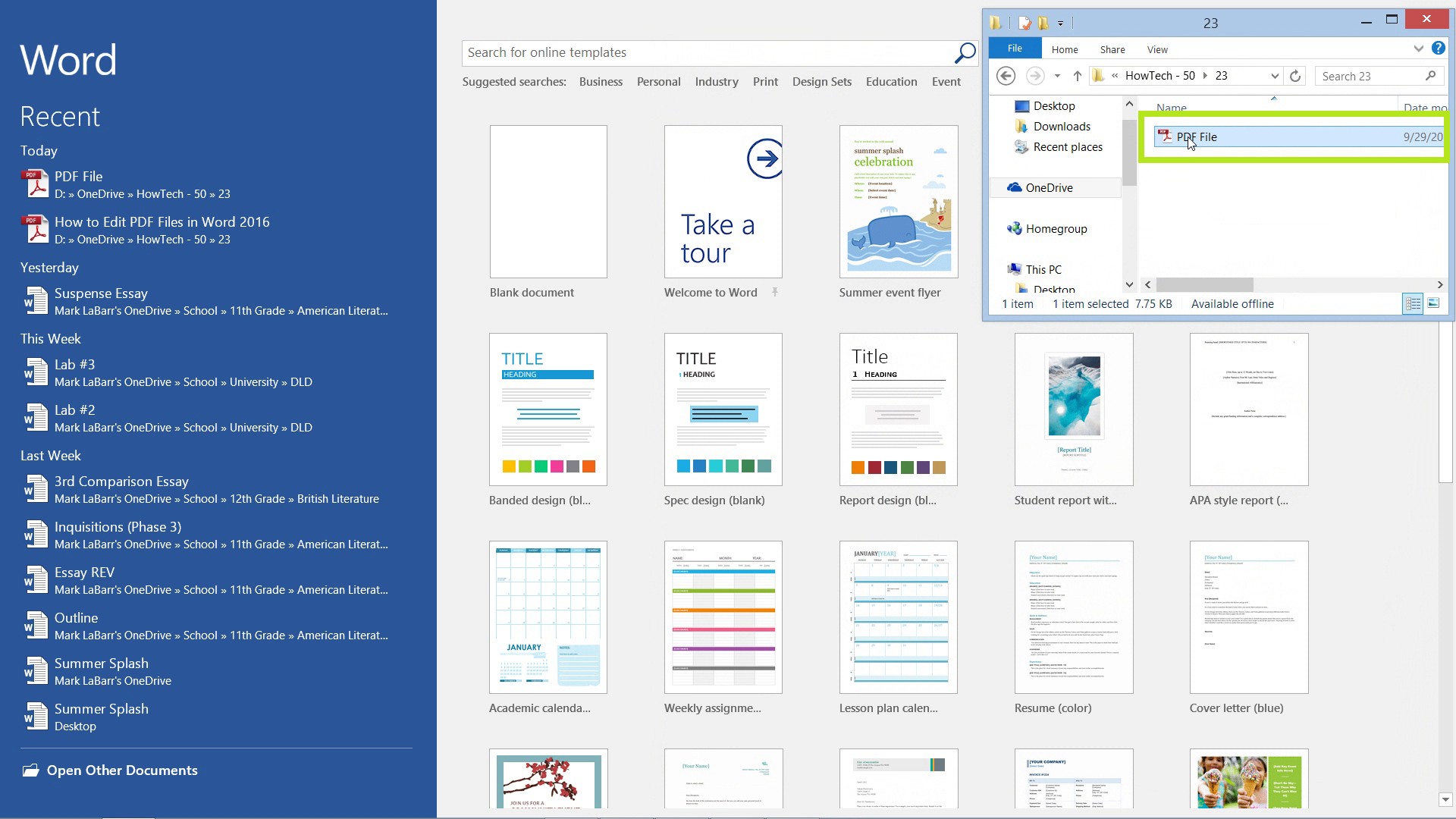 Click and drag the PDF file over onto the Word window, or open it through Word.
It will ask you to confirm the conversion, click OK.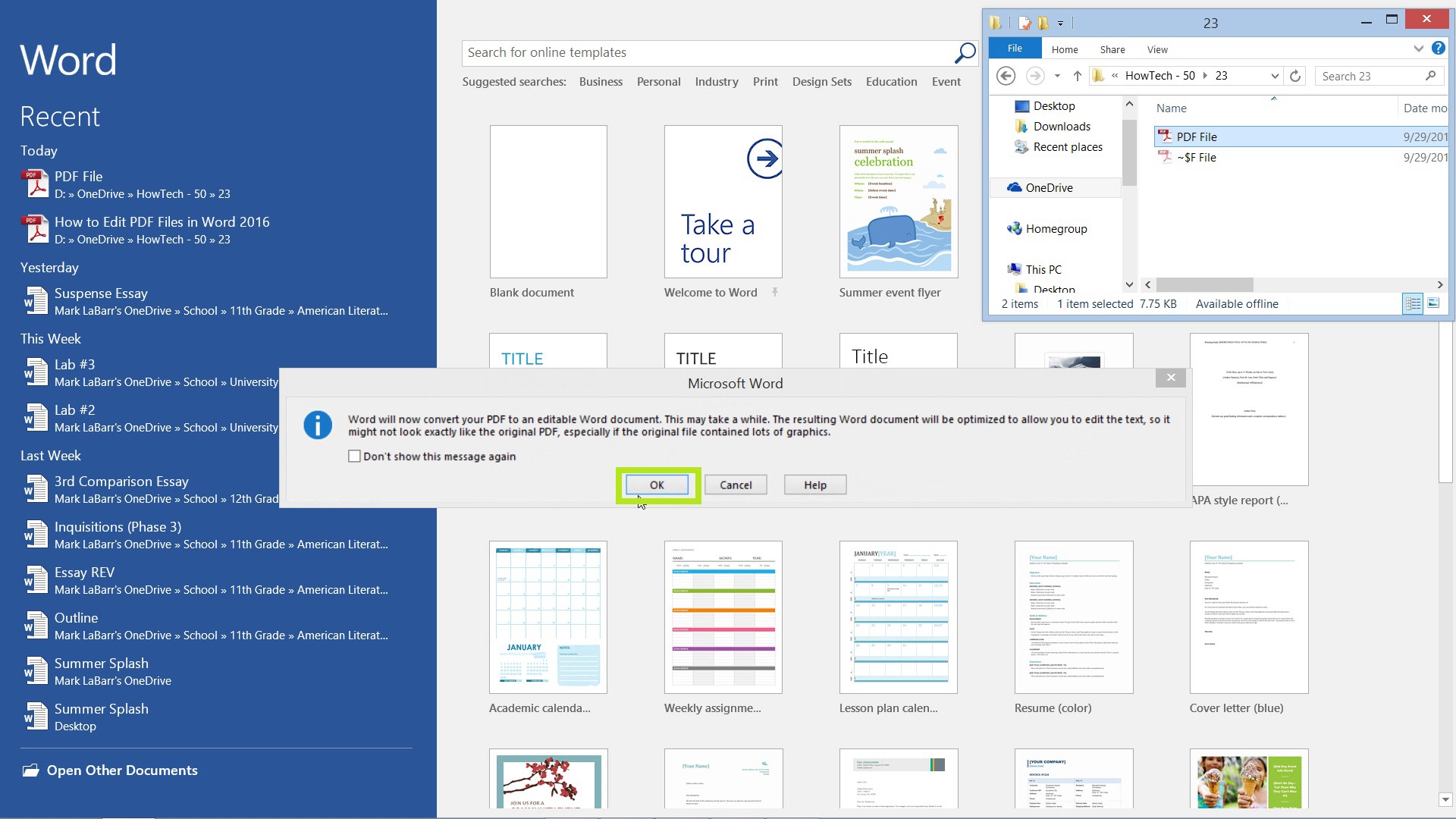 Make your changes to the PDF, when you're done, hit Save.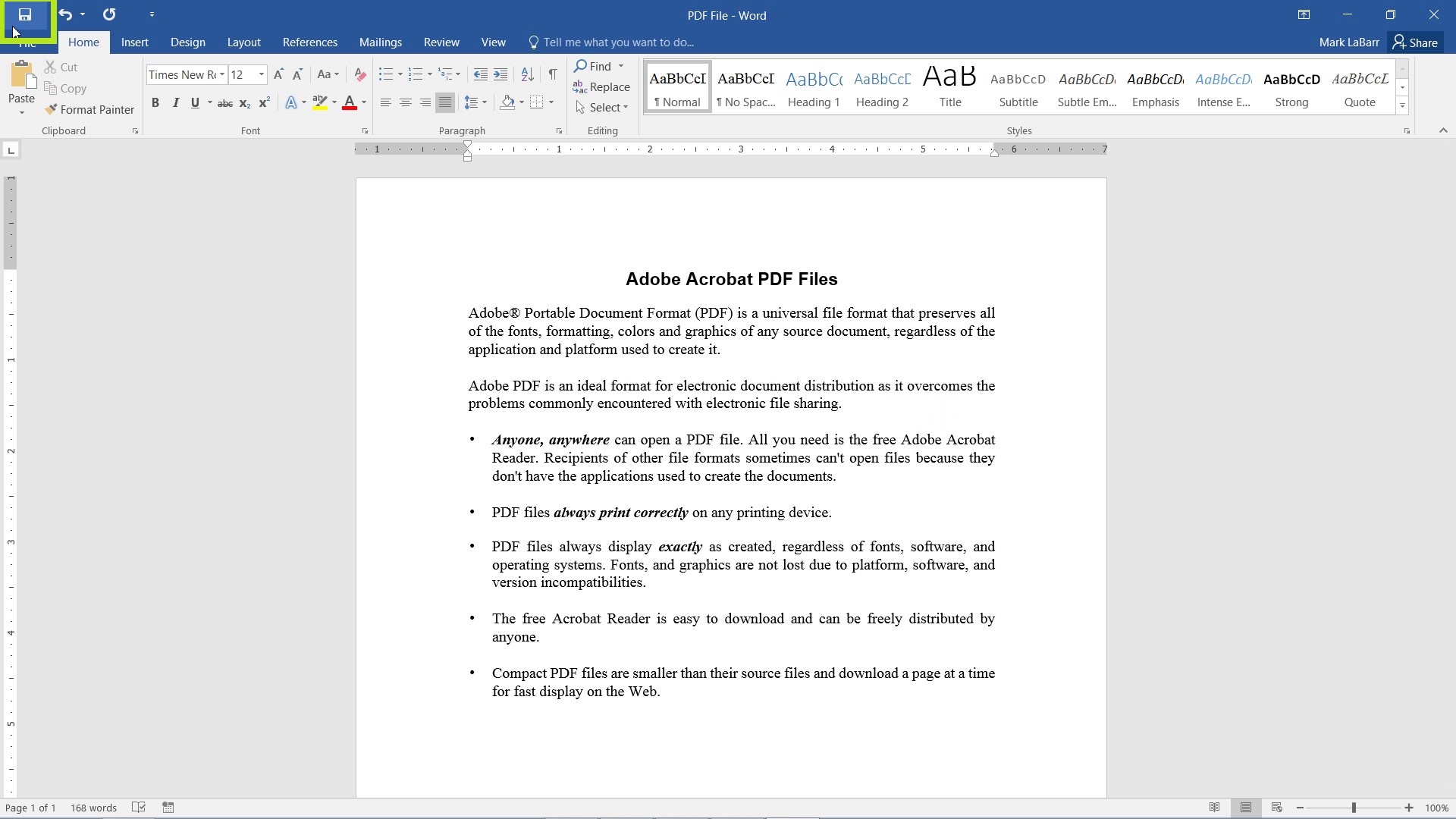 Here you can rename it and change the Save as type: to PDF. This is also one way to convert a Word document to a PDF.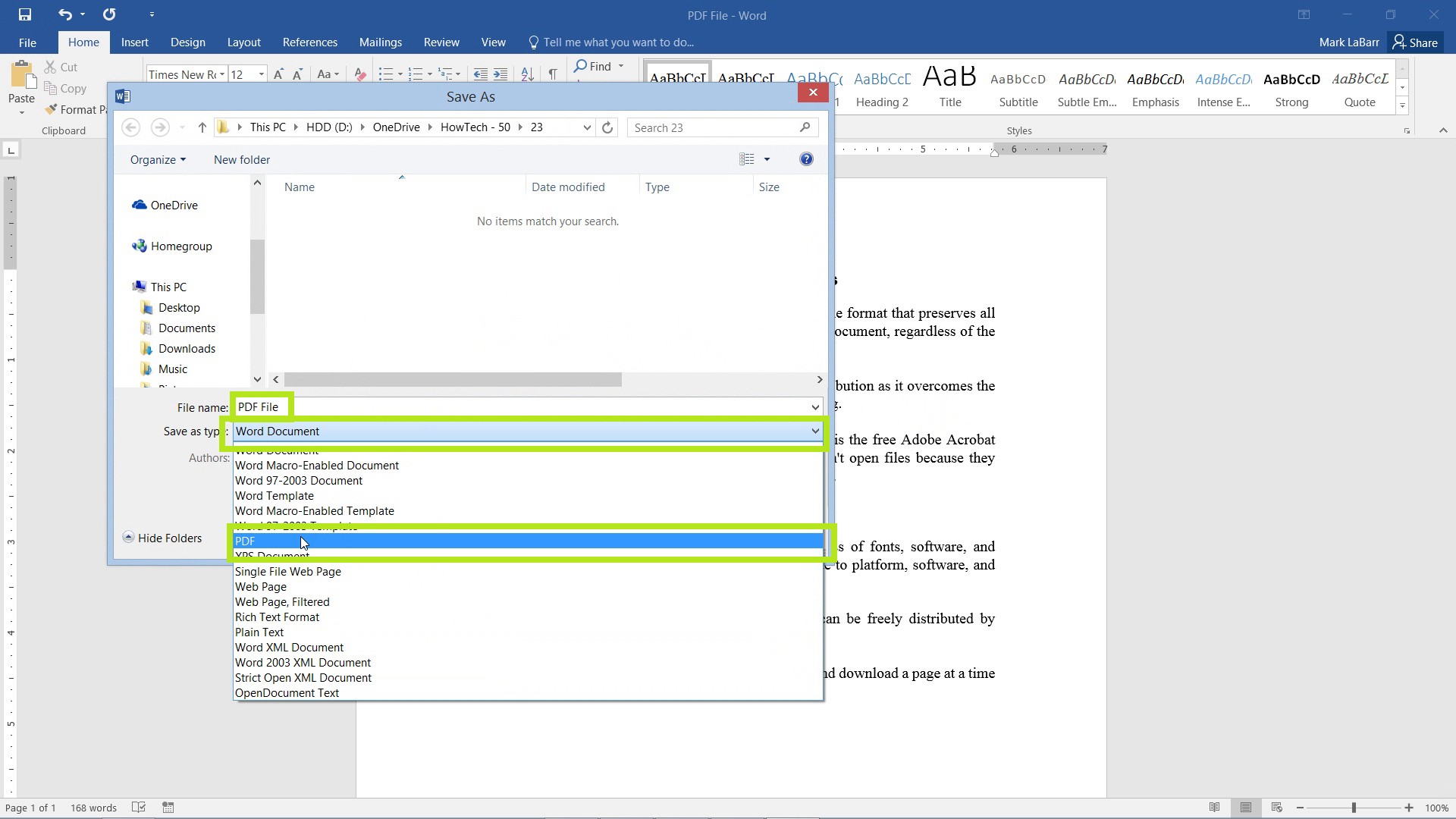 The other way is to hit File > Export > Create PDF/XPS.
That's it!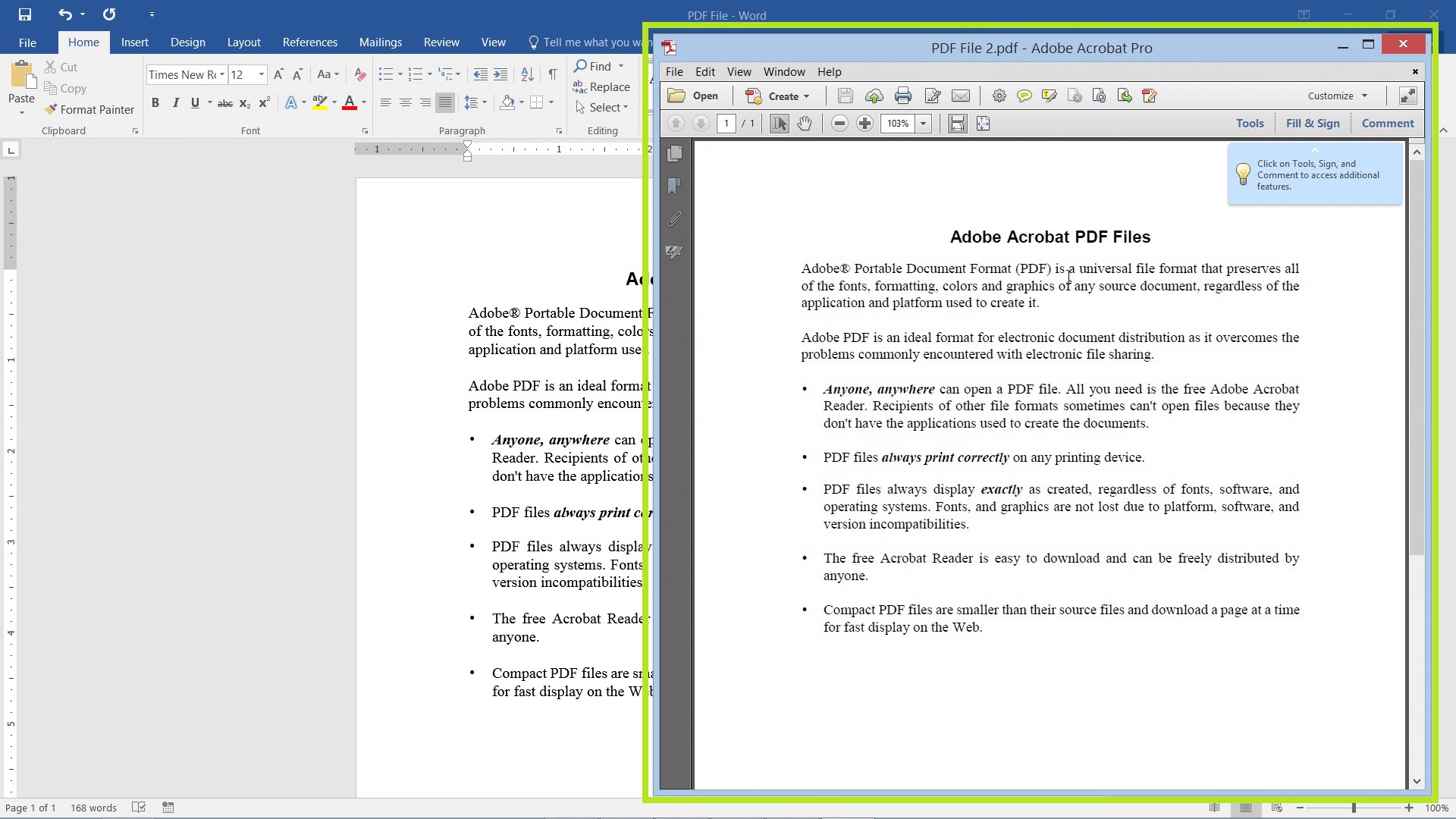 The resulting PDF should contain your changes.