YouTube is a brilliant website which allows us to access a variety of videos and subscribe to our favorite channels in order to stay updated with videos they upload .Youtube results of search videos are displayed according to the keywords searched. One can find videos on youtube watch and watch them or even comment on them or rate them.
In this tutorial, we will show you how to find videos by channel, subscribe to a certain channel and like a video.

Step 1: Searching for a video
Watching any kind of video according to the keywords you search for is very simple. In order to find videos on Youtube, you must simply go to the search box on the top and type in the keyword you wish to search for. For example, in this tutorial we have searched for "Sesame Street". You must press the search icon on the side of the search box once you have typed in the keywords in order to obtain your search results.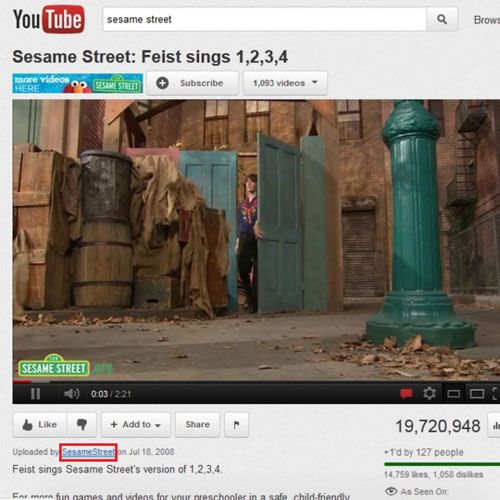 Step 2: Accessing channel information
Once the above step is performed, you will be provided with various information about the channel; its manager, the number of videos uploaded by the channel, etc. You can view all this information on your computer screen.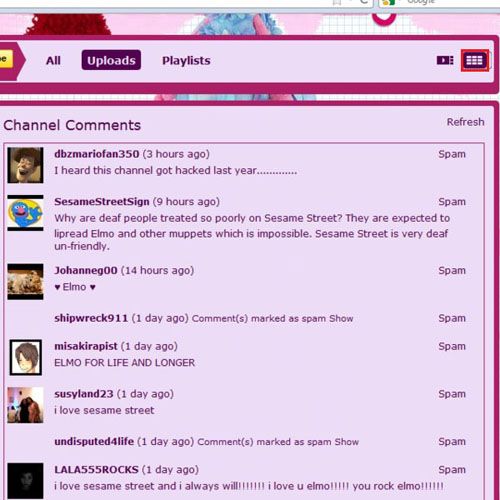 Step 3: Viewing various videos
When you click on the "uploads" tab, all the videos uploaded form that specific channel will be displayed on your screen together with all other Youtube results. This way you will be able to see a variety of videos that the channel manager has uploaded on their account, and you can decide whether or not to subscribe to the channel.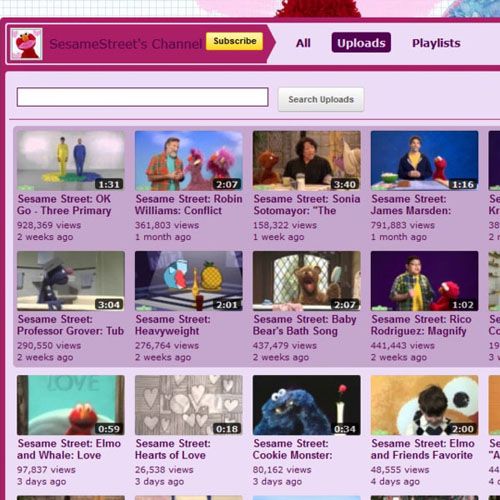 Step 4: Liking a video and subscribing to a channel
You might realize that you want to subscribe to a particular channel in order to receive regular updates regarding videos from them. To do so, first of all, you must open any video and on the bottom left side of the video player. Here you will be able to find information regarding who uploaded the particular video.
You can now click on the channel name, next to "Uploaded By" option which will lead you to enter the YouTube channel that uploaded the video.
You can even change the way the videos appear in the window by clicking on the "Grid box" towards the right corner of the screen. This will allow you to view a few options regarding how you would like to see the list of videos managed by a certain account.
If you want to subscribe to a video you will first have to log in to your Google account. To subscribe to a channel, you can simply click on the "subscribe" button given on the top. To get email notifications regarding each and every new uploaded video by this channel, tick on the check box titled "Also email me for each new upload" and click on the Update button.
You can also "like" a video by clicking on the "Thumbsup" icon below the video player. Moreover, you can choose to share the video using your Facebook or Twitter account. Similarly, you can even dislike the video by clicking on the thumbs down icon.