Adobe Acrobat provides with various tools for review and editing of documents, form, tables etc. as a Portable Document Format (PDF). It is an effective way of presenting information in a fixed form close to its publishing results. It is also fairly easy to flatten in Acrobat the forms that you are working on, using a few simple steps and downloading a simple flattener. Forms in Acrobat are very easy to develop and you can follow this tutorial to learn how to flatten forms in Acrobat.

Step # 1 – Log onto www.uvsar.com
In order to flatten in Acrobat, log on to:
www.uvsar.com/projects/acrobat/flattener/
Once the web page loads, download the zip file and extract it in your hard drive.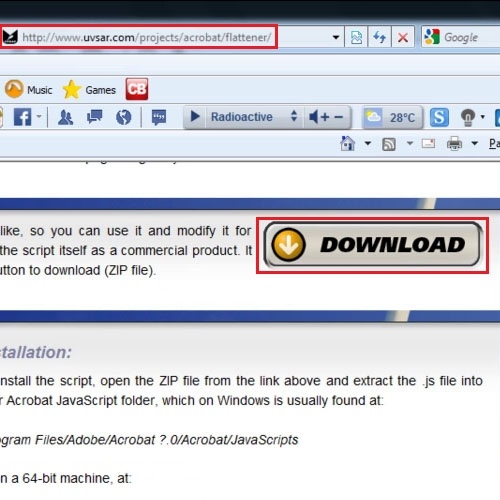 Step # 2 – Copy file to JavaScript Folder
Now open up the JavaScript folder in the Adobe Acrobat installation folder. You can access this by opening up the start menu and typing in the search bar:
C:\Program Files\Adobe\Acrobat 10.0\Acrobat\JavaScript
Once you have accessed the folder, copy the downloaded file over here.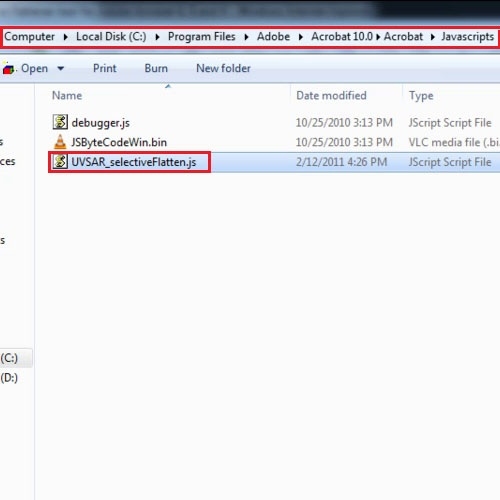 Step # 3 – Click on 'Flatten'
With that done, open up Adobe Acrobat once more. Click on the "Edit" menu and move over to "Flatten". From there, select the Flatten everything option and the entire form in Acrobat will be flattened.