Microsoft Outlook is used for emails and also personal management of information, and is generally part of the Office suite of applications. If you have multiple emails you need to forward to someone, you don't have to forward each one separately. Outlook offers an easy method to forward multiple email messages to a single recipient as one message.

Step # 1 – Select the messages you wish to send
Open Outlook and select the email messages in your inbox using the "Shift" and "Ctrl" keys. Press, hold and click on the messages. You will see they are highlighted.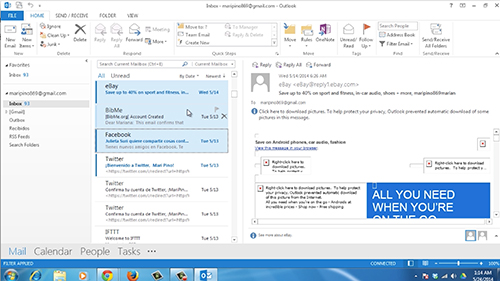 Step # 2 – Click on Forward button.
Now go to the "Home" tab and click the "Forward" button.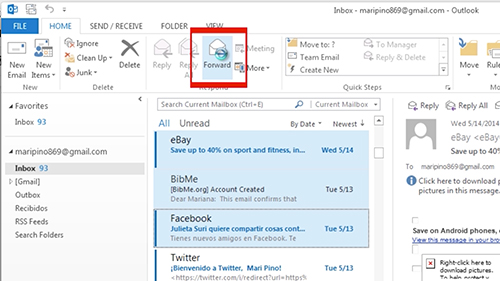 Step # 3 – Send the multiple messages
A new email message will be created and you will see the selected messages added to it as attachments. Enter an email address in the To field; write your message, and click Send.
If you want to remove one of the selected emails from the new email message, right-click on the message attachment and select "Remove" from the popup menu.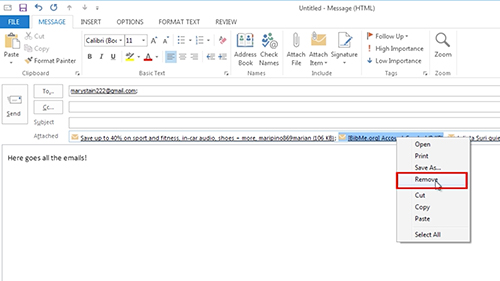 Result: Congratulations! You've just learned how to Forward Multiple Email Messages to a Single Recipient in Outlook 2013.