To work accurately on architectural drawings you can import floor plans in Google SketchUp. These house plans and other designs can then be adjusted to a scale and worked upon. To import to SketchUp and work in it you just have to follow very basic steps. To understand how to import floor plans in Google SketchUp see the tutorial below.

Step # 1 – Select the "import" option
To bring the floor plan into the software go to the "file" menu and press the "import" option.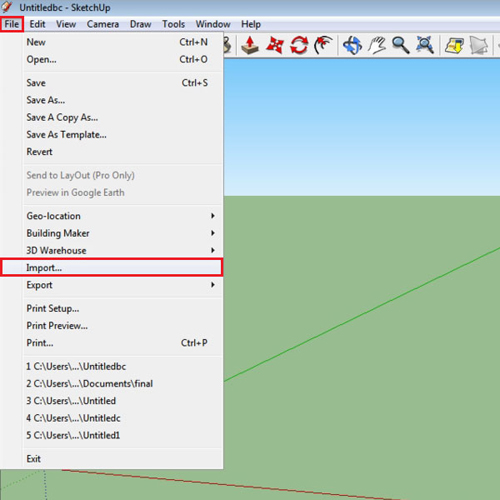 Step # 2 – Import the floor plan
Over here the floor plan that you are uploading onto SketchUp is a scaled drawing of a plan. When you are importing an image there are three options existing on the side that you can choose from. Select the "use as image" option.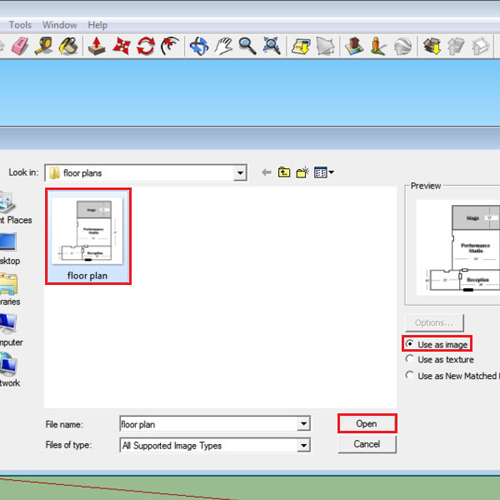 Step # 3 – Place the image
Once you have the picture, select its placement and left click. Now, select the size of the image and click again. Navigate around to see the top view of the plan.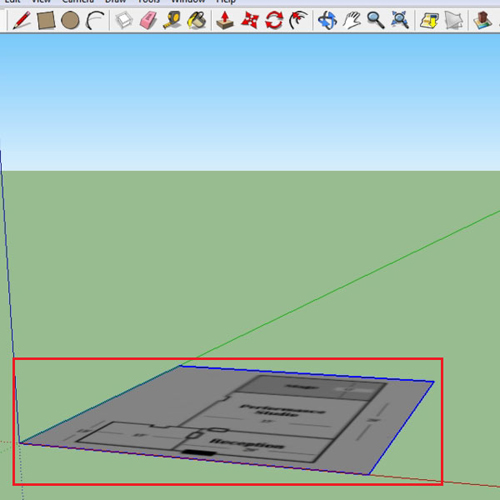 Step # 4 – Measure the wall
Press "t" to shift to the "tape measure" tool. From this you can measure the length of the rooms. In the plan the dimensions of the rooms are mentioned. What is a good feature of SketchUp is that you can resize the whole model according to the dimensions you specify.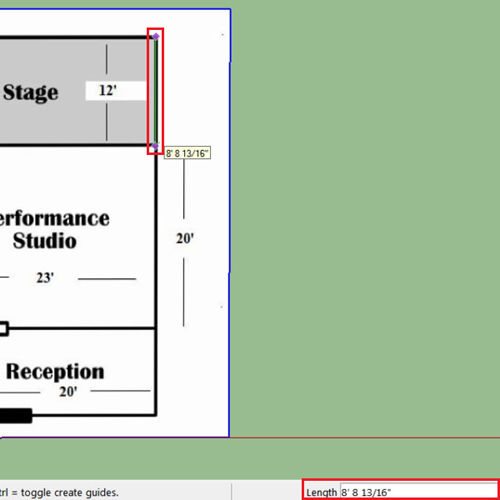 Step # 5 – Resize the floor plan
To do this, measure a corner with the "tape measure" tool and without doing anything else type its actual length in the measurement bar, which is "12′ " in this case. SketchUp will ask you if you want to resize the complete model click on "yes".
However, what you need to make sure is that the floor plan that you import to SketchUp is a drawing which is to scale because when your model gets resized it does in proportion to the measurement you just provided.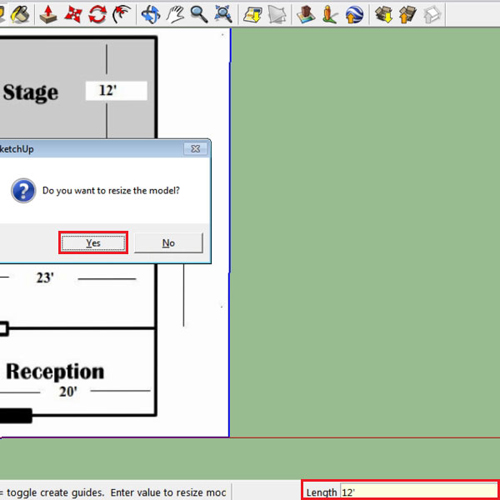 Step # 6 – Measure the new dimensions
When you measure the walls now, they will approximately be equal to your actual lengths. This is because the drawing can contain certain discrepancies; Google SketchUp is more accurate so go according to its measurements.
This way you can easily import house plans and designs to make them more accurate and use SketchUp to help you convert these 2D drawings to 3D.