In this tutorial you are going to learn how to insert facebook like button on wordpress which can be a great way to improve your blogs social media presence.  
Step # 1 – Choosing to Install the Plugin
Navigate to your WordPress site and log into your admin account. In the Dashboard look to the menu on the left and hover your mouse over the "Plugins" option. In the menu that appears click on "Add New". In the "Search" box type "facebook like button plugin" and hit return. From the list that appears click on the "Install Now" button below version "2.15" of the plugin. Click "OK" in the dialog box that appears.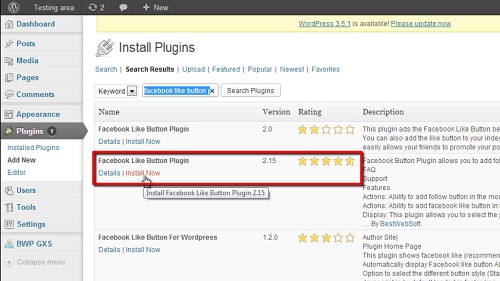 = "Locating the WordPress plugin to install"
Step # 2 – Adjusting the Plugin Settings
The install will run and on the next page click the "Activate Plugin" link. You will be redirected to the plugins page of your WordPress site. Find the plugin you just installed and click the "Settings" button underneath its name. The settings page will load and you will be asked for your Facebook User ID.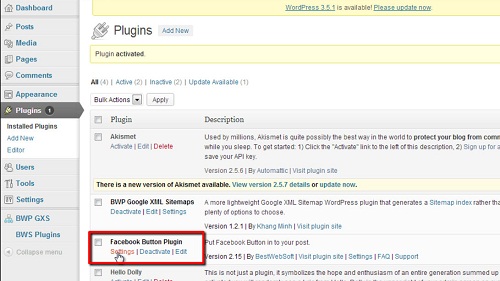 Step # 3 – Finding Your Facebook User ID
Open a new tab and navigate to "www.facebook.com" and make sure that you are logged into your account. Right click on any blank area of the page and in the menu that appears click "View page source". A new tab will open and you need to locate a long number right next to the text "user". Copy this number to the clipboard.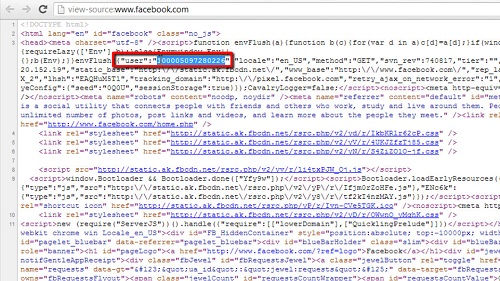 Step # 4 – Confirming the Addition of a Like Button
Navigate back to your WordPress site and paste this number into the Facebook ID text box. Set the "Display button" option to "Like" and finally click "Save Changes". Now, to make sure it has worked, open a new tab and visit your WordPress site and click on any post and you will see a like button below it and that is how to insert facebook like button on wordpress.