Joomla is one of the popular open source content management systems which can be found in use on many sites on the web.
GoDaddy is a very popular web hosting service provider that has a rich and easy to use interface. Together Joomla and GoDaddy work seamlessly, and in this tutorial, we will learn how to install Joomla on GoDaddy.com.

Step # 1 – CPanel
To install Joomla we will have to access our GoDaddy account's CPanel.
For that let's Go to godaddy.com and log in into our account by providing the log in ID and password.
Then click on the Web Hosting Icon inside the Products tab
On the hosting CPanel locate the category of "popular apps" in options and settings section.
Among the list of popular apps we can find Joomla.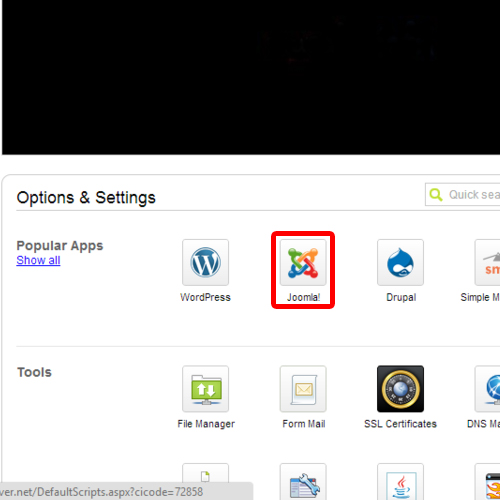 Step # 2 – Automatic Setup
Once navigating to the Joomla page, we can locate the install button. Click on it to enter the automatic setup to install Joomla on GoDaddy. Following the steps of this setup, select the desired domain and click next.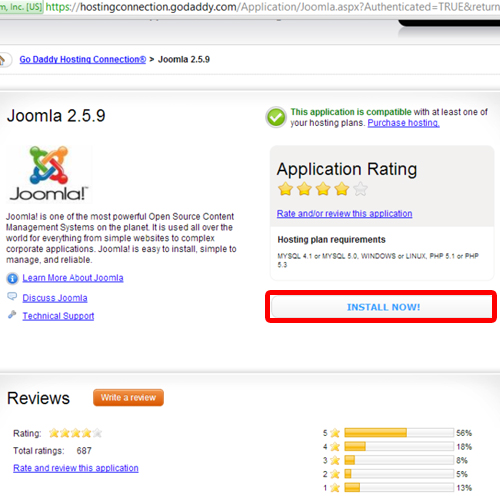 Step # 3 – Database
On the next step of installation set database description, and password. Our database name and ID is assigned by Joomla on GoDaddy automatically and is written on top of this step. Click next to continue.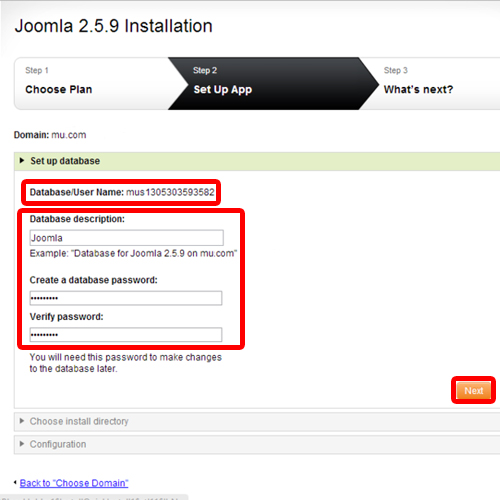 Step # 4 – Directory Destination
The next step requires selecting the destination for the installation of Joomla. It can be a sub folder or a sub domain. We will choose a sub domain, and click next.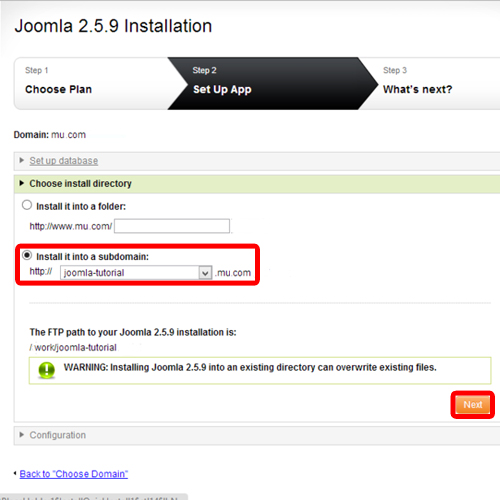 Step # 5 – User Access
Now we have moved on to the final step of our installation. Here we set the main user access credentials. Set a user name, password, and then associate an email account for recovery and notification purposes. It would be better if passwords for Joomla and GoDaddy are not similar, since compromise of one will not lead to compromise of the other.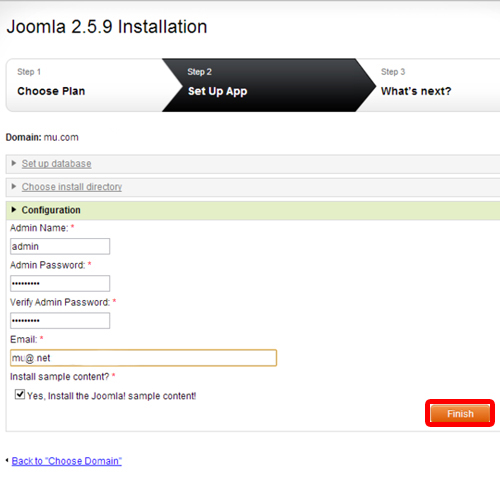 Click next once done and the setup will arrange database and Joomla files automatically. This process takes a while, and we will be notified by email once setup has been completed. After this our installation of Joomla on GoDaddy will be user ready.