This tutorial will show you how to know facebook email account which can actually be two emails, the address you signed up with and the one Facebook provides.
Step # 1 – Navigating to Email Settings
Go to Facebook and make sure you are logged into your account. In the top right of the page click on the gear icon and in the menu that pop ups click on "Account Settings". On this page you will see several options which can be expanded, click on the one that reads "Email."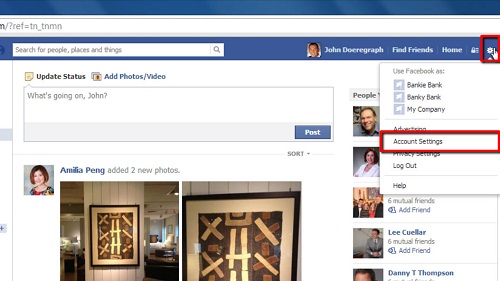 Step # 2 – Viewing Your Facebook Email Addresses
In the expanded section you will see a label indicating your "Primary" email address at the top, this is the one that you registered with and use to log into your account. Below this you will also see your "Facebook email" which people can use to send you messages outside of the Facebook platform. This is the very simple process for learning how to know facebook email account.