In this HowTech written tutorial, we're going to show you how to make pictures black and white in Word 2013.

There are many reasons as to why you would want to make your picture black and white. For example you may want to do so for dramatic effect, preview it for black and white printing (or change it in Word if your printer does not have a black and white option or if you would rather not change the settings on it), and possibly to encourage other users not to use color ink when printing out the document.
First, simply select your picture.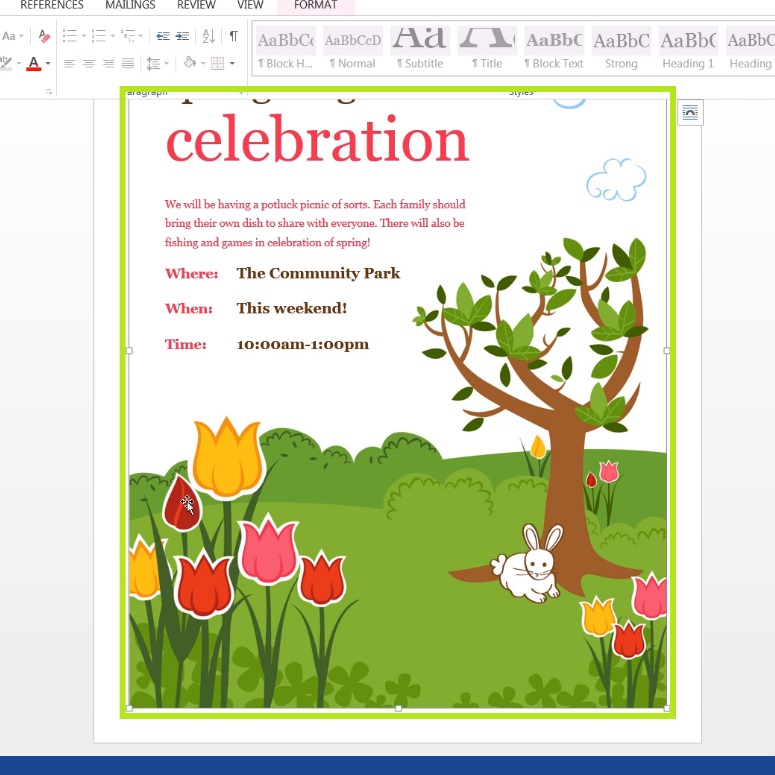 Then go to the Format tab on the ribbon and click Color.
You will notice that there is no "Black and White" option in the drop-down menu for Color. But if we look at Color Saturation, we see a black and white preview (saturation is essentially the amount of color in an image). So click it to change the picture's saturation to 0%, leaving it without color, thus giving you a black and white picture.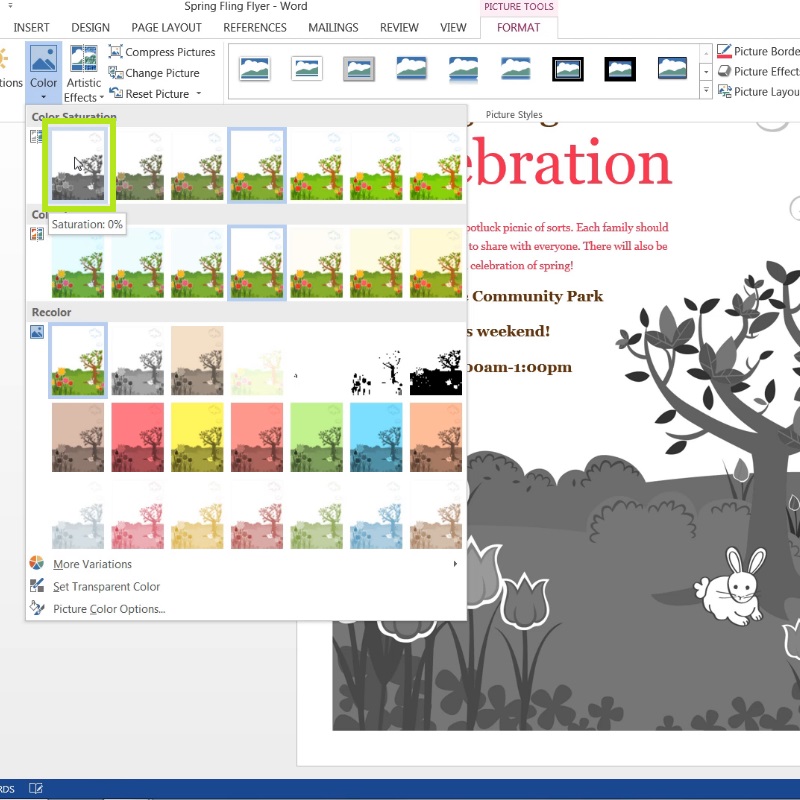 This is a HowTech tutorial, visit our website and see our videos for more!