Introduction:
In this tutorial you are going to learn how to make Yahoo your homepage in Google Chrome.
Step # 1 – Opening Chrome's Settings
Start Chrome and in the top right of the browser you will see three horizontal lines, click this and a menu will pop up, within this click "Settings". A new tab will open and this contains the settings of the browser.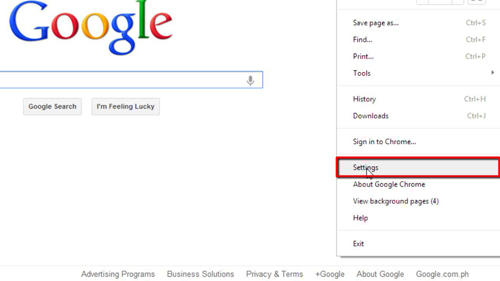 Step # 2 – Setting Yahoo as the Homepage
Look for the section called "On startup" and underneath this heading click the "Set pages" link. Next to the "Add a new page" text you will see a text box, into this type "www.yahoo.com" and click "OK". That is essentially how to make Yahoo your homepage.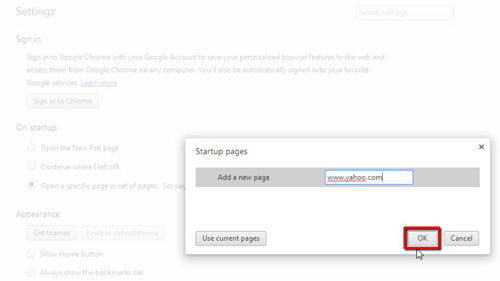 Step # 3 – Testing the Change
To make sure that this has worked close Chrome and then start the program again and you will see that you will be taken to the Yahoo homepage.