In this tutorial you will learn how to retrieve, open and convert a document stored in your iCloud drive.
Step # 1 – Access the iCloud storage from Excel for iOS
Having access to the files stored in your iCloud drive is an easy task. The first step is going to the main menu and finding the "Open" button, on the right corner of the bottom toolbar. Tap it to see the different locations from where you can retrieve saved files. Then, locate the option "More".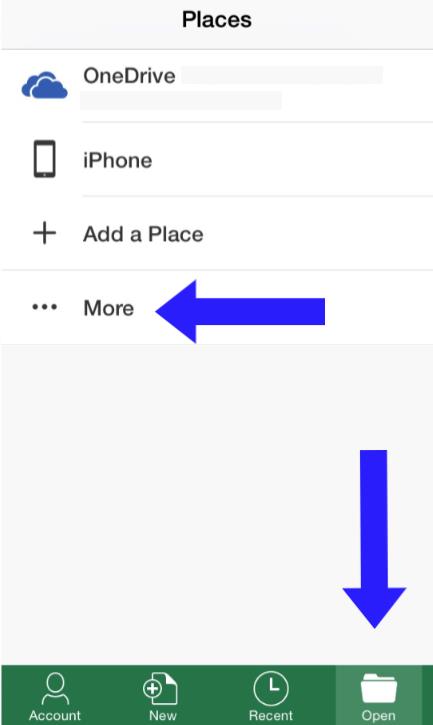 Step # 2 – Selecting files from the iCloud
To access the iCloud drive, click "More". Immediately you will be redirected to your iCloud storage, allowing you to visualize all the files (and folders) stored in the cloud. Browse the contents and tap the desired file to open it.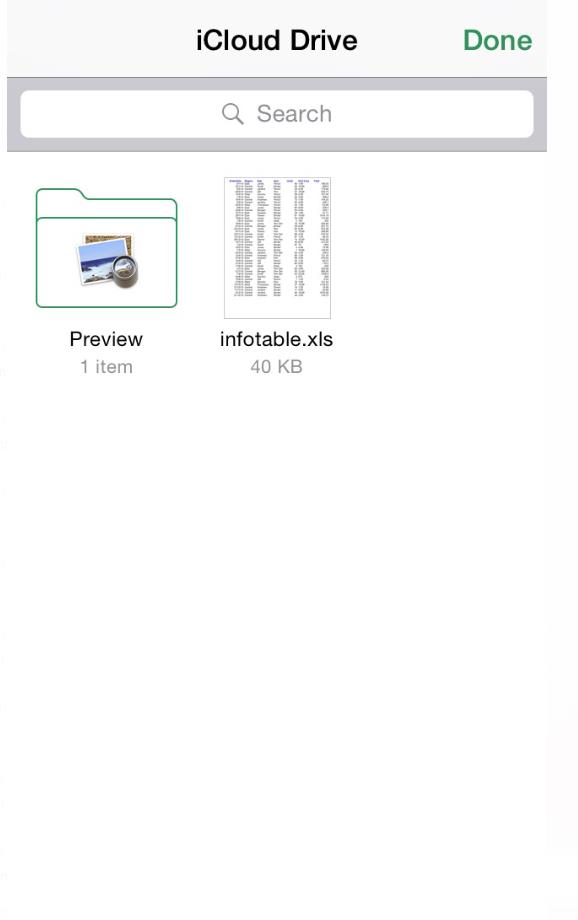 Step # 3 – Convert the file if necessary
In case that the file needs conversion once opened, an alert will be displayed indicating "Read-Only" permission. Just click "Convert and Edit" and you can proceed to edit freely the document.