In this tutorial, you will learn how to pay with Bill Me Later feature.

Step 1:
Open up a web browser and log into your Paypal account.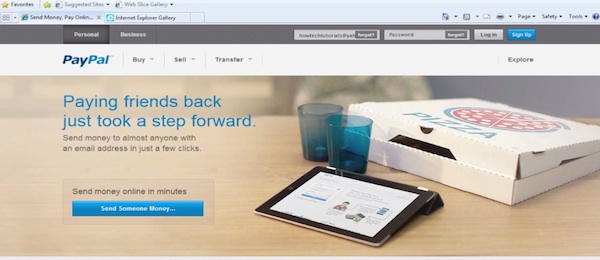 Step 2:
Click " Profile".

Step 3:
Click "Bill me later" under "Financial Accounts" .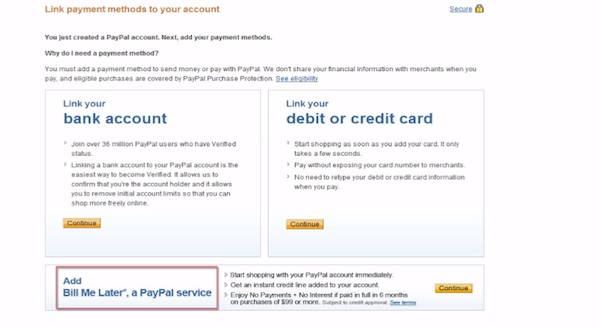 Step 4:
Select "Click Here to Apply".

Step 5
Click the "Start Application" button to initiate the process.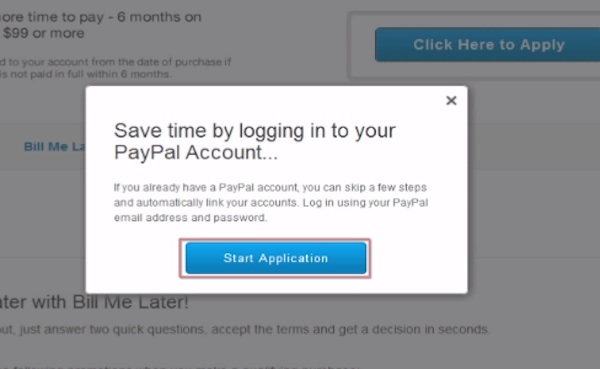 Step 6:
Log in with your Paypal ID. You can select this to be your default payment method.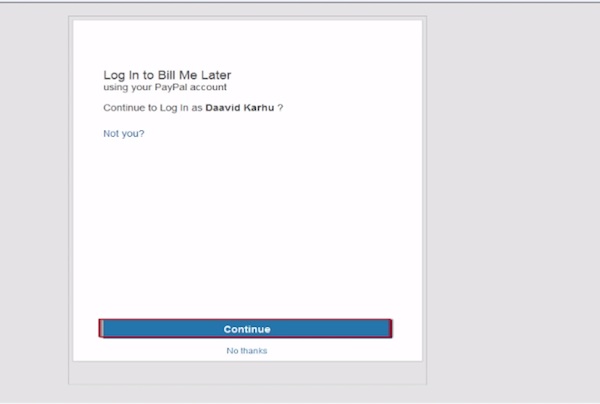 Step 7:
Enter your birthdate and the last four digits of your social security number. Click to mark agreement with the E-sign Consent.

Result
: Congratulations! You have set up Bill Me Later for your Paypal.