In this tutorial you will learn how to recover the password of an iPhone running on iOS 7.
Forgetting the iPhone's password is something that can happen to anyone of us and can be very frustrating. Oops… now you cannot get inside your precious iOS device! However, there are ways to recover your password without doing anything overcomplicated. There are two methods that you can use: a more pleasant one and less pleasant one.
Everything depends on which kind of password you have forgotten.

Step 1
. Let's start with the more pleasant method: if you have forgotten your Apple ID password, here's what you can do.
Grab any of the devices that you still can use – be it iPad, laptop or desktop computer. Go to iForgot.apple.com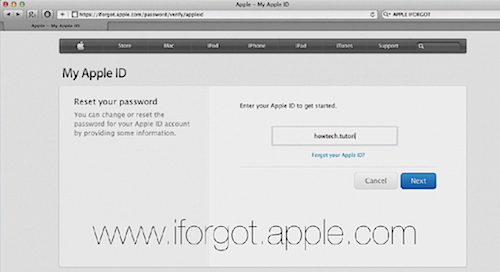 Step 2
. Enter your Apple ID and click or tap "Next".
The system presents you with two options: one is the email authentication; another is authentication by using two security questions. If you choose email authentication, you will be sent a reset password link in the email, whereas answers to security questions will test your knowledge of pre-defined security answers. Once you've made you choice, click "Next". We'll follow the route of email authentication.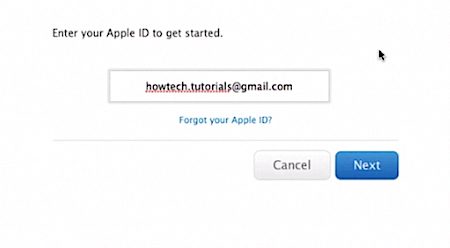 Step 3.
Apple will send you identity verification email now. Open it and verify your birthdate.
Step 4
. Now it's time to change or reset your password. You're back in business!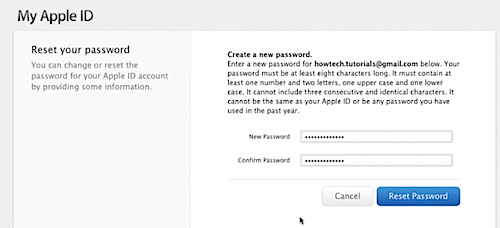 Step 5.
If you have forgotten your screen lock passcode, it's going to be a bit more unpleasant. You'll have to restore your iPhone to its factory settings.
Turn your iPhone off.

Step 6
. While pressing and holding the home button of your iPhone, connect it to your computer with the USB cable.
Step 7.
Keep on holding the home button until you see the pop-up message in iTunes, telling about presence of the device in Recovery Mode.
Step 8.
Click to confirm the start of restoration.
Step 9
. It will restore your iPhone back to factory settings, but, if you have previously done the iPhone's backup on iCloud, you can restore the phone's contents from this backup.
Result:
Congratulations, you have successfully made your way back into your iOS device!