In this video tutorial we will show you
how to remove the outlook 2007 rss feed.
Launch Microsoft Office Outlook 2007. Go to the "Tools" menu and choose "Account Settings".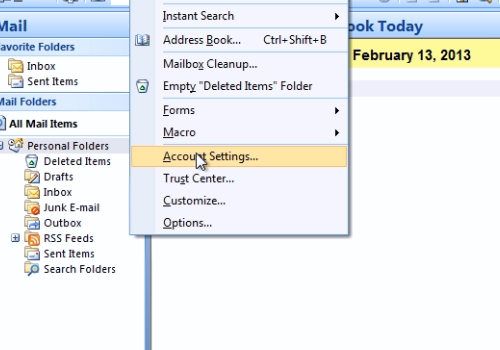 In the following "Account Settings" window, go to "RSS Feeds". Select the rss feed that you want to remove and then press "Remove".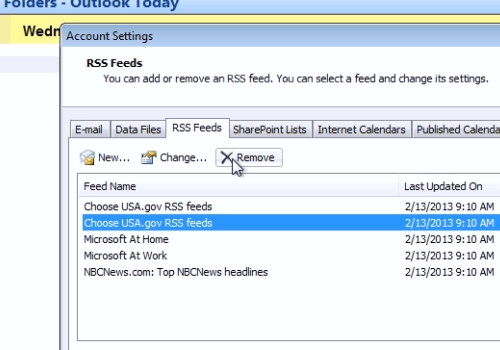 In the appeared window press "Yes" to confirm the removal.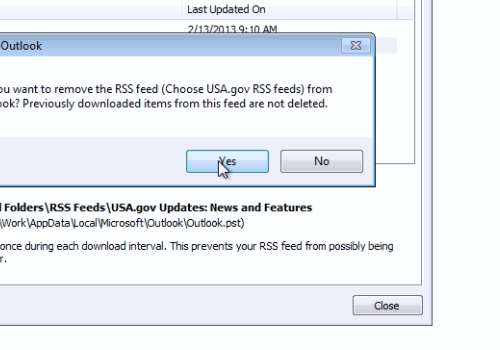 Close the window.