In this tutorial you are going to learn how to remove a computer virus using the free virus software from AVG. This tutorial assumes that you already have AVG installed on your PC. 
Step # 1 – Navigating to the Infected Folder
In this tutorial we suspect that we have just downloaded a file that contains a virus. Rather than running an entire system scan we are just going to search in the folder we think the virus is in. Click the start orb and then click "Computer". By default all downloaded files come into the "Downloads" folder.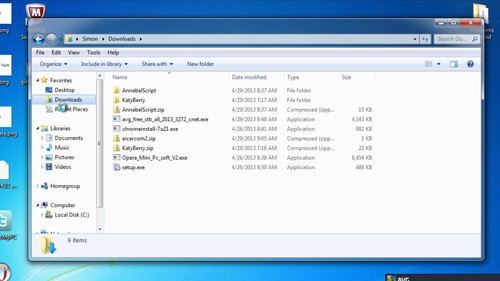 Step # 2 – Scanning for an Infection
Right click on this and you will see an option called "Scan with AVG", click this option and a scan of the folder will start – depending on how many files are contained within it, this can take some time. After a while you will be informed that the "Shell extension scan finished" – as you can see here it did detect a threat. Click the "Address issue" button to deal with this infection.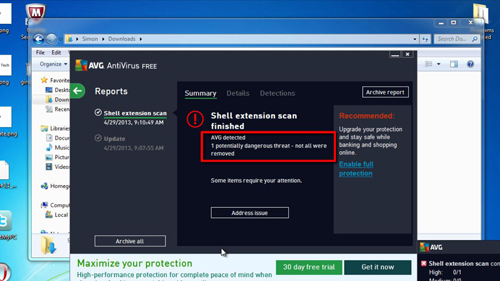 Step # 3 – Deleting the Infected File
You can now see that a virus has been identified, to remove this click the "Remove all" button in the bottom right. The program will process for a second and then you will be told that the computer has been secured. When we go back to the downloads folder, we can now see that the infected file has been deleted.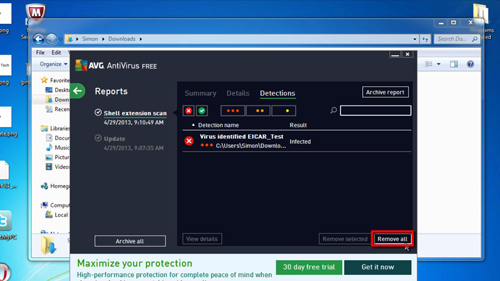 Step # 4 – Running a Full System Scan
To be sure there are no more infections it can now be a good idea to run a full system scan, go back to AVG and click the green arrow in the top left and then click "Scan now". A system scan will launch to check your whole PC, this can take a while and that is how to remove a computer virus.