All of your artwork is saved in a particular file format. The structure of the file depends on which file format you are saving the artwork in.
Follow this step by step guide to learn how to save in Illustrator in different formats.

Step 1
– Click on save as option
First of all, go to the File menu and click on the Save As option. By default, Adobe Illustrator saves the file in the AI format. The extension .AI represents Adobe Illustrator format.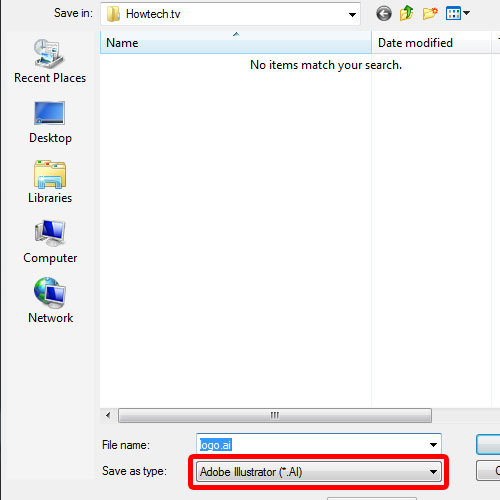 Step 2
– Customize how the file is saved
You can completely customize how the file is saved. For example, you can determine which particular version of Illustrator the file should be compatible with.
With the "create PDF compatible file", Illustrator saves a PDF representation within the document.
By embedding ICC profiles, you can basically create a more color managed file.
The "use compression" option basically compresses the data in the file. Although a helpful feature in certain cases, this can increase the time required to save the document.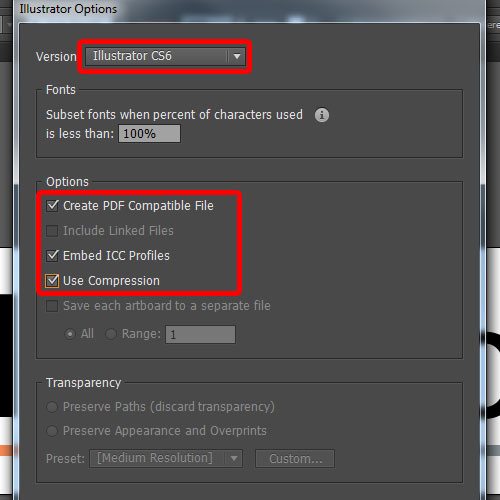 Step 3
– Save art boards in separate file
You can even save each art board in a separate file. For the purpose of this tutorial, we have divided the artwork into two art boards. Now when you save the document, this option would be enabled. This option is not enabled by default.
When you save the document now, you would notice that more than one file has been saved. This is because each art board has been saved in a separate file.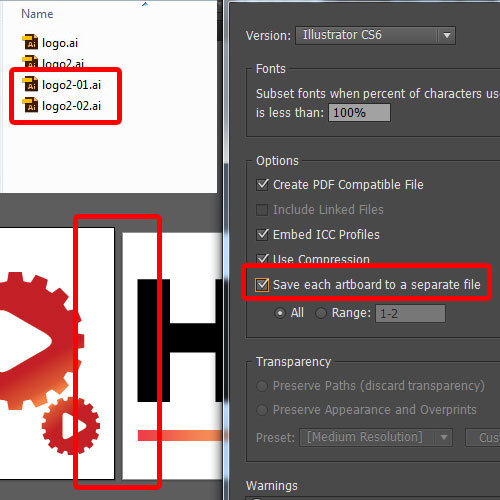 Step 4
– Save in other formats
Next, you can save the file in other formats except the ai format. All you have to do is, open the "Save As type" drop down menu and choose whether you want to save the file as a PDF document, EPS or as an SVG document even.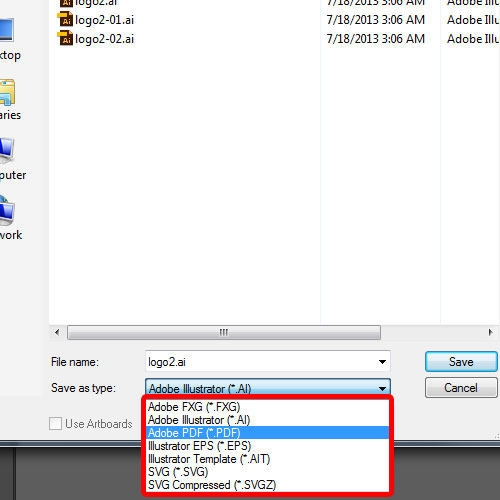 Step 5
– Save the file as an image
Furthermore, you can save the file as a JPEG image as well. In order to do that, go to the File menu and click on the Save for web option.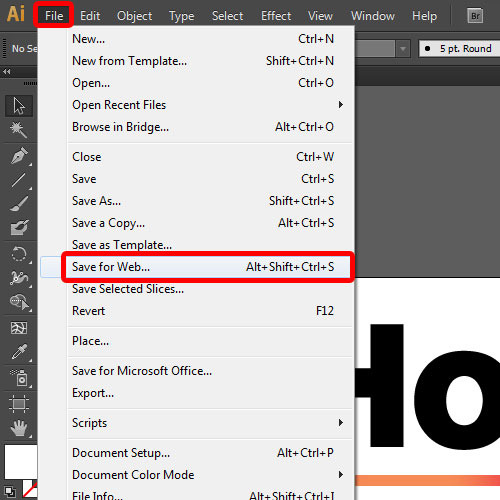 Step 6
– Transparency feature enabled
In the pane towards the right side of the screen, you can determine the quality of the image and the format.
If you want to save the file with a transparent background, you can switch to the PNG format and make sure that the transparency option is ticked.
And that's basically it for how to save in illustrator.