Gmail is one of the most used email service around the world. It has many features such as controlled spam, unlimited storage space, chat, labs etc. The lab we have discussed in this tutorial is the Apps Search. You can enable this lab and it will enhance the search options including the search of Google Docs and Sites. The Search Mail option then shows Search Mail and Docs option.
Follow this step by step tutorial to learn How to Use Apps Search in Gmail.

Step # 1: Sign into Gmail
Begin by signing into your Gmail account. Go to the URL www.gmail.com and enter your username and password and click on Sign In. You will be led to your Gmail Inbox page.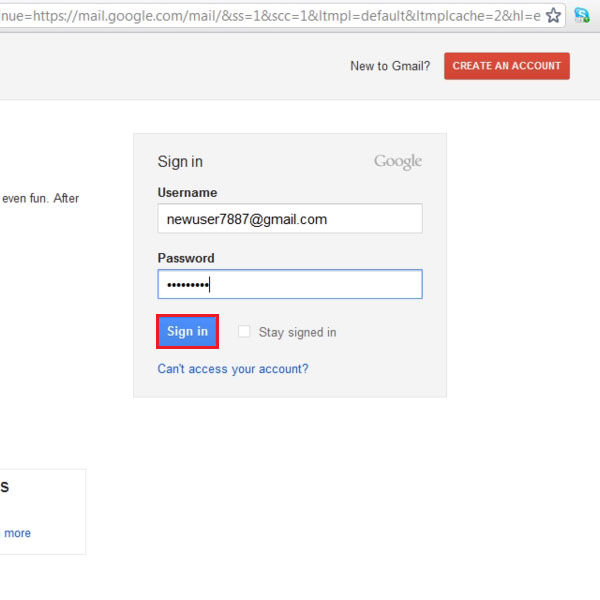 Step # 2: Go to Labs
In the main Inbox page, click on the gear shaped icon on the top right of the window which denotes Settings. In the menu that opens, move your cursor down and click on the option of 'Labs'.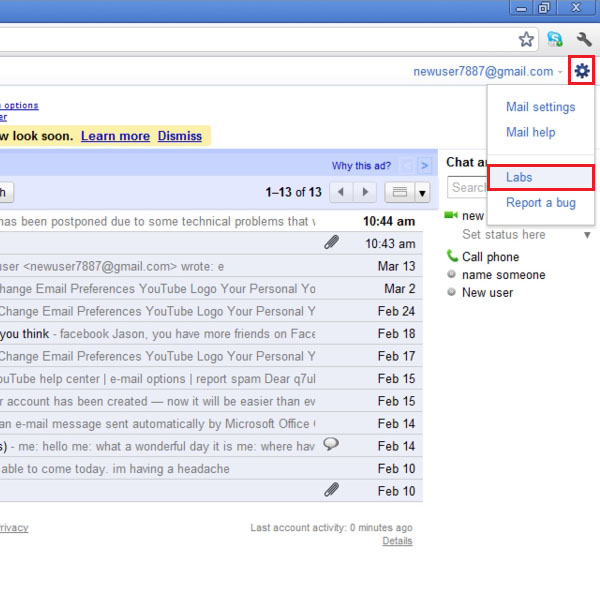 Step # 3: Enable Apps Search
In the Settings window, Labs can be seen among the links on the top. Click on Labs to open the Labs page. To search for a Lab, you can type the search keywords in the 'Search for a lab' field. As we are searching for the Lab, 'Apps search', it is typed in the search field as shown in the picture. In the search results, the Apps search Lab will be listed. Click on Enable to turn the availability of the Lab on.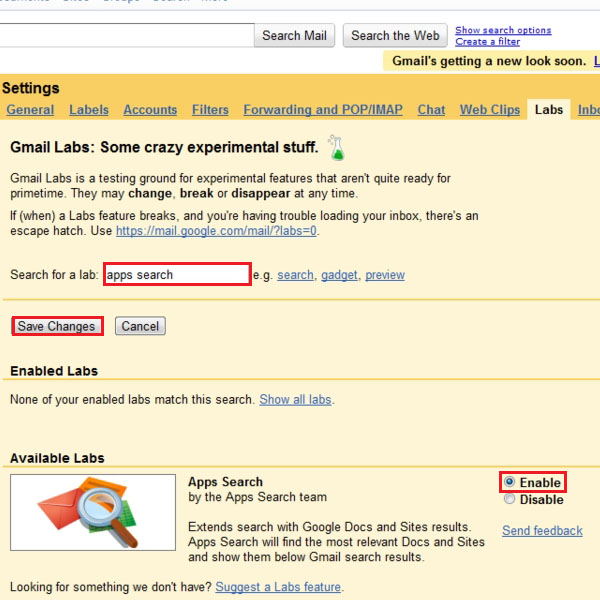 Step # 4: Search for 'meeting'
Back at the main Gmail inbox page, you can now see that the next to the search field at the top of the page, 'Search Mail and Docs' has replaced the generic 'Search Mail'. Search for 'meeting' and click on 'Search Mail and Docs'. The results will be listed, which will include the emails containing the keyword and following the emails will be listed the Docs related to the search. Apps Search enables the search of emails and Docs and Sites simultaneously as shown in the picture.
Step # 5: View the Doc named 'meeting'
To view the Doc that had appeared in the search you can click on it and in a new window, the document will open. You can review the document in Google Docs and make some changes to it in Google Docs.