In this tutorial you will learn how to set up and use the Dictionary.com app for iPhone. This app features a dictionary and thesaurus with over 2 million definitions, synonyms, and antonyms. Another great feature of this app is that you don't have to be connected to an Internet source to use it. It also offers audio pronunciations of the words you look up.
Step #1 – Tap App Store Icon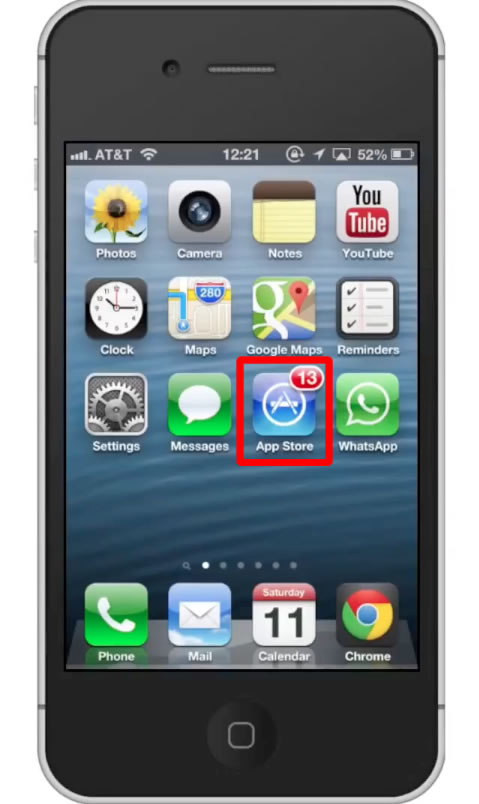 Step #2 – Tap the "Search" Tab
By default, you will be sent to the featured tab. Tap the search tab to start searching.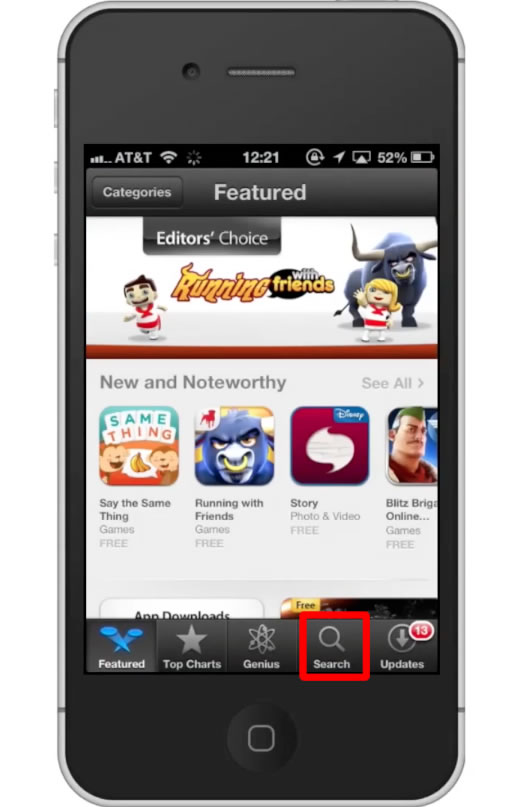 Step #3 – Type "dictionary"
Assisted search results will help you find what you're looking for. Hit search!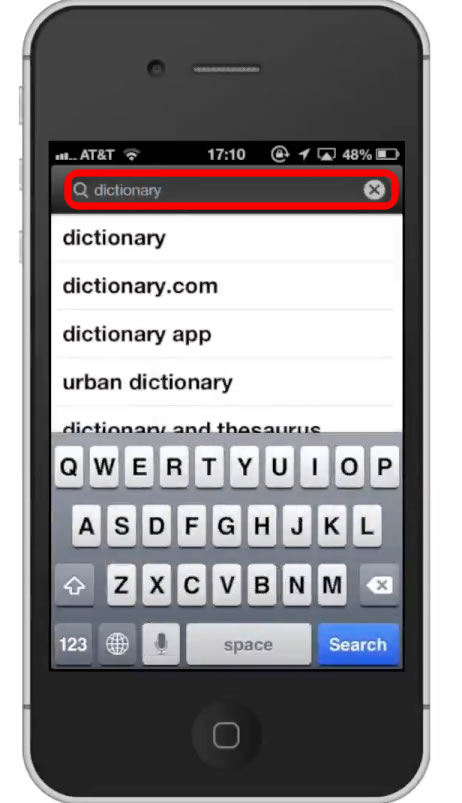 Step #4 – Tap Install
The Dictionary.com App will be the first option shown. Hit install and the app will automatically begin downloading.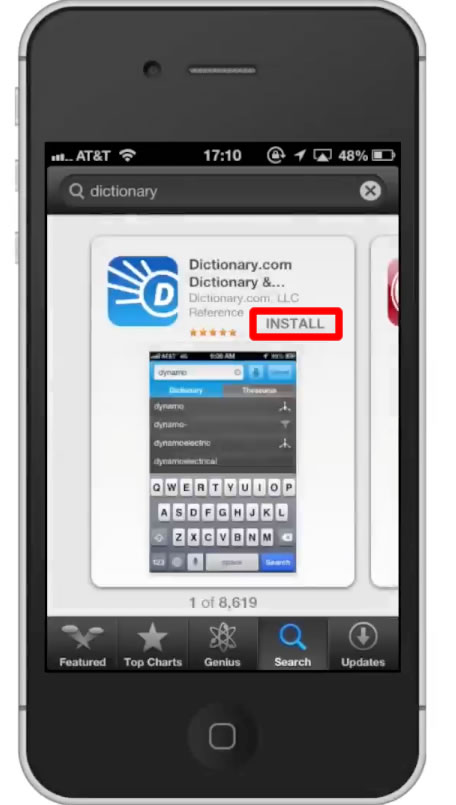 Step #5 – Open the app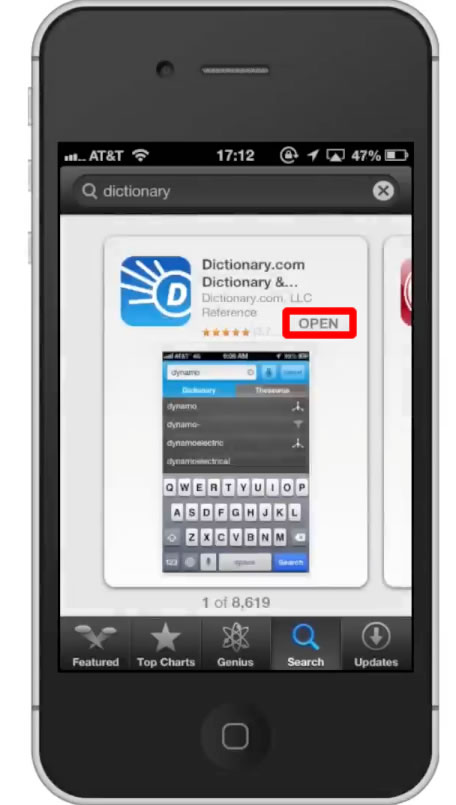 Step #6 – Search Dictionary
Look up a word or a phrase by typing in the text field located at the top of the screen. Lets look up the definition of the work, "meticulous". Assisted search results will show up and help you find what you're looking for.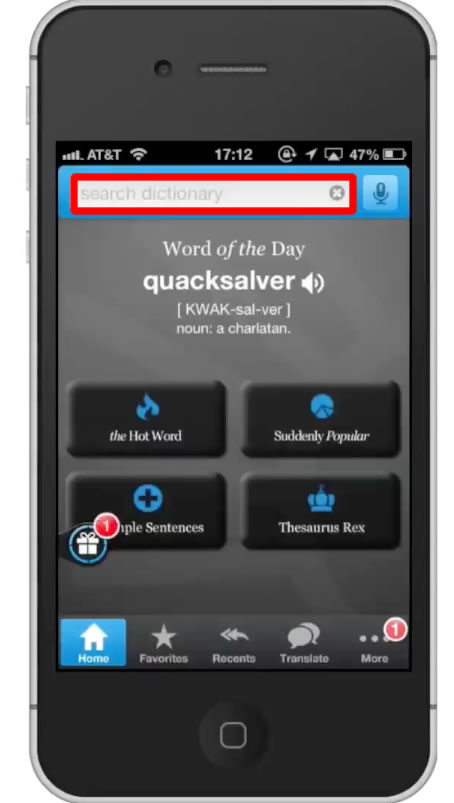 Step #7 – Read Results
It tells you that the word is an adjective and gives you 2 definitions. To hear how to pronounce the word, tap the speaker icon located towards the upper right of the screen. If you don't hear any sound, make sure your mute switch is in the upward position and that your volume is turned up.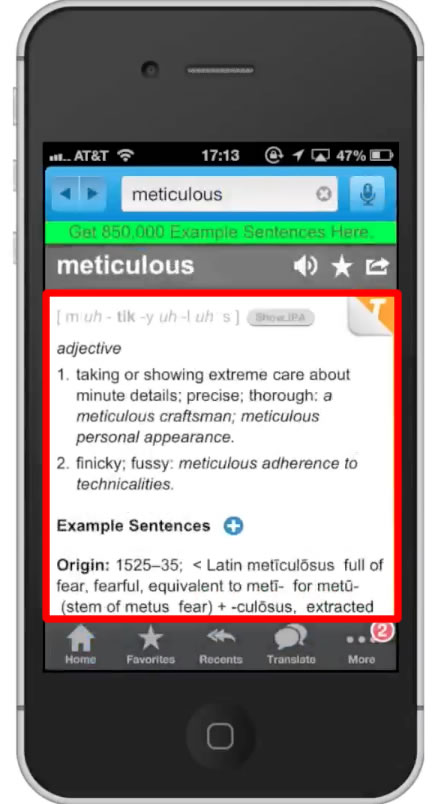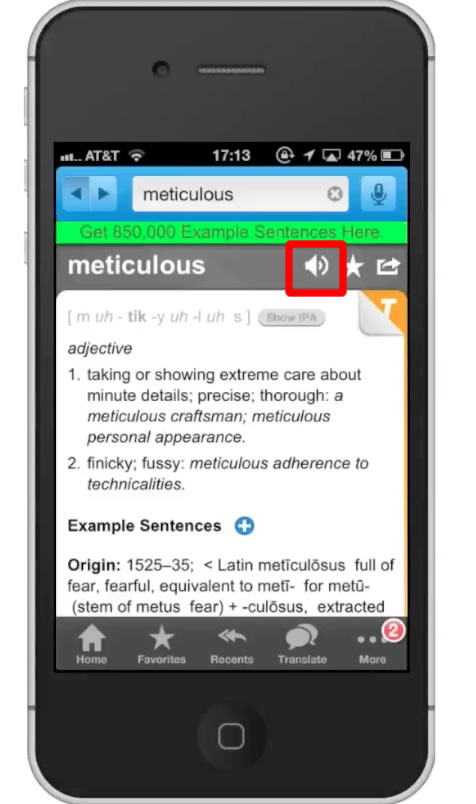 Step #8 – Favorite
You can favorite a word by simply tapping the star icon. To access the word, tap the "Favorites" tab on the bottom navigation bar.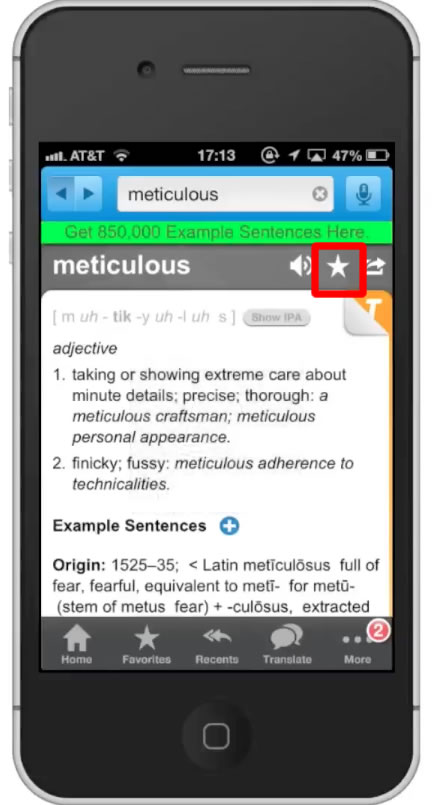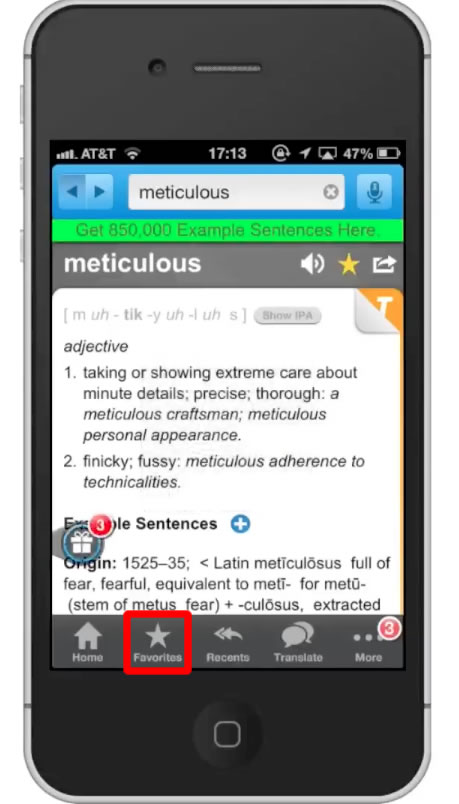 Step #9 – Share with friends
To share this word with friends tap the arrow icon in the upper right corner. This will give you the option to share it via email, twitter, and Facebook.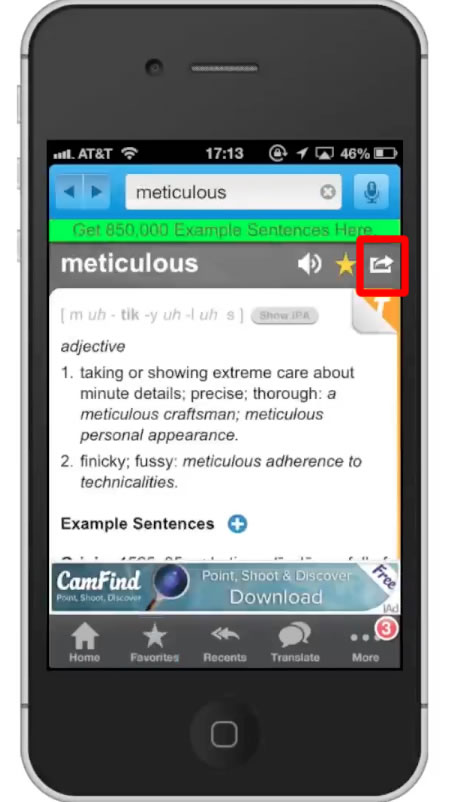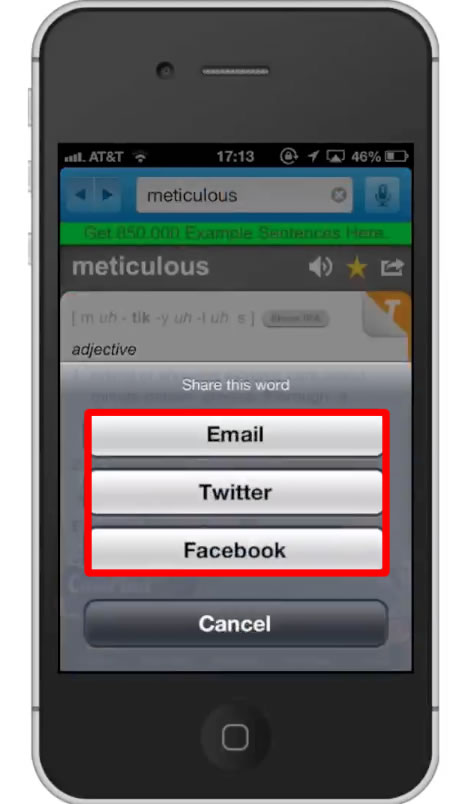 Leave your comments below or contact us by email. This was a Howtech.tv tutorial. Thanks for watching!