In this video tutorial we will show you
how to set outlook as the default mail client in Windows 7.
Go to the Windows "Start" menu and in the search bar, type "Default Programs". Click on the appeared "Default Programs" option.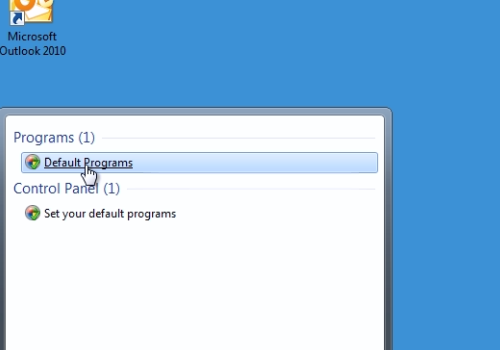 In the following window, choose "Set your default programs". In the next window, select Microsoft Outlook from the list of the programs. Press "Set this program as default" and then press "Ok".