In the first part of this tutorial, we will show you how to get a static ip address. it is very important to have an static ip address in order to set up a FTP Server. Here we are using a well know web site which is named as www.no-ip.com. This web site will allow you to create a static ip address and you can download the host file from there.
Follow this step by step guide to learn How to Get a Static IP Address in order to set up a FTP Server.

Step # 1 – Going to the No-Ip website
In the first step of this tutorial, open up the web browser and go to the URL www.no-ip.com. Once the home page has opened, enter your Login Id and password to login to your account. If you do not have a user account, first you have to create it. After creating an account, a confirmation code will be sent to your email address.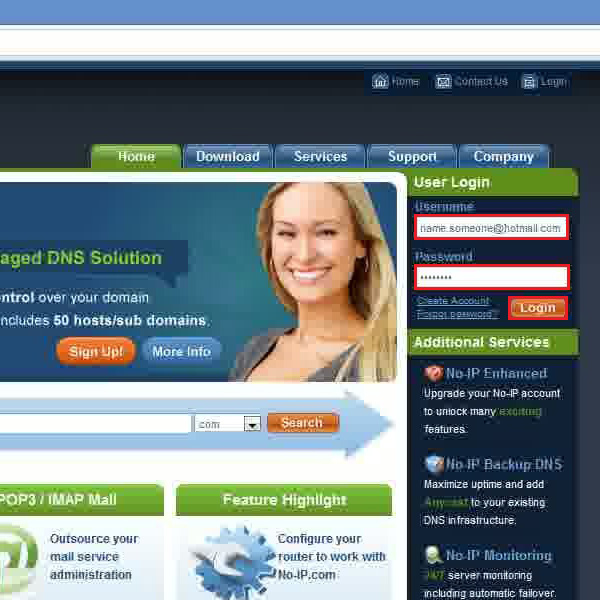 Step # 2 – Adding a Host
Once the home page of No-ip has opened, click on the "Add a Host" option which is located at the right side of the main page. This option will allow you to choose further option in order to create and download the host file.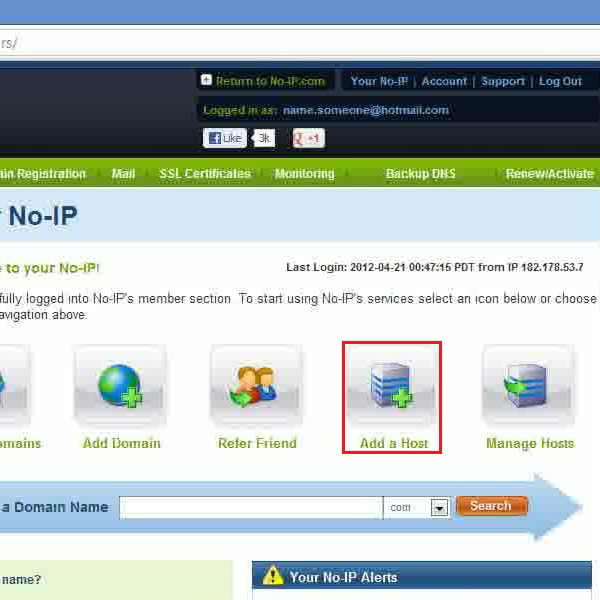 Step # 3 – Entering the Host Information
Once you have clicked on the "Add a Host" option, you will be redirected to a new page. In this page, enter you desired "Host Name", its "Server Name" and click on the "Create Host" button.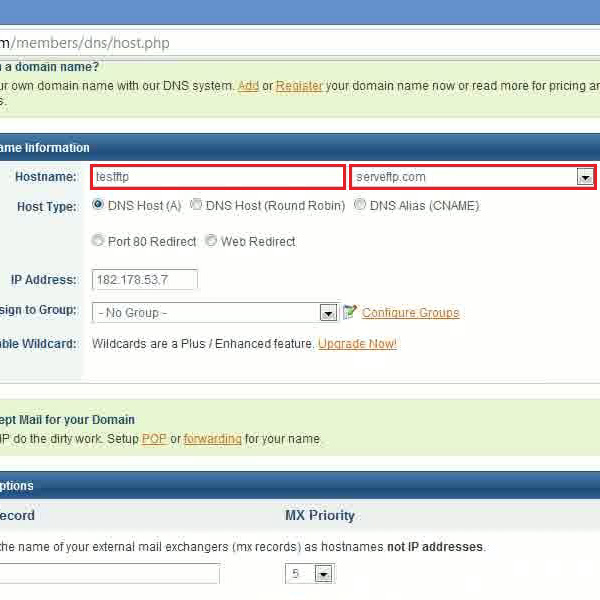 Step # 4 – Downloading the Host File
Once you have created your host and its required information has been filled up, click on the "Download Client" link. It will be located at the left corner of the screen. Now choose the operating system and click on the "Download" link to start downloading the latest version.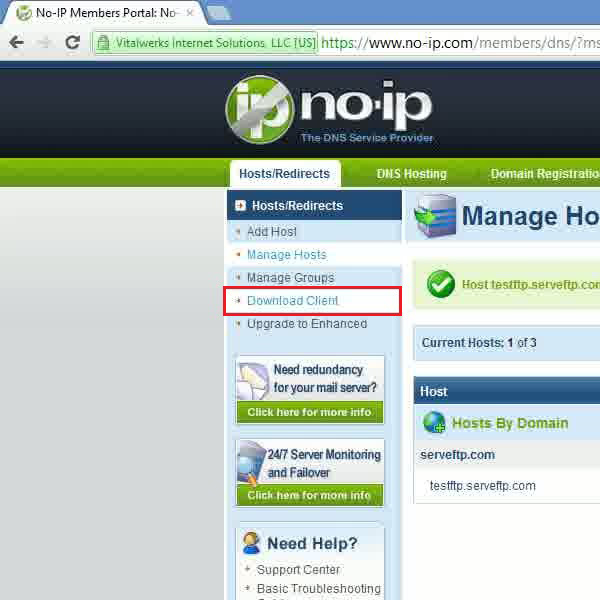 Step # 5 – Loading the DUC Application
Once you have downloaded the file, it will ask you to install the application. Proceed with the installation process as directed by the instructions available on the setup wizard. After installing the file, open up the Start Screen and search the application. Once it has appeared on the search result, click on it to open the program.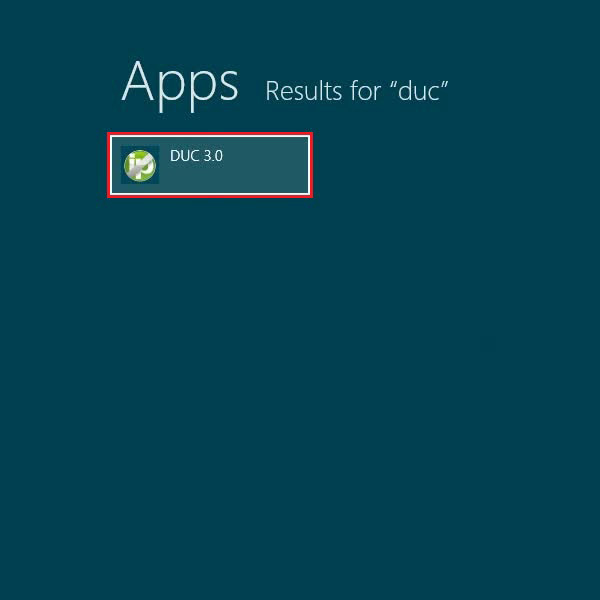 Step # 6 – Entering Your Email Address
In the last step, Enter your email address and password, choose the "Host Name" and you're done.