In this tutorial you are going to learn how to add another Corel Draw font. Adding a new font to Corel Draw is the same as adding it to any other program as all fonts are shared in Windows 7.
Step # 1 – Downloading a New Font
First you are going to need to download the font that you want to add. A great free resource for fonts can be found at "www.1001freefonts.com", here you are sure to find a font to suit your needs. For this example we are just going to download something from the homepage by clicking on the "Windows Download" button.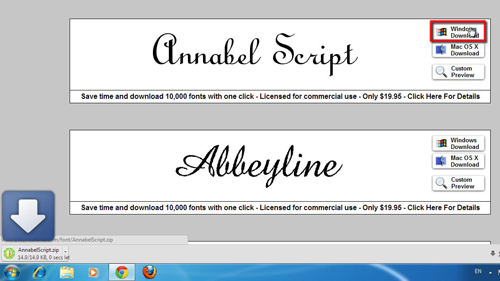 Step # 2 – Adding the Font
When the file has downloaded, click the arrow next to it and in the menu that appears click "Show in folder". Right click on the downloaded file and click "Extract All", in the window click "Extract". Open the folder that was just created and you will find a font within it. Right click on the font and in the menu that appears click copy. Now, click the start orb and click "Computer", click on the "C" drive, then "Windows" then "Fonts". The fonts area will load and you need to right click into the box holding all the fonts and click paste.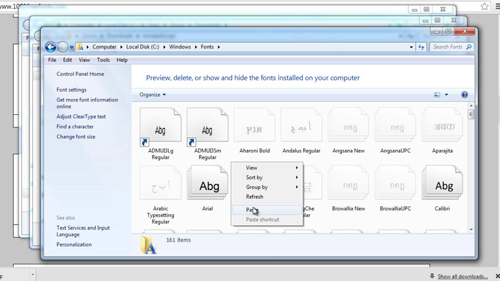 Step # 3 – Testing the Font
You will be informed that the font is being installed and you will now need to make sure that it is working in Corel Draw. Open the program and create a text box. In the menu at the top you will see a text drop down box, click in this and find the new font. As you can see here the font has been successfully added – we will select it and use it to enter some text and that is the simple process for adding a Corel font.