Setting up an Ebay Partner Network Account is now easier than ever.

In order to qualify for an Ebay Partner Network Account, you should already own a domain site and have a solid plan for what you are going to do with this site or blog. Ebay's affiliate application will be asking you about this, so be prepared to answer.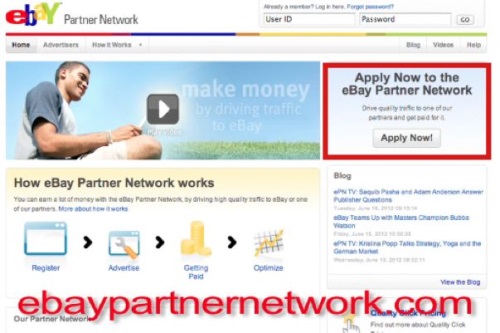 Once you have logged into the Ebay Partner Network Page, click on the "Programs tab" in the menu at the top.
This will show you a list of programs supported on Ebay Partner Network, including descriptions, payment structures, and application status. It is important to note that during registration, Ebay submits your application to all of the countries listed in the Ebay Partner Network.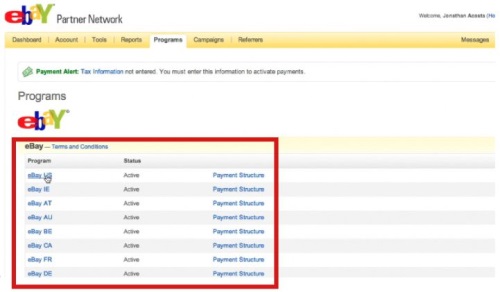 Because certain countries have special rules, you may not have been eligible to participate in all of their programs. Next, You will need to generate Ebay links to put on your website for your users to click on. These links can be found by clicking on the "Tools" tab.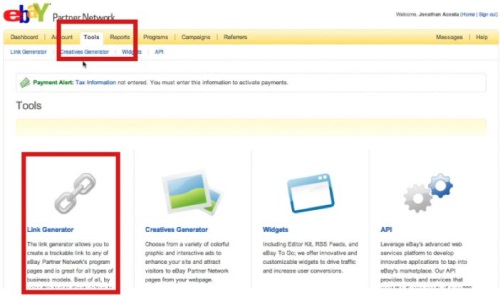 Here, you will find an extensive range of links, banners, and widgets which can be implemented onto your blog or website.
Simply select a tool and follow the step by step instructions on the page. Once all of your options have been updated, you will be given code to cut and paste to your site.