Today the ecommerce platform has become one of the most popular online trends in the world. People generally prefer to buy or sell their products online. This new platform provides you with various benefits and facilities. Its main advantage is the ease of transaction from anywhere around the world. People can easily search and buy their desired items online without any difficulty. In this tutorial we will guide you on how to stay ahead of your eBay competition. Buying and selling on eBay is very simple and convenient. You can also find lucrative eBay auctions through which products are available at discounted prices.
Follow this step by step tutorial and learn how to stay ahead of your eBay competition and sell your products successfully online.

Step # 1 – Register Yourself On eBay
If you are new to eBay, first of all you have to register yourself and create an account. We recommend entering correct and authentic details which are verifiable.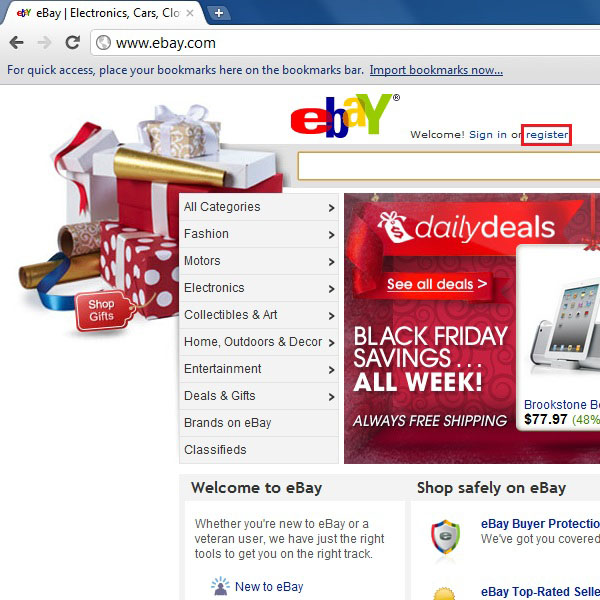 Step # 2 – Login on eBay
Let's start by logging into your eBay account with your User ID and Password.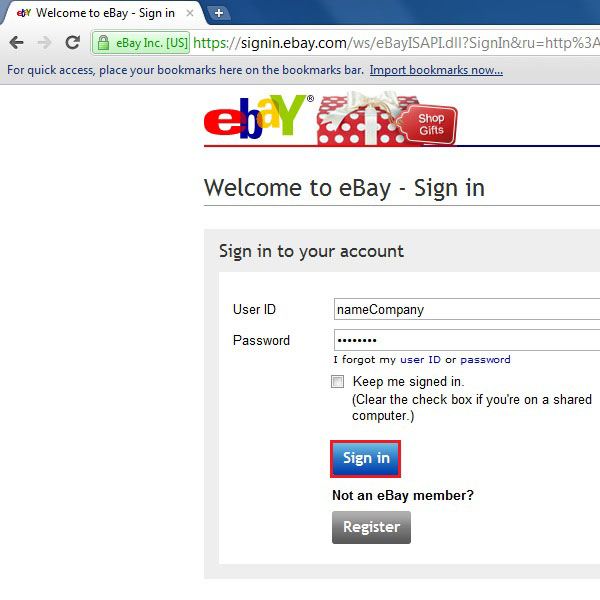 Step # 3 – Go To the Sellers Section
Once you are on the home page of your account, click on the "Sell" option available on the top corner of the window. Now select the "List your item" button in the middle of the screen.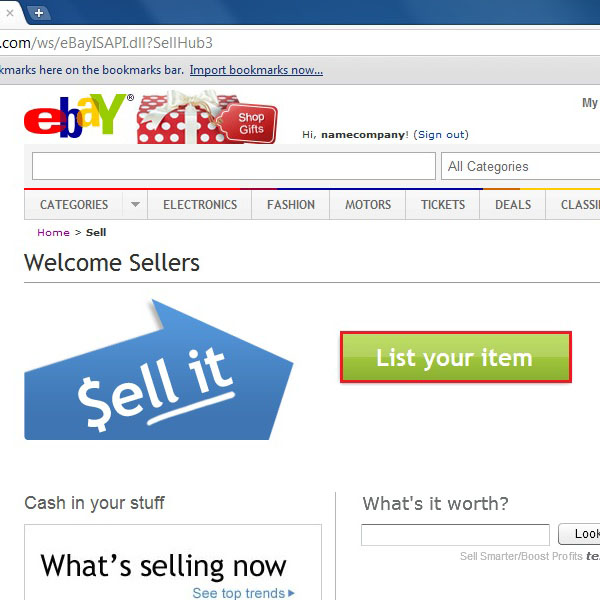 Step # 4 – Select the Main Category
On the next screen, select a category for your product. For this tutorial we would be choosing a category by searching "Furniture" in the search box and then clicking on the "Search" button next to it. Listing your product in a category allows people to easily search and find your product on the platform.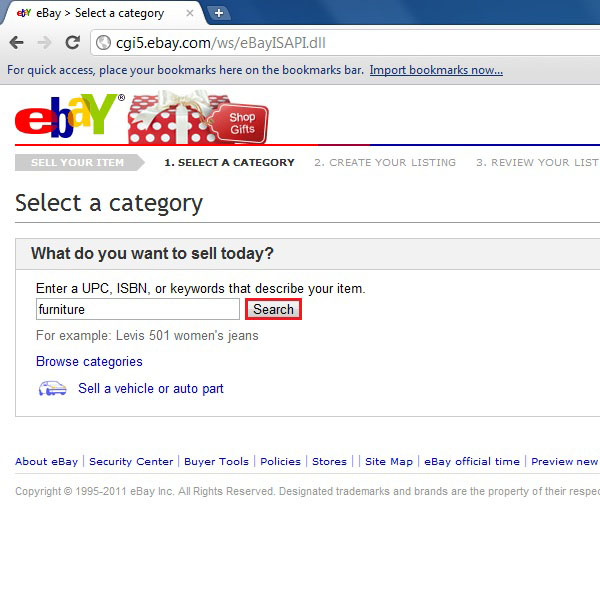 Step # 5 – Select a Sub Category
Once you have selected a general category, it will display a list of further sub categories. Here we choose "Inside the home > Furniture > Chairs" option from the list. This option will help you a lot since an appropriate category will draw more buyers towards your online platform. After selecting it, click on the "Continue" button.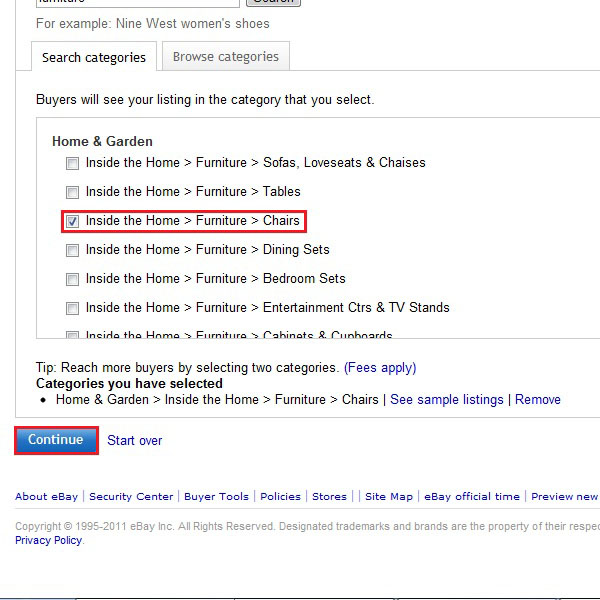 Step # 6 – Choose the Listing Form
In this step, eBay will display two options for listing your products. You can either choose a simple form to create your seller's page or you can select a detailed listing of your items to be shown on eBay. For this tutorial, we would be selecting a detailed version.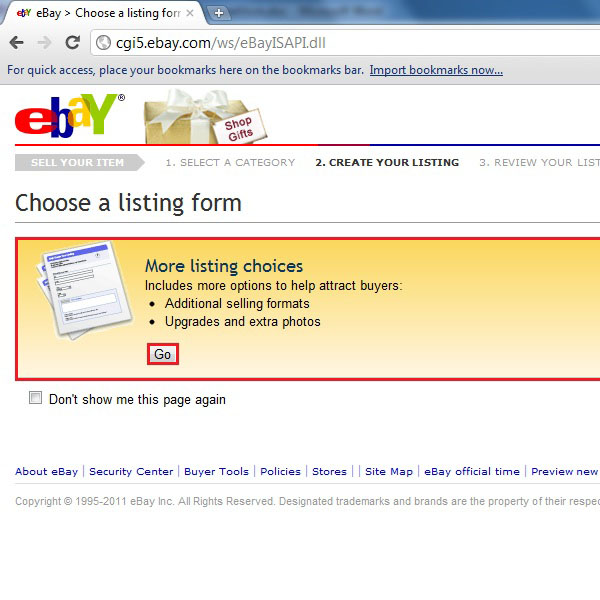 Step # 7 – Enter Basic Details
In the next window, you will see a form where you can input the details of your product. On the top of it, you will see its category which can be changed from here if you like. You will also see an option below named "Add or Remove options" with the help of which you can add details for your listing like color, type, style etc.
Enter a unique title for your product followed by a subtitle, its condition and UPC. These details will help buyers to search your product on the platform.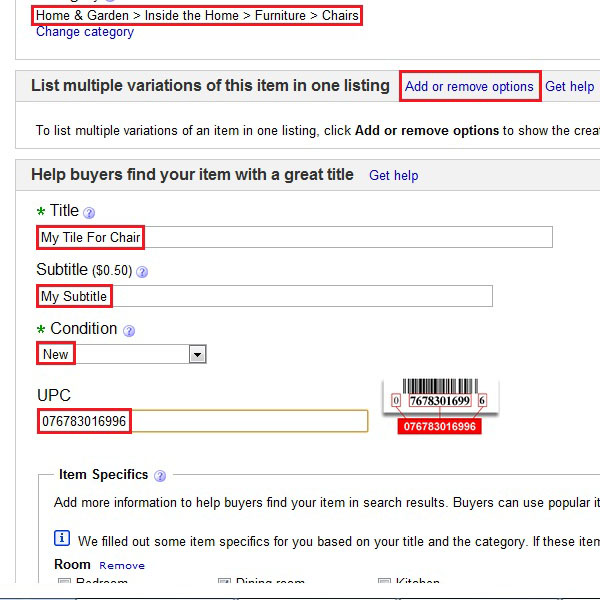 Step # 8 – Enter Advance Details
In this step, you would be required to provide further details about your product. Here we select the product's type as "Dinning Chair", its style as "Casual" and main color as "Light Brown". After that, select the brand name. You can additionally add the model name or number. If you like to add some custom details then you can click on the "Add your own item specific" option.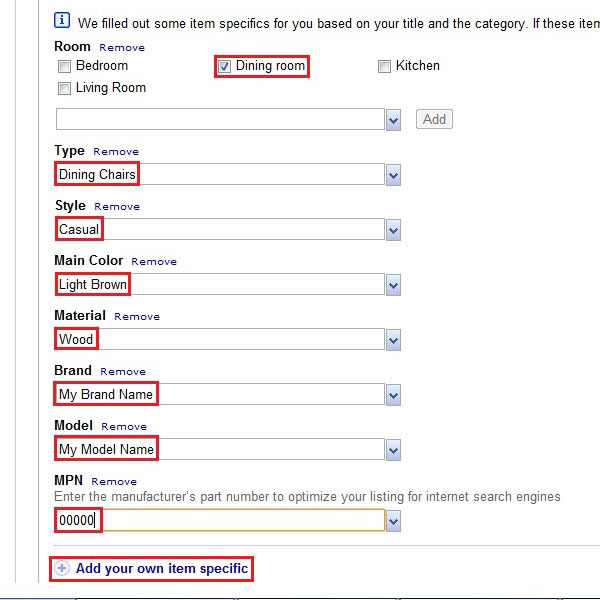 Step # 9 – Select Picture and Description
In the next step, you will find an option to upload a picture of your product. Click on the "Add Picture" button and follow the instructions to browse and upload the image of your product. Below the image option, there is a text box provided in which you can add a detailed description of your product to attract buyers.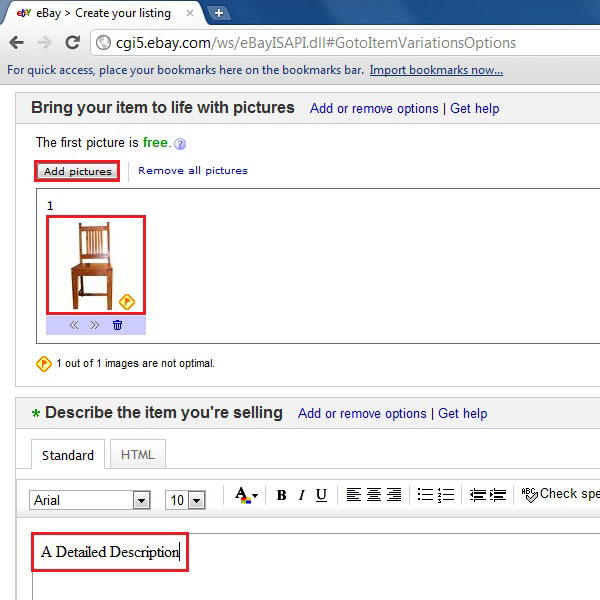 Step # 10 – Choose a Theme
You can apply a colorful theme to your page or add a visitor's counter to be displayed on your portal. These few options usually create a positive effect on your page.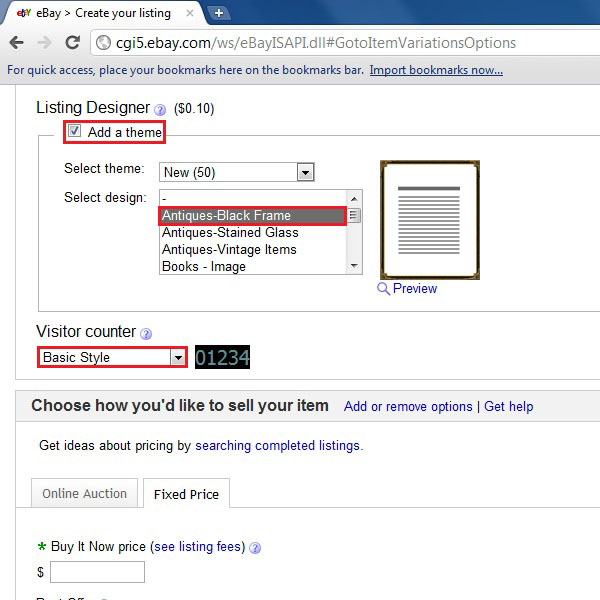 Step # 11 – Choose Best Offer Option
There are a few more options through which you can attract more buyers. Using the "Buy it now" option will let buyers purchase your product without following the auction. It will cost you a bit higher but provides an ease of purchasing online. Secondly use the "Best Offer" method to provide more the recommendations facility to your customers.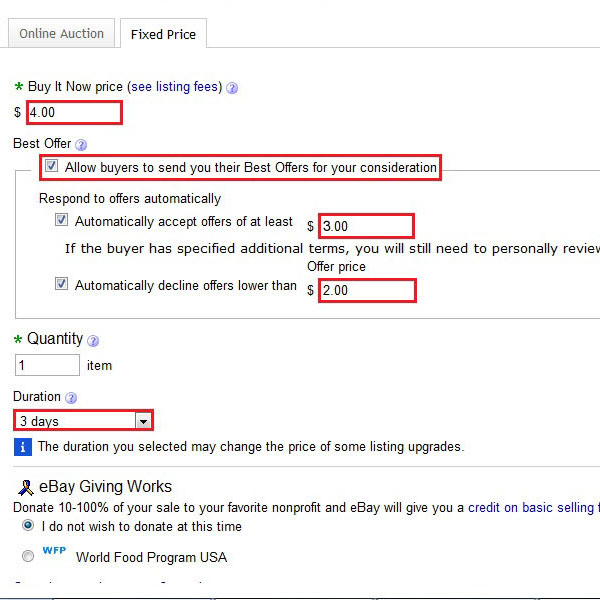 Step # 12 – Select Payment and Shipping Method
Selection of payment and shipping methods requires a lot of consideration while selling a product online. It is recommended choosing such options which are more convenient and easy to use. This will make the purchasing process much easier. Also mention the time it would take for the products to get delivered. Remember these small details will make your seller's page look more consistent and reliable.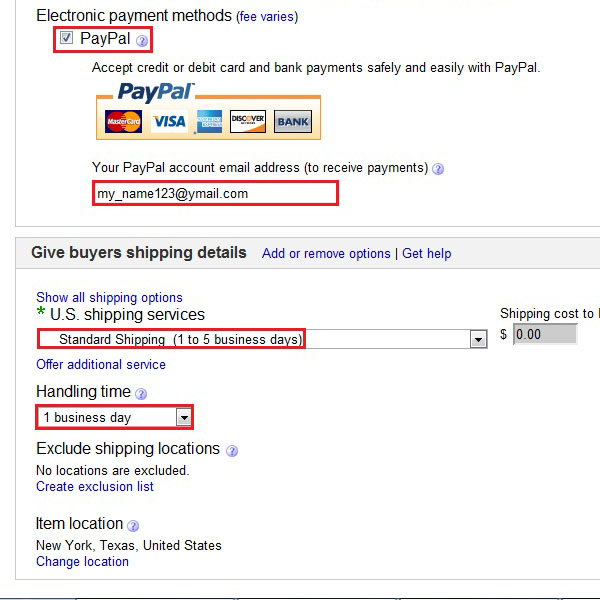 Step # 13 – Move on to the Preview Page
After completing the form, click on the "Continue" button in order to move on to the next step.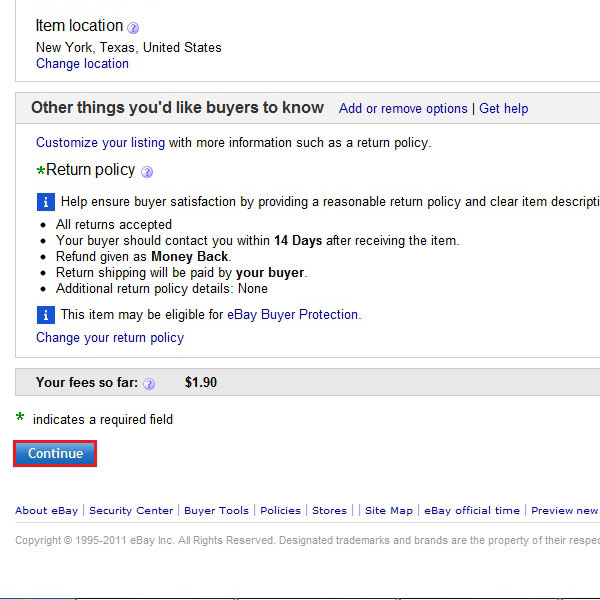 Step # 14 – Use Gallery Plus and Other Options
It is recommended to use the "Gallery Plus" option which displays a large picture of your product in the search results. There are many more options to add more specific details to your product. All these small options will aid you in the long run.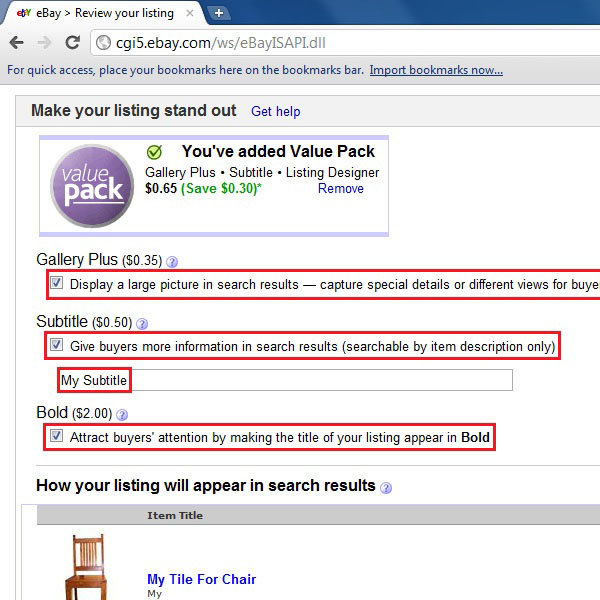 Step # 15 – Preview Carefully and Continue
After previewing your listing, click on the "Continue" button to save these options and continue on to the next step.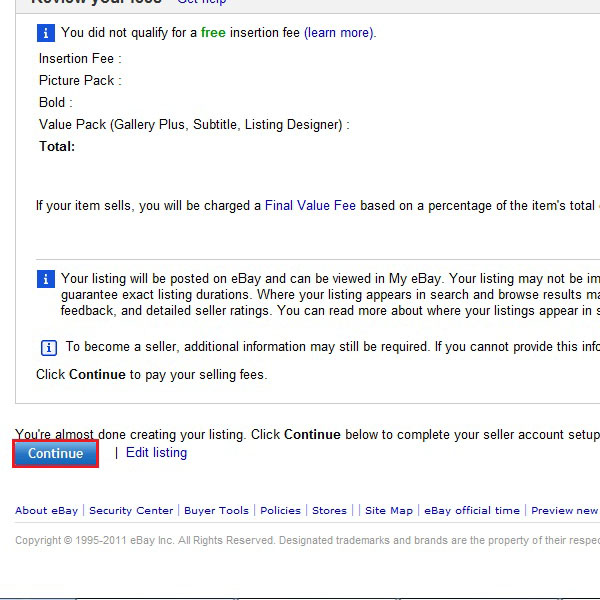 Step # 16 – Use Authentic Payment Procedures
In the final step, select your full name and the bank's correct registered name. Use the proper bank routing number followed by your account number. You should be extra careful while entering these numbers.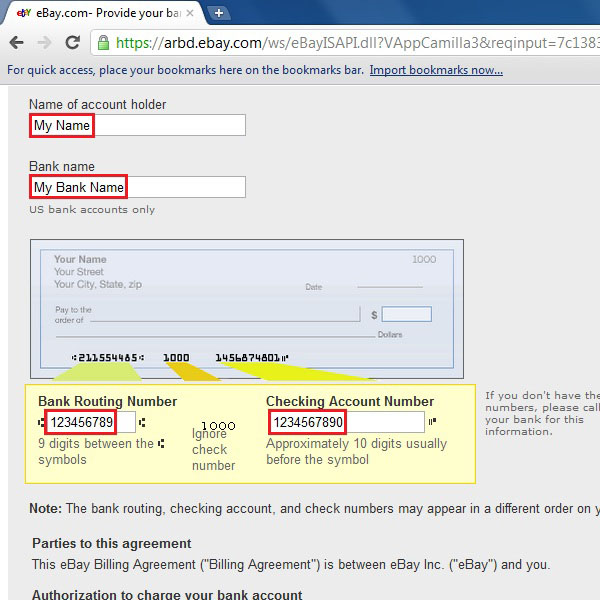 Step # 17 – Finalize Your Seller's Page
Click on the "Agree and Continue" button to save these settings and create your seller's page.