It can be irritating to always have to move files to the specific SkyDrive folders. This tutorial will show you how to install a neat extension that will allow you to
sync folder with SkyDrive.
Step # 1 – Installing the Extension
First you are going to need to download the extension so visit "ssx.codeplex.com" and click on the "Download" tab at the top of the webpage. You will need to download the appropriate extension for your machine, based on whether you are operating a 32 bit or 64 bit machine. Once the zip file has downloaded, navigate to where it located on your computer. Open it and double click on the "Setup" file. Click "Accept". Click "Yes" to allow Windows to install the program. Click "Next" three times and finally click "Close" once the installation has completed.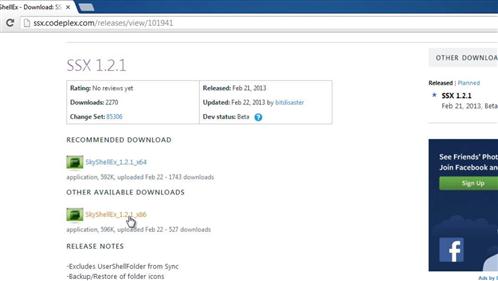 Step # 2 – Using the Extension
Now, navigate to the folder that you want to share. Here we have a folder in "Documents" called "Important Work", right click on this and you will see an option called "Sync to SkyDrive" which was not there before – click this option. The folder will disappear but don't worry, go to the SkyDrive area and you will see the folder is now there with all the files within it. When you navigate back to where the folder originally was (in this example "Documents") you will see a shortcut to it, clicking this will give you access to the files just as you normally would access them in Explorer and that is how and that is how to
sync folder in SkyDrive.