In this tutorial you will learn how to translate online with voice.
Let's say you're learning a foreign language and you'd like to know how the phrase translated from English to Spanish would sound. We'll show you one of the free online translation services that offers such option.
Step 1.
Go to http://imtranslator.net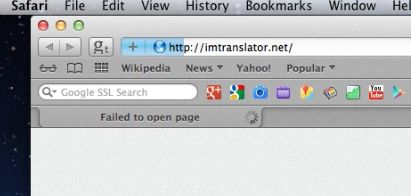 Step 2.
In the upper part of the website, click "Translate & Speak" link. It will redirect you to our target page.
Step 3.
Now in the "Translate and Speak" menu check mark the "Translate" box.
Step 4.
Let's choose the target translation language from the offer options. We choose Spanish. You can also choose the speed of translator's voice. We'll choose "Slow" so we can repeat after the voice.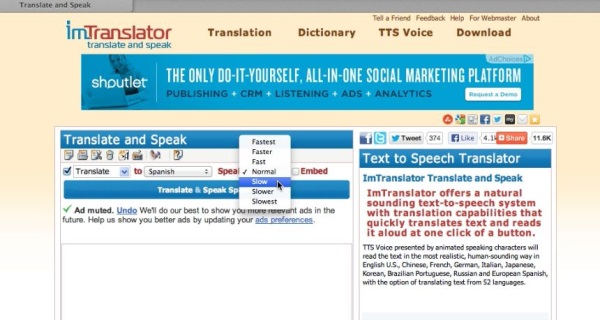 Step 5.
Now we enter the text you want to translate in the text box below and we click "Translate and Speak Spanish". Enjoy your text translated and pronounced by virtual translator!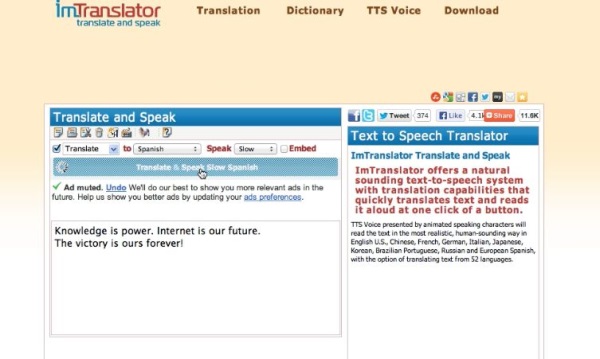 Step 6.
You can re-play the message by clicking the "Play" indicator as many times as you need.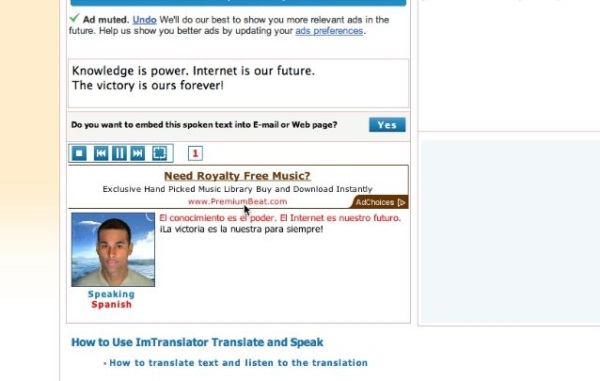 Result:
Congratulations! You have just learned how to use online text-to-speech translator.