In this tutorial you are going to learn how to use eBay turbo lister.
Step # 1 – Installing Turbo Lister
First you are going to need to download Turbo Lister, visit the site "http://download.ebay.com/turbo_lister2/setupUS.exe" and a file will begin to download to your machine. When the download has finished open the file and click "Yes" in the dialog box that appears. The installer will run, click "Next", accept the license terms and click "Next" again. Click "Next" two more times then click "Install". The installation will run.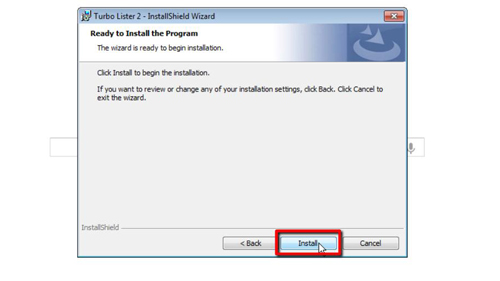 Step # 2 – Starting the Program
When the install has finished check the "Launch the program" box and click "Finish". The program will begin and it will need to set up for a few minutes. The program will launch and here we are going to choose to explore the sample listing option, this will allow me to explain the program to you. You can later create your own real listings using the program. Close the tip window and you'll have the standard Turbo Lister interface.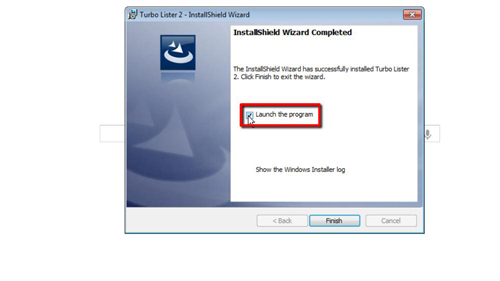 Step # 3 – Creating a New Item
Let's first have a look at creating a new item, click "New" in the menu bar and from the menu that appears we are going to choose "Create New Item" but if you want to list multiple items at once you can select another option. A window will open which will ask for the standard information eBay requires to make a listing – spend some time filling this out. When you are done click "Save" and the listing will appear in your Turbo Lister inventory.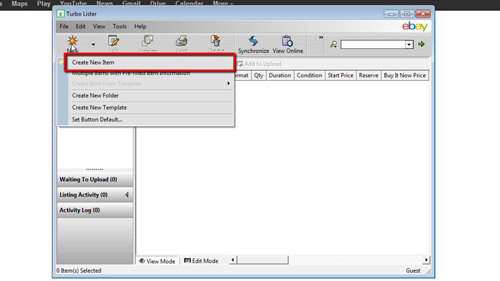 Step # 4 – Uploading to eBay
As this is just a sample we are not going to be uploading this to eBay, but if you wanted to you can use the "Add to Upload" button at the top which will add the listing to any others that you are ready to add to the site. This is just a basic introduction to eBay turbo lister and you can probably already see the value for sellers who need to list multiple items, especially if they are similar.