Microsoft Outlook helps users to manage personal information and to communicate with others. It is an effective software to manage email messages, appointments, contacts, tasks etc. The many options of Outlook can be explored and utilized to their best by following these simple tutorials. The interface in Outlook is quite easy to use with simple placements and straight forward layout. To learn how to use Outlook and its interface, follow this step by step tutorial.

Step # 1 – Search "Outlook"
To begin learning how to use Outlook, go to the Start Menu and type "Outlook" in the search bar. With that done, click on the "Microsoft Outlook" icon from the search results to open up the application.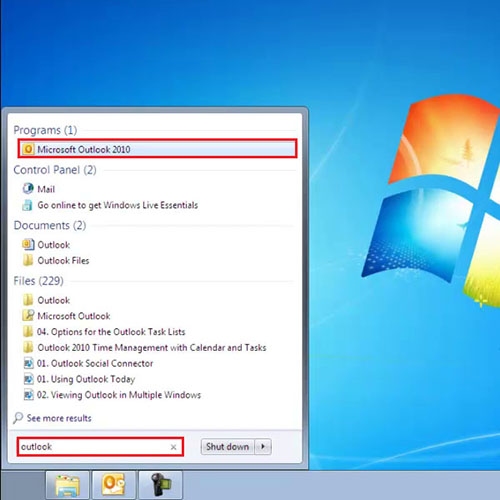 Step # 2 – View different tabs
There is a "Ribbon" at the top of the interface which runs across the Outlook window. The "Ribbon" is further divided into Groups, which contain more options. As you move further there are "Tabs" such as the 'Send/Receive' tab, the 'Folder' tab and the 'View' tab.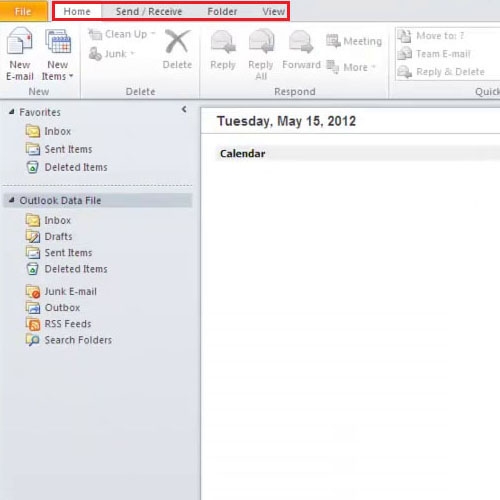 Step # 3 – Click on 'New Items'
Within the groups, you will find buttons for each option. By pressing each button, a drop down menu will appear which will show you more options. Click on the 'New Items' option, a drop down menu is displayed with further options.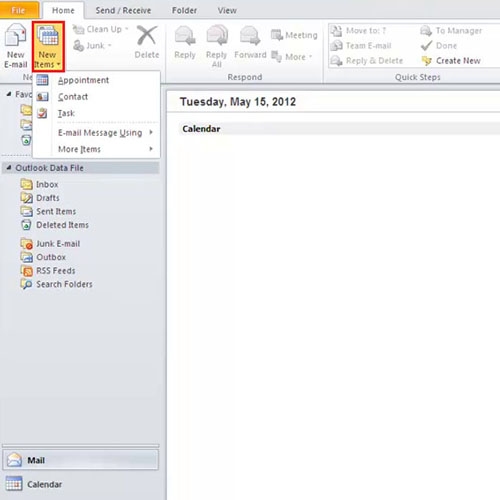 Step # 4 – View the Navigation bar
On the left hand side of the screen is the "Navigation" Bar. The bar shows different options like Mail, Calendar, Contacts and Task icons. Pressing on each one of them will open up the respective option.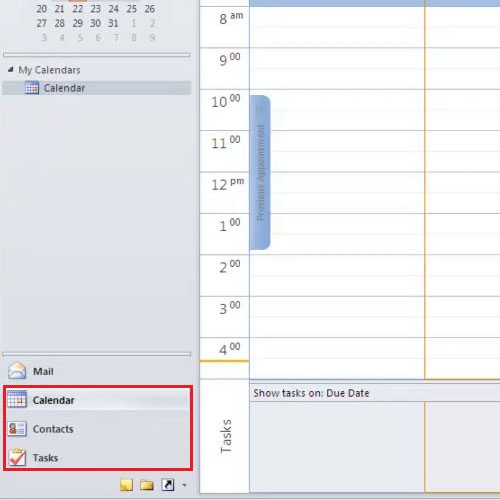 Step # 5 – Open "Folder view"
Just below the "Tasks" option, you can find the "Folder view" option. The "Folder View" displays options that are not visible in the normal view. You can apply different filters here.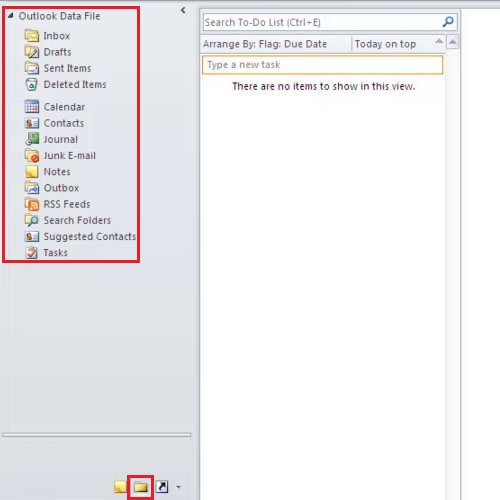 Step # 6 – Click on "File"
In the interface in Outlook, on the top left hand side there is the "File" tab that also known as the "Backstage" view. By clicking on this tab, you will see different options, which will help you out in changing your preferred settings, saving backups and printing emails.