Adobe Premiere is a time-line based video editing software which helps its user in the video editing process. The color effect is used to de-saturate the whole clip, showing only one color in the clip in order to produce a monochromatic video frame.
In this tutorial, we will guide you on how to use the leave color effect in Adobe Premiere Pro CS6. With the exception of one color, all the colors in the clip are de-saturated. This will help you highlight the remaining color and give it an exquisite look.

Step 1 – De-saturating a sequence
First of all, you will need a clip which has sharp colors. In the case of this tutorial, we will de-saturate the whole sequence except for the color of the rose. In order to do so, you will need to go to the effects panel and type in "Leave".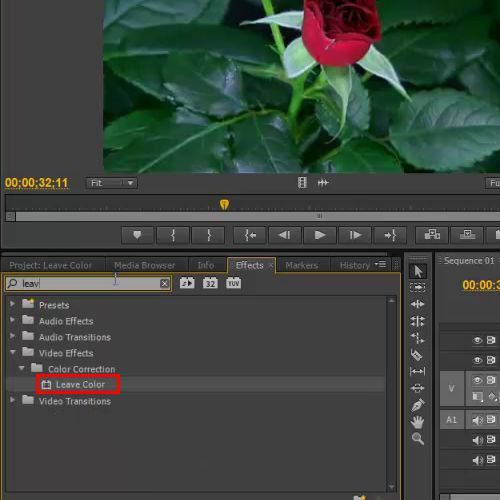 Step 2 – Using the "leave color" filter
You will now need to drag the "Leaver Color" filter over the timeline into the video layer, in order to proceed further with this process.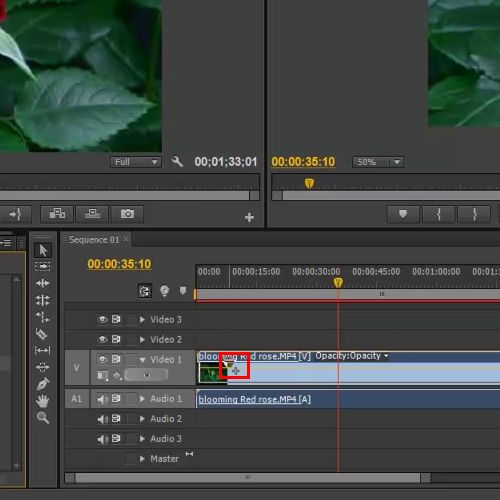 Step 3 – Choosing a color
Once you have done this, move to the effect control panel and go to the leave color menu. Now, pick the color which you want to be left out by using the color picker tool available next to the "color to leave" option.
Step 4 – Increasing "amount to de-color"
In this step, you must decrease the "amount to de-color" to 100, which will de-saturate the remaining colors on the layer.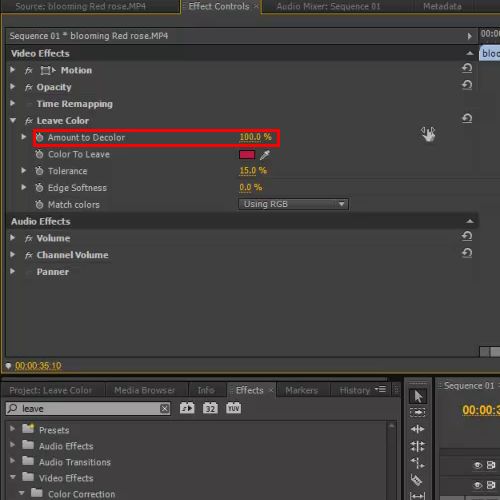 Step 5 – Using the "tolerance" option
Now you must move to the tolerance option and increase it according to the clip.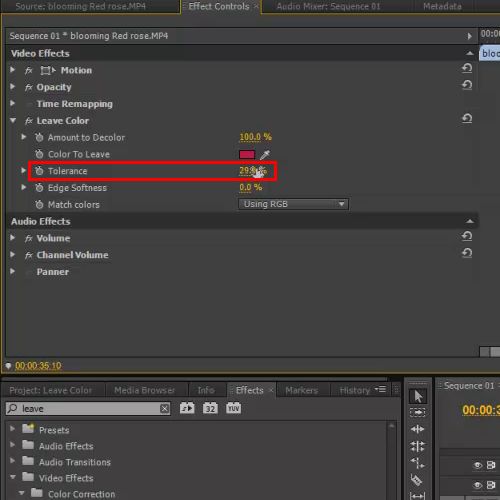 Step 6 – Using the "match color" option
Next, move over to the "Match Color" option and select the "using Hue" option from the dropdown menu. This will strictly follow the monochromatic variance to the value selected.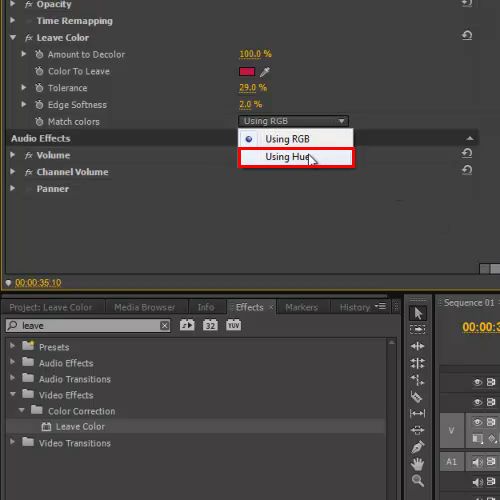 Step 7 – Increasing edge softness
Next, you will be required to increase the edge softness to 17%.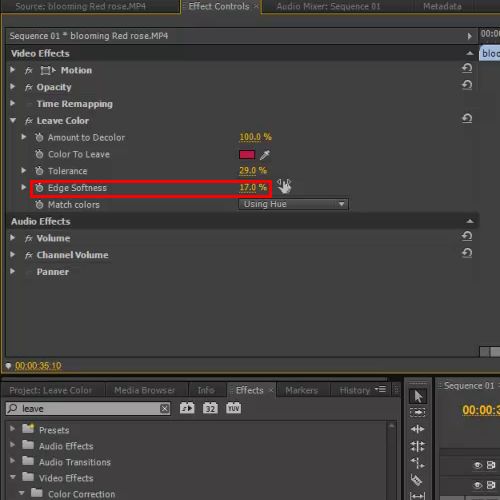 Step 8 – Viewing results
Now hit the "enter" key on your keyboard in order to render the whole sequence and click on the play button to view the results of the process you just carried out in Adobe Premiere Pro CS6. You must ensure that all the above steps have been incorporated correctly in order to gain the best results.