Different tutorials on AutoCAD explain the various functions and features of this software. AutoCAD is fairly easy to use once you understand its basic functions. Once your drawing is complete, you can add dimensions to it to state the measurements of the objects on the design. To learn how to show dimensions in AutoCAD, look at the tutorial given below.

Step # 1 – Select the "Linear" option
Dimensions in AutoCAD are added to your drawings to give them the final and complete effect. It is essential for architectural drawings to be labeled with dimensions so as to provide an accurate outlook.
Adding dimensions to a drawing in AutoCAD is fairly simple. Draw objects like the basic ones here and we will add measurements to them here easily.
The dimension tool is present in the "Annotation" panel. There are different types of dimensions you can specify from here. For a simple dimension line select the "Linear" option.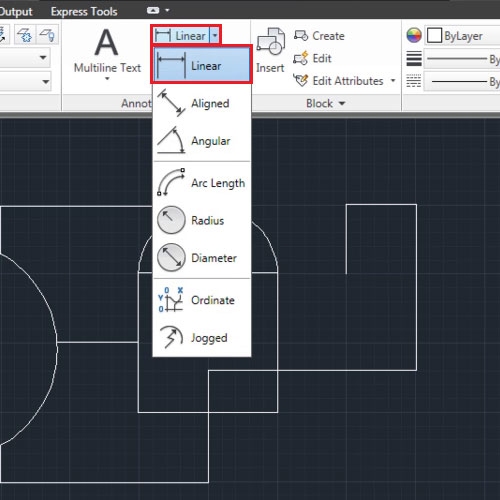 Step # 2 – Add a Linear dimension
Now click on the two points on the linear surface that you want measured. AutoCAD automatically provides you with the dimensions of that particular surface in the drawing.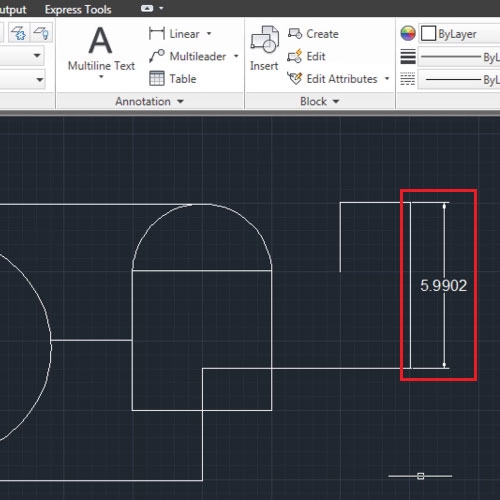 Step # 3 – Add dimensions to circular objects
You can even add values to the circular objects in AutoCAD. To enter the radius of this circle, select the command from the panel above.
Select the object, right click to finalize your selection then add the radius dimension.
Other commands can be selected to enter different types of dimensions. CAD Dimensions can also be added from the "Annotate" tab above.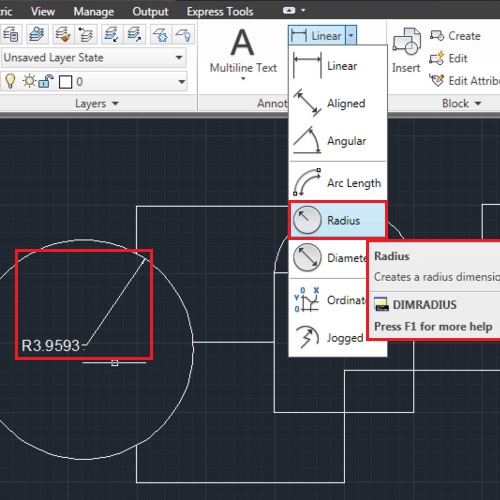 Step # 4 – Add actual dimensions
If you want to specify the actual dimensions of the objects rather than the ones on the drawing then enter a "Dimjogline" option from the options in the "Annotate" panel. This sign can be added to the dimension line, AutoCAD does not add it anywhere else.
Select the dimension line to add this on and then right click to finalize your selection.
Dimensions are added to a drawing in AutoCAD to allow its accurate interpretation.
In architectural drawings it is often essential to add dimensions to your drawing therefore you should know how to. An easy way to know about Dimensions in AutoCAD is to learn from various tutorials for AutoCAD and its features.