Windows 7 has come up with whole lot of helpful tools and exciting new features. It has not only introduced many latest applications and tools but also brought Windows classic application with upgrades. Windows 7 Magnifier is one of its useful applications. It helps people who have a poor vision to view certain areas of the screen by zooming in. Here we will show you how to zoom in a on a PC using magnifier tool.

Step # 1 – Open up the Control Panel
In the first step of learning how to zoom in on a pc, go to the "Start Menu" by clicking on the "Windows" icon at the bottom left corner of the screen. Once done, move over to the "Control Panel" option from the menu and click on it to open.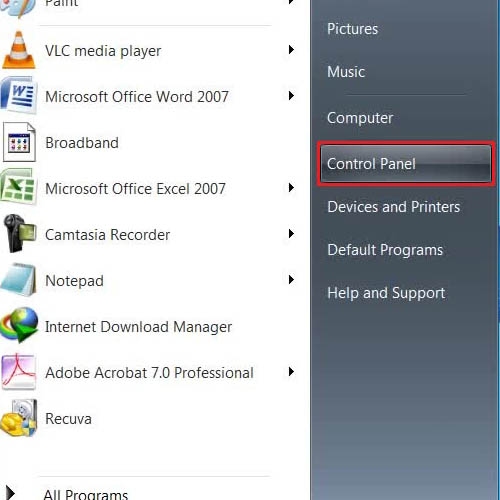 Step # 2 – Open up the Ease of Access
Once you have clicked on the Control Panel option, a new window will open in front of your screen. This is the Control Panel window where you can access various option and settings. In this window, click on the "Ease of Access" option.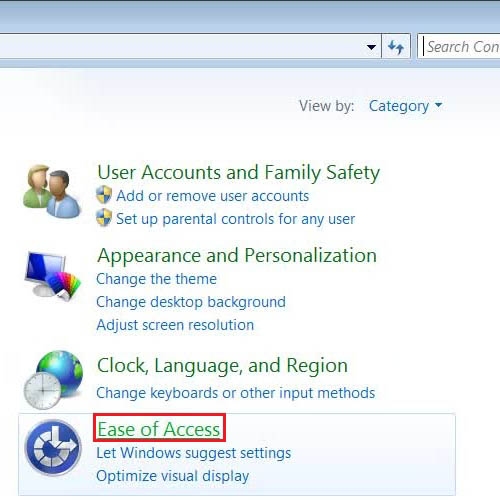 Step # 3 – Optimize the Visual Display
In the next step when the Ease of Access settings panel will open, click on the "Optimize Visual Display" option from it. This will open up more 'Advanced Settings' panel to adjust the Visual Display Settings of your computer.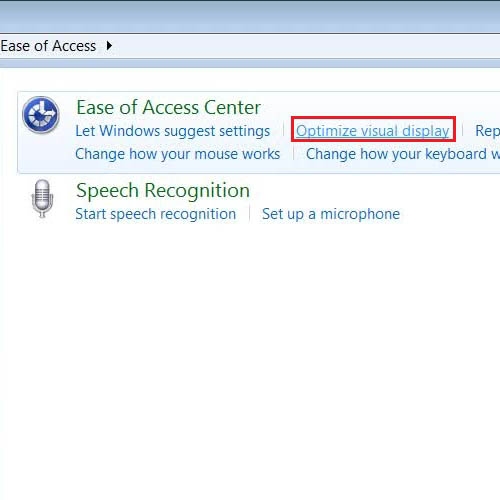 Step # 4 – Turn on the Magnifier
Once you have clicked on the "Customize Visual Display" option, you will be redirected to a new window. In this window you will find different option from you can improve your computer's performance and display experience. Now click on the check box next to the "Turn on Magnifier" option to enable it. This will activate the Magnifier option. Once done, click on the "OK" button to save these settings and exit from this window.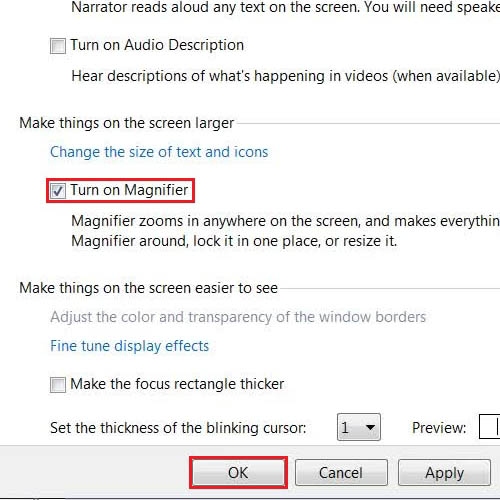 Step # 5 – Zoom in using the Magnifier
In the next step, open the Windows 7 magnifier application to use it for zooming in. Now click on the "Plus" sign button from the magnifier window to zoom in. You can also do this by pressing the "+" sign on the keyboard.
Step # 6 – Adjust the Zoom Style
The "Views" button in the Magnifier Panel will allow you to change the view and style of the Zoom in function. Click on the "View" button and select your preferred style of Zoom according to your requirements.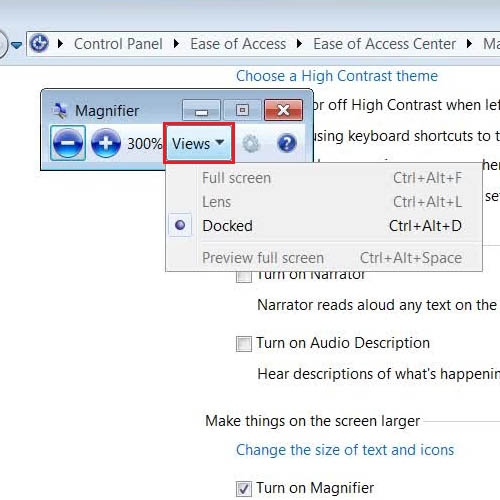 Step # 7 – Adjust the Magnifier Options
In the last step, click on the "Option" button next to the "Views" button to adjust Magnifier Settings. Here you can adjust the change of view while zooming in. You can also turn on or off the color inversion option from this panel. Other options allow you to change and adjust the zooming display according to your choice and requirements.