In this tutorial you will experiment with your style for free and try a new image in virtual makeover.
Is your style out of date? Do you feel like trying something new? This problem can be solved in a couple of clicks. You'll need to have your photo in a good quality (preferably passport style, looking straight into the camera) and some time to experiment.
Step 1: Go to http://www.dailymakeover.com.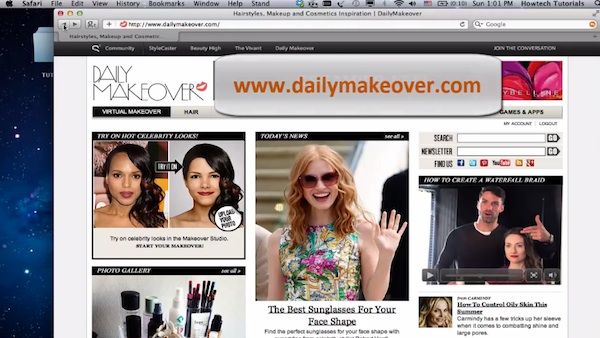 Step 2: Click on "Start your makeover" in the upper left corner.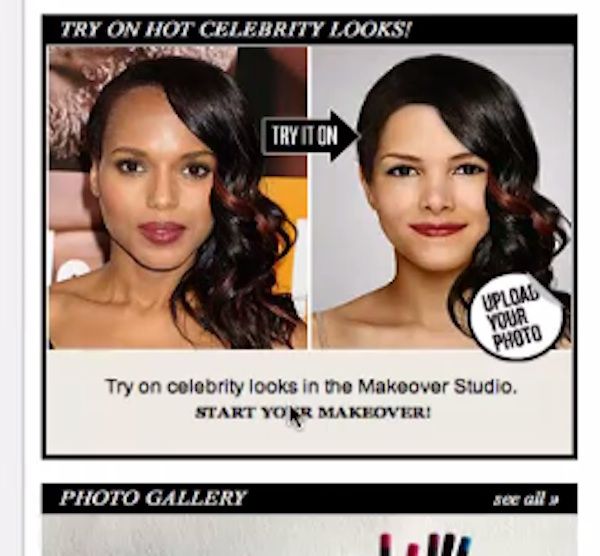 Step 3: You'll have several options of photo usage. You can either upload your own photo, make the photo with the computer camera or use already existing model on the website.
For the most accurate result, we suggest you use the good quality photo taken beforehand by one of your admirers – the one where you look straight into the camera and where we can see parts of your neck and shoulders.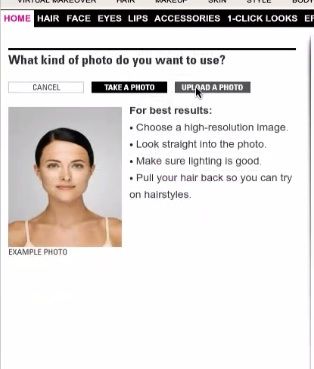 Step 4: When you're done with uploading or taking your photo, the website will ask you whether your face is in the square. If you looked directly into the camera on your photo, your face will fit into the square, so you can click "YES". Our face is not completely in the square and so we click "NO".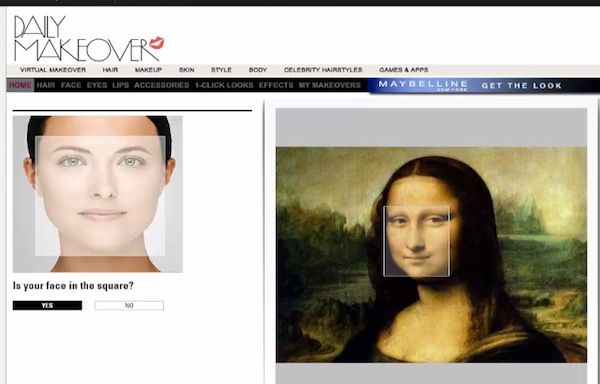 Step 5: The website now takes us through several steps of photo adjustments like clicking outside corners of eyes, adjusting shapes of the eyes and alike. We're done and we click "Next".
Now it's time to create the hairstyle outline. Our model's face is so called "two thirds" profile. The author should have been more careful when taking the picture! Anyway, we'll try to match the lines with hairline and jawline as precise as possible. To do that, we'll adjust the lines' height, width and size with the help of plus and minus buttons on the left of the photo. Finally the adjustments are over. We click "Next".
The similar "method of dots" is used in the next step – refining eye outlines. To be honest, our model did not have eyebrows, but we're going to create them now. Next IIt's time to refine the lip outline and we use the same method again. No, our teeth are not showing. We're done and we click "Next". Our photo is completely traced now.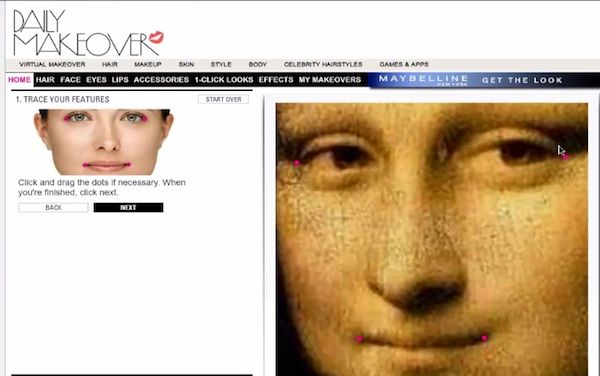 Step 6: We click " Start makeover". The website menu gives us multiple options for the style makeover. We can adjust everything from Hair to Accessories. We'll start with hair. When you're done with choosing the style, click "Save". In the same way we're applying makeup and accessories. The result looks like a famous actress, Meryl Streep maybe?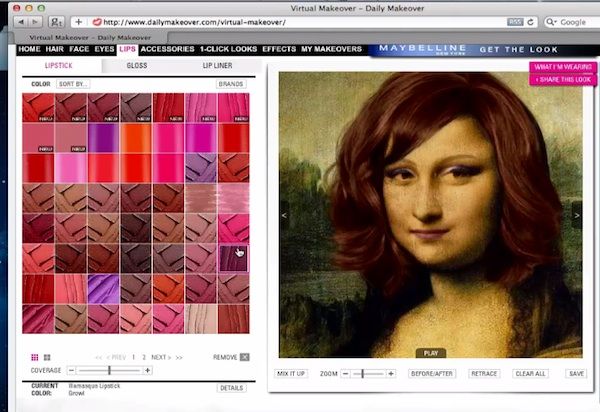 Step 7: We're proud of our new looks and we click "share this look" in the upper right corner in order to share it on Facebook.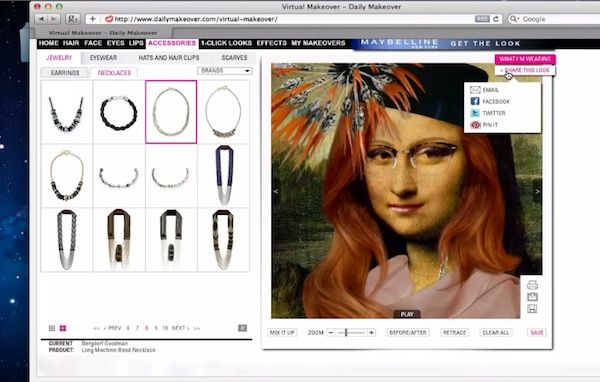 Result: Congratulations! You have learned now together with us how to experiment with your style for free and try a new image in virtual makeover.