In this tutorial you will learn how to be parent online, adopt your virtual baby and take care of him or her.
If you are imagining of how would it feel to have a child, you can go one step further: be a virtual parent. It's true, you can create your virtual baby and look after him or her online. We're going to show you one of the websites, where you can have a free virtual parent experience.

Step 1:
Go to
http://www.babydow.com
.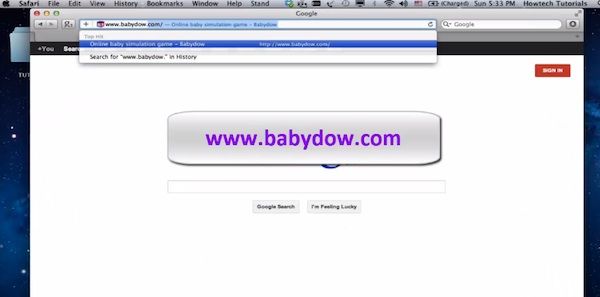 Step 2:
We're going to start with creating our baby online. Under "Create you baby", choose you future baby's gender.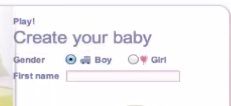 Step 3:
Our baby is a girl! We can name our girl now – for that we're typing her name in the "first name" box. Choosing your baby's name could turn into a big battle in the real world, but not online. Our girl's name will be Lucy – we think it suits her well.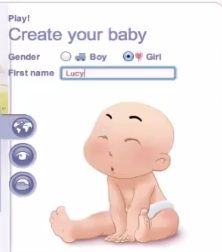 Step 4:
Now we click on the first round button on the left of our baby – it will help us to pick her skin color.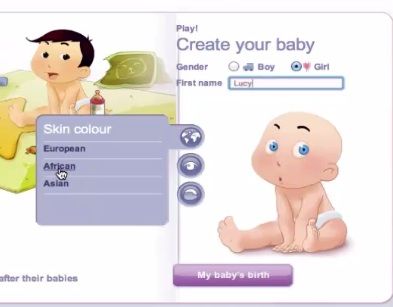 Step 5:
Click now the second round button – you can pick the color of baby's eyes. We'll choose green color.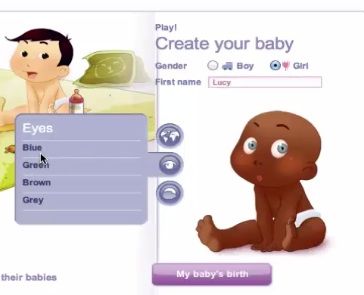 Step 6:
Clicking on the third button will define Lucy's hairdo.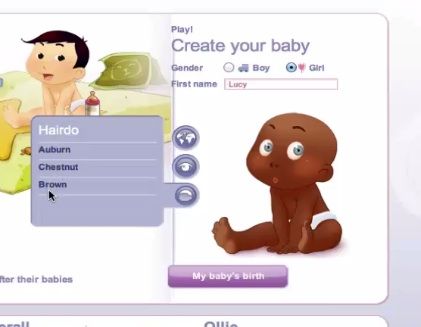 Result: That's it! We're through with creating our baby and now Lucy is ready to eat, sleep, play and discover the big virtual world in front of her green eyes.
Congratulations! You have successfully learned how to create a virtual baby and be a parent online.